Grace Hammond Access (SW 35th)

Lincoln City, Oregon Coast Virtual Tour, Inland 101, Neskowin, Corridor of Mystery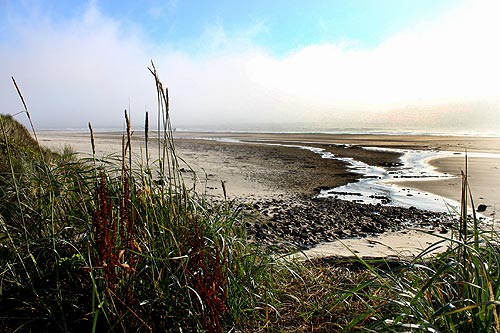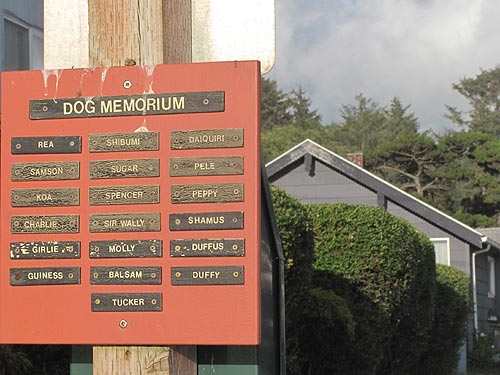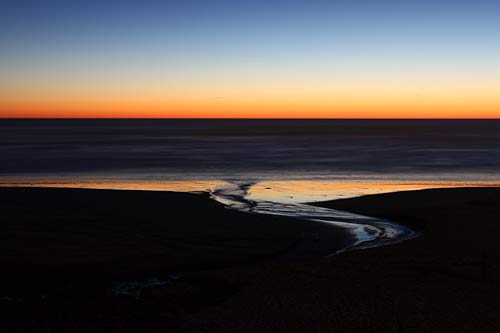 Between the ends of NW 35th Street and NW 34th Street, not far from some of the major attractions in Lincoln City, sits a beach access that's tucked away from the throngs just a bit more than the other access points.
The Grace Hammond wayside features a small parking lot, taking perhaps five vehicles, and a handicap accessible ramp going down onto the sand. Meanwhile, a small concrete platform surrounded by tall beach grass boasts a bench for peaceful viewing.
It's not far to the tide line from here – depending on conditions – and even in stormier moments this broad sandy beach usually provides plenty of distance and safety from the manic waves. Like many other beaches in Lincoln City, it often has a steep slope at the tide line that causes the waves to rush in fast and hard, but then dissipate softly at your feet.
Another nice touch here is a memorial to people's dogs that have passed on.
Some city documentation has it called the NW 35th Street access, while some call it Grace Hammond Access. It's actually a part of NW 35th Ct. Who knows who's correct at this point?
Cars and some small amount of driving are allowed on this beach, but it's not advisable.
Lodging Close By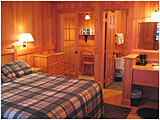 Whistling Winds Motel, Lincoln City. Nestled quietly in a Lincoln City residential neighborhood, w/ hefty dose of historic charm and a sense woodsy yet modern chic
KEYWORDS: Grace Hammond Access Lincoln City, NW 35th street, drivng on beach