Cook's Chasm Scenic Bridge, S. of Yachats

Upper Lane County - Florence to Yachats Virtual Tour, Oregon Coast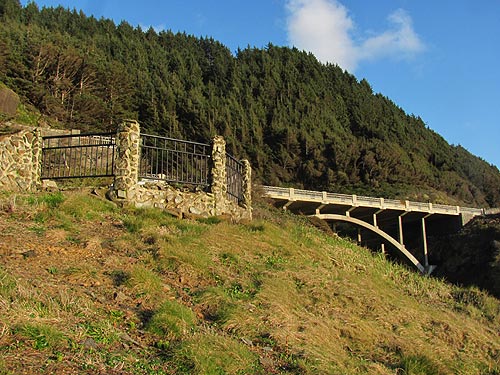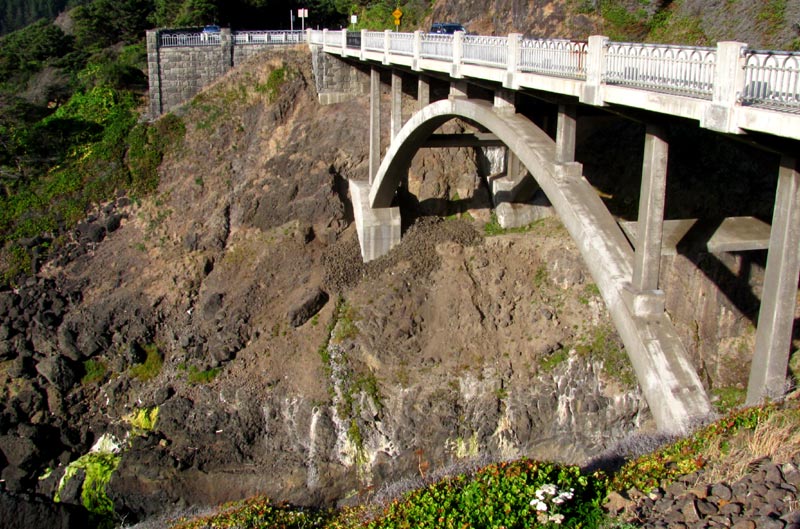 Park a bit south of the last spot, and you'll find this rather new, somewhat regal looking bridge and overlook that hovers over the famed Cook's Chasm. From some angles part of it resembles a castle. There are hiking trails that begin - and end - here.
Below: more photographs of the Cook's Chasm area, including one from high above.
Note: while playing on the rocky slabs below the viewing platform, stay far back from the ocean's edge. These smack the rocks much further in than you realize. It's a dangerous spot: people get hurt here often and one man lost his life in the early 2010s.