Other Side of Maxwell Point, Hidden Area Oceanside - Oregon Coast

Three Capes Loop Virtual Tour, Oregon Coast: Oceanside, Netarts, Tierra Del Mar, Pacific City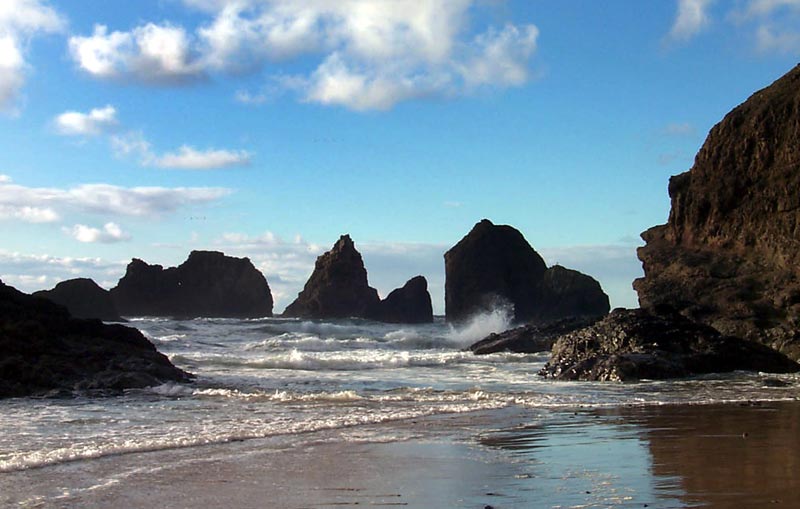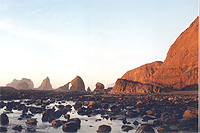 (At right: Oceanside's secret area, at extreme low tide, back when the arch was still present.) The other side of Maxwell Point is an engaging place, full of rocky labyrinths, caves of varying sizes, and a fascinating array of sea stacks.
There was once an arch here, but that crumbled around 2005 or 2006, during a particularly wave-crazy winter, leaving two sea stacks in its wake. Before, it looked a little like the time portal in an old school Star Trek episode.
At low tides, the far end of this cove (where the angel walk used to be) allows some access to the sea stacks, and a multitude of starfish colonies become evident.
This hidden cove is also known for good agate hunting.
More
Teeny, Tiny Oceanside a Multi-Layered Oregon Coast Experience - The tiny town of Oceanside, along Tillamook County's Three Capes Route, lies some nine miles west of Tillamook. As minuscule as it is, it's probably one of the coast's biggest wonders