Photos of Newport Chamber, Visitors Center, Central. Oregon Coast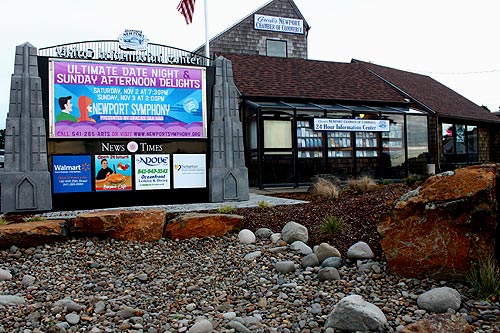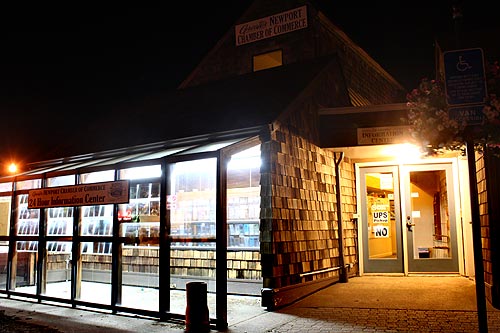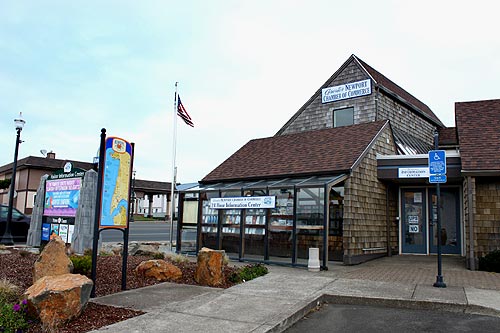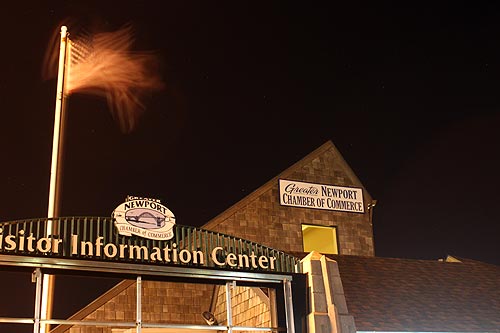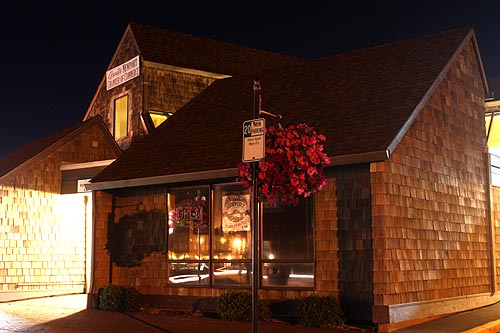 Newport Chamber, Visitors Center, Central. Oregon Coast - visitor news, events, updates from the Chamber.
At the Newport, Oregon Chamber and Visitors Center, you'll find 24-hour visitor information in a covered kiosk/lobby. During businesses hours, peruse a much larger array of brochures about Newport lodging and Newport restaurants, dining. Ask questions about Newport and its many attractions in person, as well as activities about hiking, clamming, ocean tours, whale watching and more.
The chamber also spearheads numerous events throughout the year, such as the massive Newport Seafood and Wine Festival, the Amazing Race and other high-profile happenings.
Look for full Greater Newport Chamber of Commerce info at newportchamber.org. 541-265-8801 or 1-800-COAST44. 555 SW Coast Highway. Newport, Oregon (about halfway through Newport on Highway 101).
News from and about Greater Newport, Oregon Chamber of Commerce, Visitors Center
Mid-Week SAT Offered; Wine and Chowder Trail; Isthmus Slough Bridge Closure; ...
4 Oct 2018 at 1:55am
The Department of Homeland Security has given Oregon another annual extension for compliance with the federal Real ID Act through Oct. 10, 2019. Oregon-issued driver licenses, instruction permits and ...
Oregon Coast Chamber Orchestra to play three concerts
20 Apr 2016 at 2:19am
YACHATS ? Oregon Coast Chamber Orchestra, under the direction of Robin DeVour ... Musicians in this orchestra come from coastal communities between Newport and Port Orford and from Eugene and Springfi...
Around Town: Blessing of the Waves in Huntington Beach will be Sunday
6 Sep 2017 at 10:52am
?Green? lifestyle and disaster preparedness are focus of Newport event The Newport Beach Chamber of Commerce and the city of ... She most recently worked for the city of San Clemente. The Oregon State ...
Southern Exposure: Outside the path of totality
8 May 2017 at 5:41pm
On the morning of Aug. 21, parts of Oregon will witness a ... Cannon Beach Chamber of Commerce Executive Director Court Carrier says purists will find it ?really tough? to get down to Newport, Depoe B...
52nd Annual "Rockin' the Coast" Gem & Mineral Show
20 Oct 2017 at 11:46pm
For more information visit the clubs website- www.coastagates.org or find us on Facebook- Oregon Coast Agate Club. For information on events and accommodation in Newport visit the Newport Chamber of C...
Obituary: Beck, Edward Alan
6 May 2012 at 12:02am
Ed had a long history of community and civic involvement which included Kiwanis, Post Falls Chamber of Commerce ... especially Dan and Coleen McNeill of Newport, Oregon and Mike and Bobby Altman of Sp...
Performance Notes
21 Mar 2018 at 6:40am
The Newport Symphony Orchestra will perform at the ... Ensemble of Oregon to channel Italy The Ensemble of Oregon, Oregon?s premiere professional vocal and instrumental chamber ensemble, will present ...

More Updates from the Newport, Oregon Chamber via FB

[CaRP] Can't open remote newsfeed [404].
Have you reserved your tickets yet for the Banquet & Balloon Auction? They a...
by Greater Newport Chamber of Commerce
25 Mar 2015 at 12:00pm
Have you reserved your tickets yet for the Banquet & Balloon Auction? They are going fast! Call 541-265-8801 to attend ?Masquerade on Bourbon Street? April 4th at the Best Western. Thank you to our Presenting Sponsor, the News-Times and to our Table Sponsors: Howard Adams-CPA, Salishan Spa & Golf Resort, Western Title & Escrow, Samaritan Pacific Communities Hospital, Columbia Bank, Rogue Ales, Bigfoot Beverages, Walmart, Chinook Winds Casino Resort, Newport News-Times, US Bank, Holiday Inn Express, The Storage Place, Mariner Enterprises, Thompson Sanitary Service, TCB Management/BBSI, City of Newport, Earthbound Beauty Day Spa and Aquarium Village.



The Greater Newport Chamber of Commerce Ambassadors were there for the ribbon...
by Greater Newport Chamber of Commerce
25 Mar 2015 at 10:15am
The Greater Newport Chamber of Commerce Ambassadors were there for the ribbon cutting at the Big 5 Grand Opening!


Ribbon Cutting at the Big 5 Grand Opening


More Newport, Oregon Visitor Information at the Newport, Oregon Virtual Tour, Map
See Newport, Oregon News Updates: Local Newport, Oregon News, Travel News