Photos of Newport Chamber, Visitors Center, Central. Oregon Coast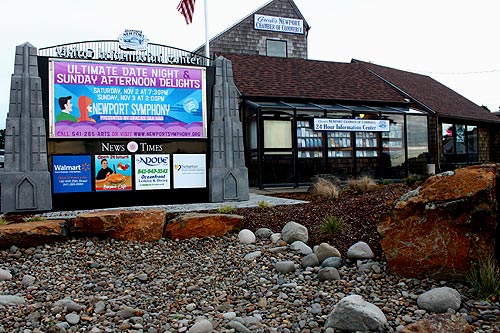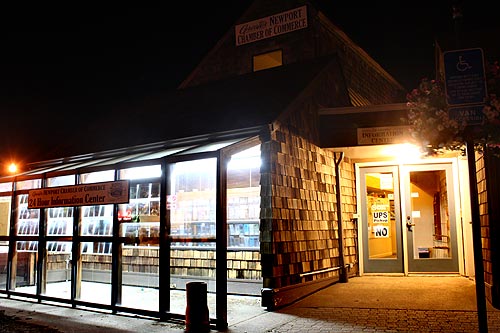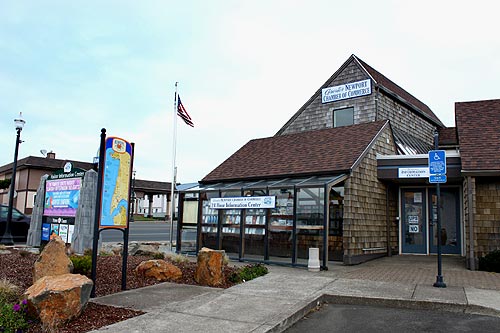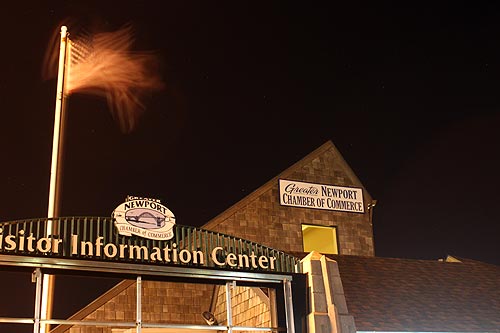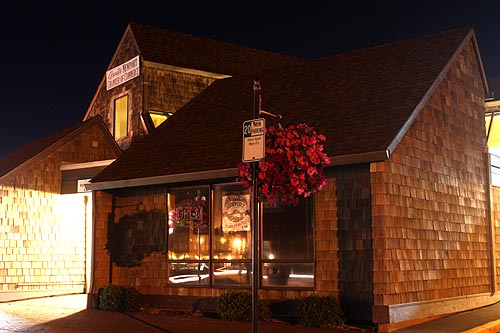 Newport Chamber, Visitors Center, Central. Oregon Coast - visitor news, events, updates from the Chamber.
At the Newport, Oregon Chamber and Visitors Center, you'll find 24-hour visitor information in a covered kiosk/lobby. During businesses hours, peruse a much larger array of brochures about Newport lodging and Newport restaurants, dining. Ask questions about Newport and its many attractions in person, as well as activities about hiking, clamming, ocean tours, whale watching and more.
The chamber also spearheads numerous events throughout the year, such as the massive Newport Seafood and Wine Festival, the Amazing Race and other high-profile happenings.
Look for full Greater Newport Chamber of Commerce info at newportchamber.org. 541-265-8801 or 1-800-COAST44. 555 SW Coast Highway. Newport, Oregon (about halfway through Newport on Highway 101).
News from and about Greater Newport, Oregon Chamber of Commerce, Visitors Center
Oregon Coast Beachfront Lodging
11 Jun 2019 at 10:00am
Go to the "Lodging" tab on the Chamber's home page and click "Oceanfront ... Rentals" to find private homes for rent on the beach. Newport is located along the central part of the Oregon Coast, and as ...
20 reasons to love Newport, funky capital of the Oregon coast
1 Dec 2017 at 10:17pm
The local Chamber of Commerce advertises the town as "the ... While Ripleys Believe It or Not! isn't exclusive to Oregon, it's been a popular attraction in Newport for decades, showing off a weird ...
Clark Gallagher, former D-H executive dies after accident in Bend
8 Jan 2019 at 10:12pm
Clark Gallagher, former general manager of the Democrat-Herald, past president of the Oregon Newspaper Publishers Association and publisher of newspapers in Springfield, Newport and Hillsboro ... the ...
NEWPORT ORCHESTRA CANCELS ITS SEASON
29 Mar 2019 at 9:06am
The Newport Chamber Orchestra, facing acute financial problems ... "But things fell into disarray. I (also) went to Oregon for two months to study conducting Bach with Helmut Rilling. That coincided ...
Oregon Coast Chamber Orchestra to play three concerts
20 Apr 2016 at 2:19am
YACHATS ? Oregon Coast Chamber Orchestra, under the direction of Robin DeVour ... Musicians in this orchestra come from coastal communities between Newport and Port Orford and from Eugene and ...
Dock that floated across Pacific brings hundreds of visitors to Oregon coast
8 Jun 2012 at 12:12pm
On Thursday, biologists with the Oregon Department of Fish & Wildlife worked with ... Where is it and how do I get there,'" said Lorna Davis, executive director of the Newport Chamber of Commerce. ...
Thoughts On Cap And Trade? Oregon Lawmakers Want To Hear Them
11 Feb 2019 at 10:04pm
Council Chamber, 9 a.m.-12 p.m. Feb. 25, Remote Testimony: Possibly from Baker City and Newport will be fed to a hearing in the Capitol March 1, The Dalles: The Dalles Civic Auditorium, Community Room ...

More Updates from the Newport, Oregon Chamber via FB

[CaRP] Can't open remote newsfeed [404].
Have you reserved your tickets yet for the Banquet & Balloon Auction? They a...
by Greater Newport Chamber of Commerce
25 Mar 2015 at 12:00pm
Have you reserved your tickets yet for the Banquet & Balloon Auction? They are going fast! Call 541-265-8801 to attend ?Masquerade on Bourbon Street? April 4th at the Best Western. Thank you to our Presenting Sponsor, the News-Times and to our Table Sponsors: Howard Adams-CPA, Salishan Spa & Golf Resort, Western Title & Escrow, Samaritan Pacific Communities Hospital, Columbia Bank, Rogue Ales, Bigfoot Beverages, Walmart, Chinook Winds Casino Resort, Newport News-Times, US Bank, Holiday Inn Express, The Storage Place, Mariner Enterprises, Thompson Sanitary Service, TCB Management/BBSI, City of Newport, Earthbound Beauty Day Spa and Aquarium Village.



The Greater Newport Chamber of Commerce Ambassadors were there for the ribbon...
by Greater Newport Chamber of Commerce
25 Mar 2015 at 10:15am
The Greater Newport Chamber of Commerce Ambassadors were there for the ribbon cutting at the Big 5 Grand Opening!


Ribbon Cutting at the Big 5 Grand Opening


More Newport, Oregon Visitor Information at the Newport, Oregon Virtual Tour, Map
See Newport, Oregon News Updates: Local Newport, Oregon News, Travel News