Photos of Hatfield Marine Science Center - Central Oregon Coast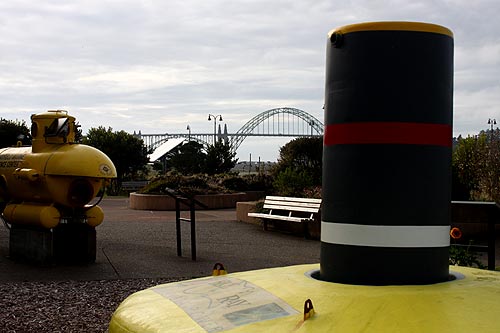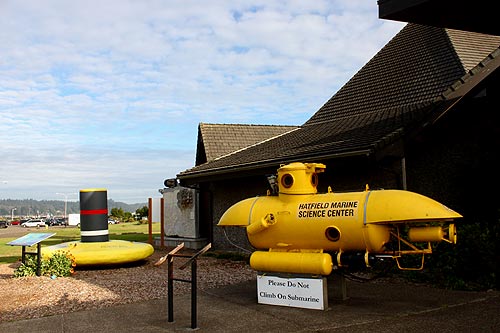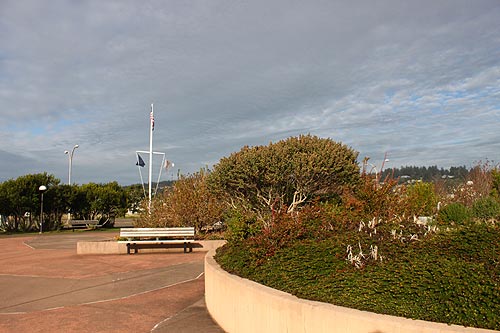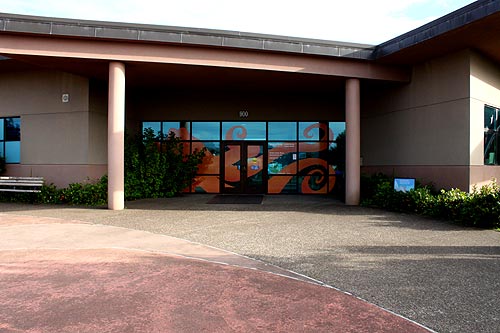 Hatfield Marine Science Center Web Cam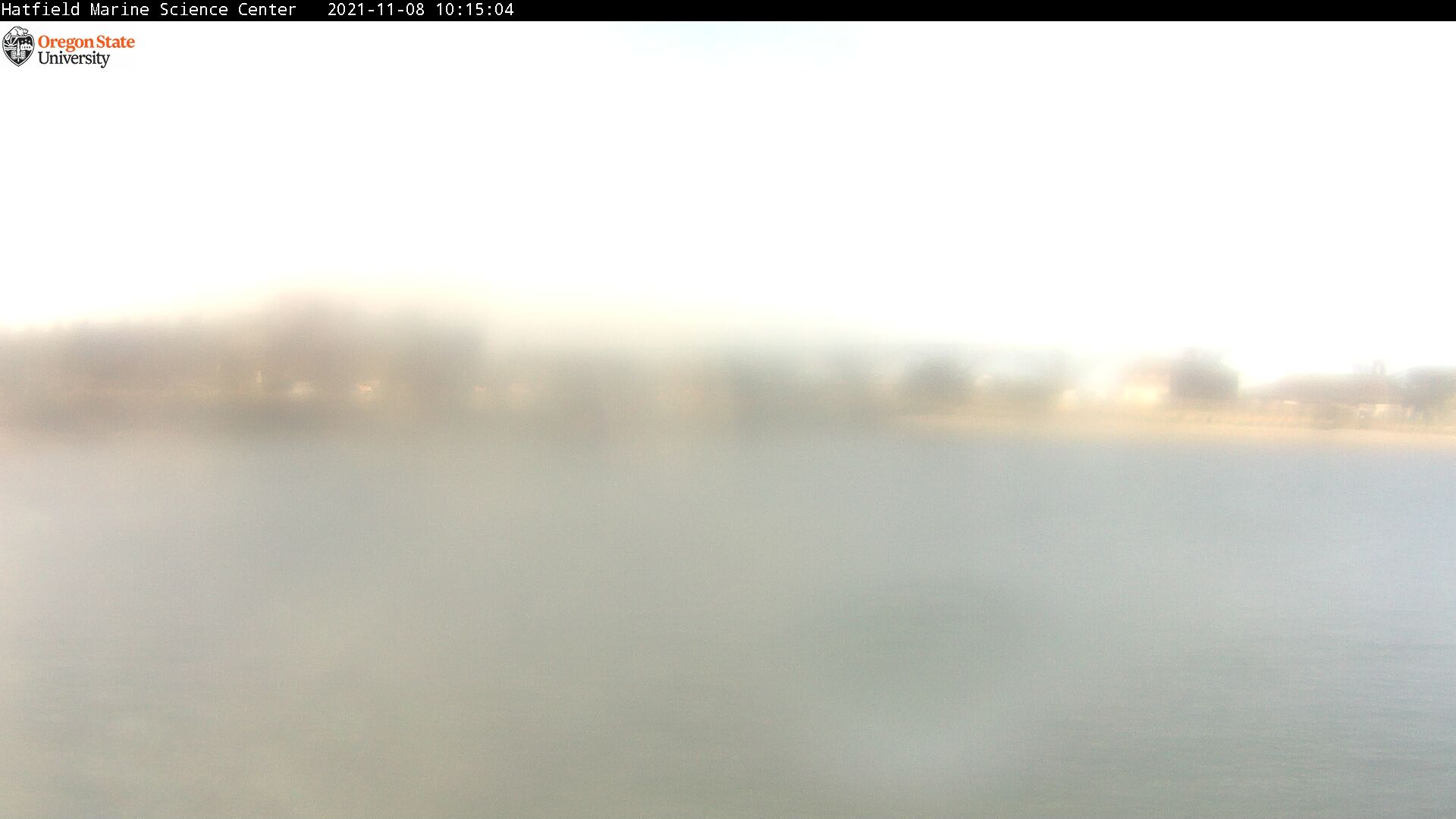 Latest Visitor News, Updates and Article Archives from Newport's Hatfield Marine Science Center
Oregon's Sharing the Coast Conference Returns, March 8 - 10
In Newport on March 8 through 10, at the Hatfield Marine Science Center. Newport events
Dead Zones Increasing Off Oregon Coast, Including California, Washington
Oregon has seen a decline in oxygen in ocean waters near the seafloor for two decade. Science, Hatfield
Invasive Species Find Points to Disturbing 'Garbage Bridge' to Oregon Coast
Fears of invasive species coming over on what is being termed a garbage bridge. Science, Hatfield
Oregon Coast's Hatfield Marine Science Center Fully Reopens for Spring Break
March 24 is when the visitor center swings open its doors completely. Newport events
Cannon Beach Talk Looks Into Active Underwater Volcano Off Oregon Coast
Famed Hatfield Marine Science Center researcher Dr. Bill Chadwick on the Axial Seamount. Cannon Beach events, Manzanita events
Oregon Coast's Popular Hatfield Marine Center Reopens with Science Festival
It partially reopens Feb 17 with a host of activities around Newport. Newport events
OSU Hosts Massive Celebration of Its Science Facilities on Oregon Coast, Corv...
The OSU150 Sea Grant Festival happens Feb 12 - 24. Newport events, Astoria events, Hatfield
Closure and Debut on Oregon Coast: Pacific City Luxury Hotel, Newport's Hatfield
One big one closes for the season and another giant opens for the first time. Lodging, attractions
The Giant Misconception About Oregon Coast Sea Foam: Actually Awesome
One puzzling reaction is that many think sea foam is bad, but it's a very good thing. Science, Hatfield, Seaside Aquarium, kids, travel tips
40 Yrs Ago Oregon Coast Scientists Helped Discover Startling New Lifeforms
It affected everything from space science to the origin of life on Earth. Hatfield Marine Science Center, Newport
Oregon Coast Scientists Warn Warming Ocean Temps May Create Chaos
20 of the world's leading oceanographic researchers today released new evidence. Hatfield Marine Science Center, Newport
Oregon Coast Scientists Discover New Whale Sound in Faraway Mariana Trench
Researchers from the Hatfield Marine Science Center out of Newport and Oregon State University in Corvallis came across a complex sound
Oregon Coast Scientist Uses New Tech - and Poop - to Study Whales
A variety of cutting-edge machines are used by Newport's Hatfield
Oregon Coast Event Examines Debris Boats and Their Invasive Species
On Tuesday, May 17, Hatfield researcher John Chapman gives a talk with background information on this phenomenon. Florence events

.Hatfield Marine Science Center is at 2030 SE Marine Science Drive. (541) 867-0226. http://hmsc.oregonstate.edu/
See More Hatfield Visitor Center Events
See the live Octo Cam - a live octopus at the Hatfield.
News from Hatfield Marine Science Center
Spring Survey to Study Fish Eggs and Larvae in the Gulf of Alaska - Post 1
13 May 2019 at 10:00am
Hillary is a Master?s student and research fish biologist from Oregon State University - Hatfield Marine Science Center. Hillary is working on her thesis research looking at the effects of thermal ...
Face of Shark Day to sign off
10 May 2019 at 5:08am
NEWPORT ? The skeletons are like old friends. Youngsters who traipse through Hatfield Marine Science Center, eyes wide to grinning whale skulls and the skeletal frames of elephant seals, can thank ...
Gray Whales Are Dying: Starving to Death Because of Climate Change
4 May 2019 at 10:30pm
We?re talking about 40 years, almost. Bill Hanshumaker, a senior instructor at the Hatfield Marine Science Center and chief scientist for Oregon Sea Grant. So, even four years back, Bill was workin...
Exhibit features sea-inspired paintings
24 Apr 2019 at 10:00am
A new exhibit of paintings representing the sea and coastal mudflats is on display until July 7 in the public wing of the Hatfield Marine Science Center in Newport. Cernyar Fox is no stranger to ...
Everyday People: Pursuing nature in a time of climate change
22 Apr 2019 at 1:52am
Beginning in May, Turner, now in her senior year, will leave Astoria and spend much of the summer with common murres doing seabird research at Oregon State University?s Hatfield Marine Science Cent...
Students to compete in underwater robotics contest in Lincoln City April 20
17 Apr 2019 at 12:08pm
and manages the public education wing of the Hatfield Marine Science Center in Newport. For the latest news about Oregon Sea Grant,subscribe to the Breaking Waves blog. ...
Baro Docs | Exploring the oceans
17 Apr 2019 at 10:26am
Baro Docs is a segment that highlights stories within the Oregon State community and beyond. Exploring the oceans focuses on the role Hatfield Marine Science Center plays in understanding the aquat...

More Newport, Oregon Visitor Information at the Newport, Oregon Virtual Tour, Map