Photos of Hatfield Marine Science Center - Central Oregon Coast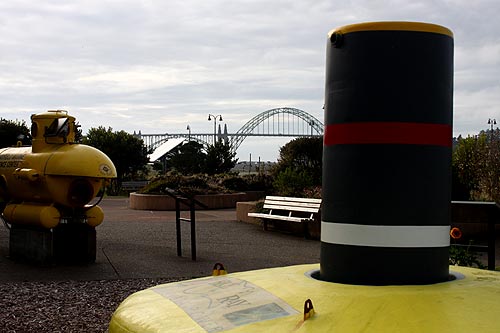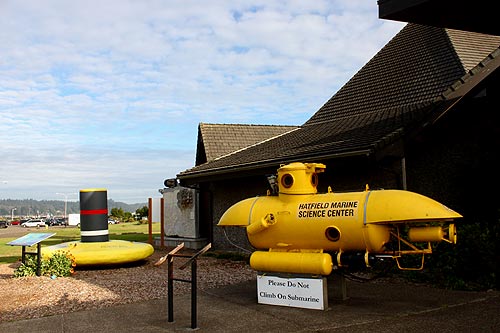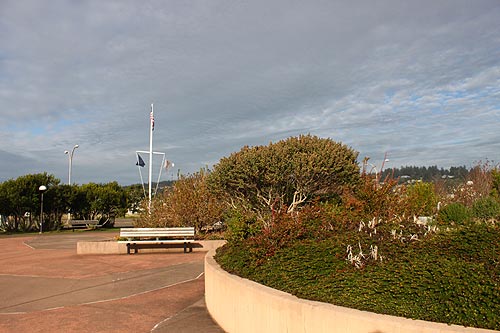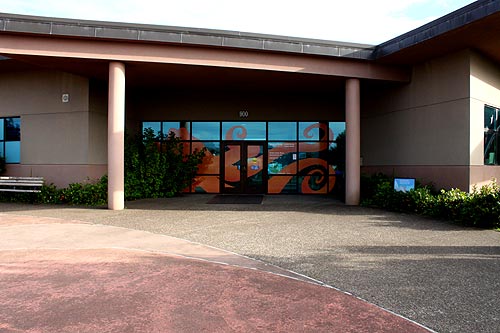 Hatfield Marine Science Center Web Cam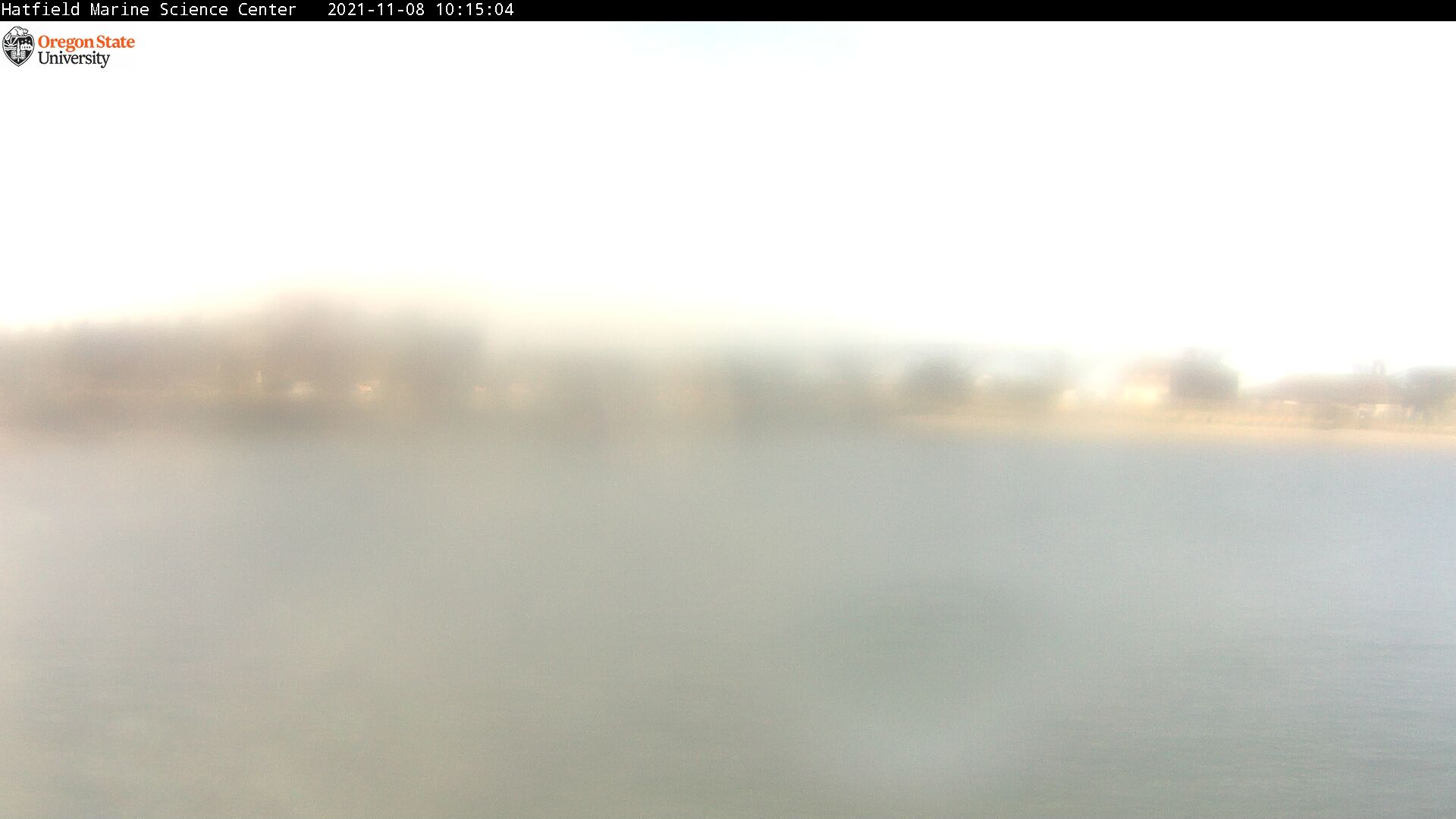 Latest Visitor News, Updates and Article Archives from Newport's Hatfield Marine Science Center
Oregon Coast's Hatfield Marine Science Center Fully Reopens for Spring Break
March 24 is when the visitor center swings open its doors completely. Newport events
Cannon Beach Talk Looks Into Active Underwater Volcano Off Oregon Coast
Famed Hatfield Marine Science Center researcher Dr. Bill Chadwick on the Axial Seamount. Cannon Beach events, Manzanita events
Oregon Coast's Popular Hatfield Marine Center Reopens with Science Festival
It partially reopens Feb 17 with a host of activities around Newport. Newport events
OSU Hosts Massive Celebration of Its Science Facilities on Oregon Coast, Corv...
The OSU150 Sea Grant Festival happens Feb 12 - 24. Newport events, Astoria events, Hatfield
Closure and Debut on Oregon Coast: Pacific City Luxury Hotel, Newport's Hatfield
One big one closes for the season and another giant opens for the first time. Lodging, attractions
The Giant Misconception About Oregon Coast Sea Foam: Actually Awesome
One puzzling reaction is that many think sea foam is bad, but it's a very good thing. Science, Hatfield, Seaside Aquarium, kids, travel tips
40 Yrs Ago Oregon Coast Scientists Helped Discover Startling New Lifeforms
It affected everything from space science to the origin of life on Earth. Hatfield Marine Science Center, Newport
Oregon Coast Scientists Warn Warming Ocean Temps May Create Chaos
20 of the world's leading oceanographic researchers today released new evidence. Hatfield Marine Science Center, Newport
Oregon Coast Scientists Discover New Whale Sound in Faraway Mariana Trench
Researchers from the Hatfield Marine Science Center out of Newport and Oregon State University in Corvallis came across a complex sound
Oregon Coast Scientist Uses New Tech - and Poop - to Study Whales
A variety of cutting-edge machines are used by Newport's Hatfield
Oregon Coast Event Examines Debris Boats and Their Invasive Species
On Tuesday, May 17, Hatfield researcher John Chapman gives a talk with background information on this phenomenon. Florence events
International Migratory Bird Day Celebrated on Central Oregon Coast
On Saturday, May 14, much of one central Oregon coast town will be reveling in the celebrations of International Migratory Bird Day. Newport events. Hatfield Marine Science Center
Marine Science Day This Weekend at Central Oregon Coast's Hatfield
Hatfield Marine Science Center opens its doors to a behind-the-scenes look at its inner workings this Saturday, April 9. Newport events
Central Oregon Coast Fossil Fest a (Wooly) Mammoth Good Time
It's the 15th Annual Fossil Fest at the Hatfield Marine Science Center in Newport on Saturday, February 13

.Hatfield Marine Science Center is at 2030 SE Marine Science Drive. (541) 867-0226. http://hmsc.oregonstate.edu/
See More Hatfield Visitor Center Events
See the live Octo Cam - a live octopus at the Hatfield.
News from Hatfield Marine Science Center
The Beach is only as dangerous as how much you pay attention to it?
16 Jun 2018 at 2:59pm
You can also find this information by visiting the tidetable website from the Hatfield Marine Science Center. Take care around high, steep cliffs Assume that all cliff edges are unstable. Wet trail...
Sea stars abound on Oregon coast after recovery from wasting disease
16 Jun 2018 at 1:51am
possibly because of selection for resistant individuals," said Bruce Menge from Oregon State University's Hatfield Marine Science Center at Newport. "Presently, the disease persists but at a very l...
Ocean View & Pet Friendly Home in Newport's Nye Beach
12 Jun 2018 at 10:00am
Beyond the neighborhood, the Newport Bayfront is just a quick 5-minute drive and within 5 miles you have the Oregon Coast Aquarium, Hatfield Marine Science Center, Yaquina Head Lighthouse and Natur...
Making sure we have enough water going out a few decades, at least!
11 Jun 2018 at 10:07am
how it flows, affects the ground water and how it can be stored in earthquake resistant reservoirs. The public discussion resumes June 14th at the Hatfield Marine Science Center auditorium. The mee...
EPA Science Inventory
11 Jun 2018 at 10:00am
U.S. Environmental Protection Agency, Office of Research and Development, National Center for Environmental Assessment, Washington, DC, EPA/601/B-15/001, 2015. Nelson, Walt AND C. Folger. Hatfield ...
WATER FUTURE: Public session set
10 Jun 2018 at 2:26am
This event is co-organized by the Mid-Coast Water Planning Partnership, Surfrider, Hatfield Marine Science Center, City of Newport, and the Oregon Water Resources Department About the Mid-Coast Wat...
Researchers scan Cascadia coast for methane gas
5 Jun 2018 at 5:37pm
Surveying for methane offshore is a relatively new field, said Susan Merle, an oceanographer who works out of Oregon State?s Hatfield Marine Science Center in Newport, although geologists have long...

More Newport, Oregon Visitor Information at the Newport, Oregon Virtual Tour, Map