Photos of Newport Chamber, Visitors Center, Central. Oregon Coast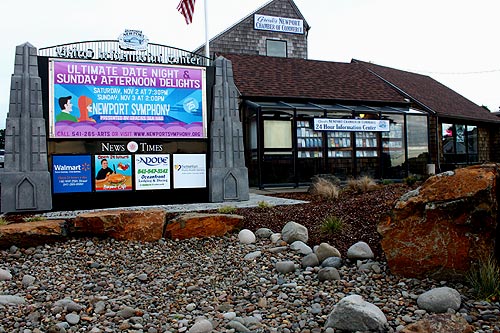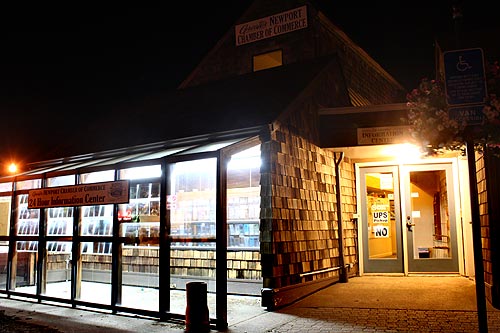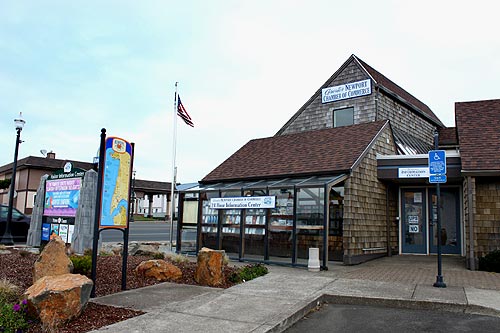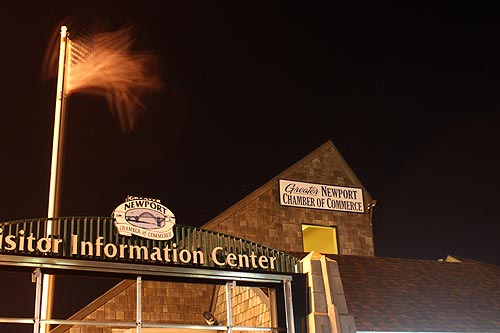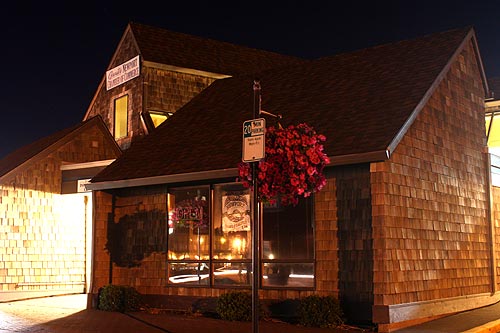 Newport Chamber, Visitors Center, Central. Oregon Coast - visitor news, events, updates from the Chamber.
At the Newport, Oregon Chamber and Visitors Center, you'll find 24-hour visitor information in a covered kiosk/lobby. During businesses hours, peruse a much larger array of brochures about Newport lodging and Newport restaurants, dining. Ask questions about Newport and its many attractions in person, as well as activities about hiking, clamming, ocean tours, whale watching and more.
The chamber also spearheads numerous events throughout the year, such as the massive Newport Seafood and Wine Festival, the Amazing Race and other high-profile happenings.
Look for full Greater Newport Chamber of Commerce info at newportchamber.org. 541-265-8801 or 1-800-COAST44. 555 SW Coast Highway. Newport, Oregon (about halfway through Newport on Highway 101).
News from and about Greater Newport, Oregon Chamber of Commerce, Visitors Center
Newport Has Special Place in the Sun for Oregon Coast's Second Summer
12 Sep 2017 at 4:58pm
(Newport, Oregon) ? The famed Second Summer is in full swing on ... but when October begins those drop even further, according to Newport Chamber Executive Director Courtney Rand. ?Later in the season, hotels will run packages and promotions, often ...
3 sea turtles that washed ashore on Pacific NW coast to return to wild
9 Sep 2017 at 10:02pm
NEWPORT -- In the last 10 years, Laura Todd has helped rescue 45 sea turtles and was part of the successful rehabilitation of seven. She's driven them out of state when the Oregon Coast Aquarium ... They tried a hyperbaric chamber at Virginia Mason ...
All the events for the 2017-18 performing arts fall season
14 Sep 2017 at 2:11am
Broadway, theater: 194 W. Broadway Oregon Mozart Players Music for chamber orchestra at various smaller venues Upcoming ? ?Revolution!,? Oct. 7; David Shifrin Private Concert, Oct. 8, $50; ?Élégance,? Nov. 4; Candlelight Baroque, Dec. 14-16 ...
Previous salary? Soon, the question might be illegal
7 Sep 2017 at 6:06pm
Three states ? Massachusetts, Oregon, and Delaware ? have enacted laws to stop ... However, the groups opposing the salary privacy measure are powerful. The Chamber of Commerce, a force in Sacramento, has marshaled a broad coalition, including trade ...
Around Town: Blessing of the Waves in Huntington Beach will be Sunday
5 Sep 2017 at 5:00pm
For more information, call the chamber at (949) 729-4400 or the Newport Beach Fire Department at (949 ... She most recently worked for the city of San Clemente. The Oregon State University alumna also is a speaker and an author on transportation subjects.
As I See It for Sept. 13: Skywatch building
11 Sep 2017 at 10:01am
The Chamber ... Cannon Beach, Newport, and Cambria, Carpenteria and Elk, Calif., and No. 14, Port Orford. Here is what the writer had to say about Bandon, condensed a bit: "As any upstanding Oregonian knows, the real old school Oregon coast lies down ...
Taking it Outside
6 Sep 2017 at 5:11pm
members of Portland Chamber Orchestra, Eugene Symphony and more. The series uses today?s technology to augment the musical experience and connects today?s listeners (including many new to classical music) to a vital part of Oregon?s ? and America ...

More Updates from the Newport, Oregon Chamber via FB

[CaRP] Can't open remote newsfeed [404].
Have you reserved your tickets yet for the Banquet & Balloon Auction? They a...
by Greater Newport Chamber of Commerce
25 Mar 2015 at 12:00pm
Have you reserved your tickets yet for the Banquet & Balloon Auction? They are going fast! Call 541-265-8801 to attend ?Masquerade on Bourbon Street? April 4th at the Best Western. Thank you to our Presenting Sponsor, the News-Times and to our Table Sponsors: Howard Adams-CPA, Salishan Spa & Golf Resort, Western Title & Escrow, Samaritan Pacific Communities Hospital, Columbia Bank, Rogue Ales, Bigfoot Beverages, Walmart, Chinook Winds Casino Resort, Newport News-Times, US Bank, Holiday Inn Express, The Storage Place, Mariner Enterprises, Thompson Sanitary Service, TCB Management/BBSI, City of Newport, Earthbound Beauty Day Spa and Aquarium Village.



The Greater Newport Chamber of Commerce Ambassadors were there for the ribbon...
by Greater Newport Chamber of Commerce
25 Mar 2015 at 10:15am
The Greater Newport Chamber of Commerce Ambassadors were there for the ribbon cutting at the Big 5 Grand Opening!


Ribbon Cutting at the Big 5 Grand Opening


More Newport, Oregon Visitor Information at the Newport, Oregon Virtual Tour, Map
See Newport, Oregon News Updates: Local Newport, Oregon News, Travel News