Photos of Newport Chamber, Visitors Center, Central. Oregon Coast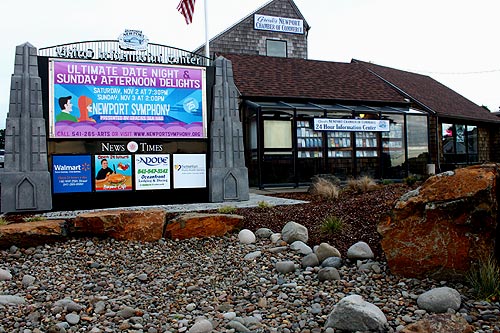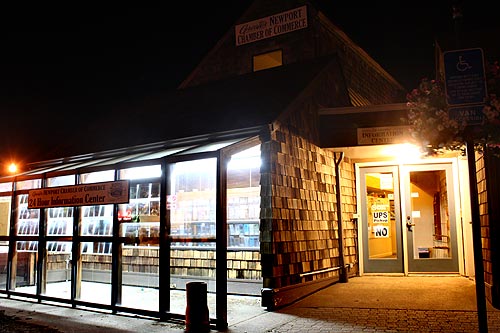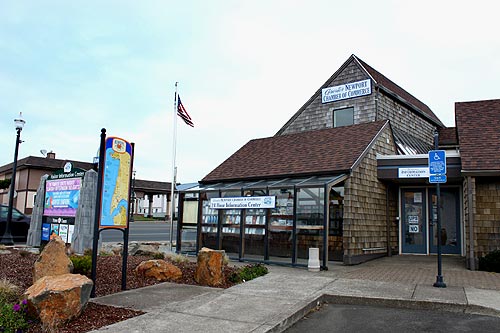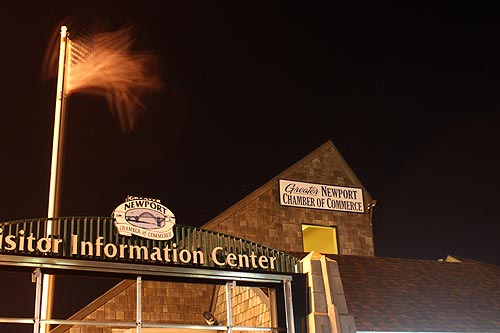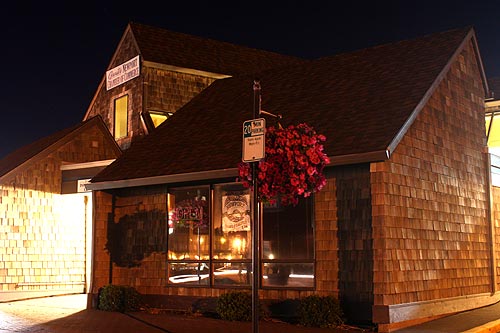 Newport Chamber, Visitors Center, Central. Oregon Coast - visitor news, events, updates from the Chamber.
At the Newport, Oregon Chamber and Visitors Center, you'll find 24-hour visitor information in a covered kiosk/lobby. During businesses hours, peruse a much larger array of brochures about Newport lodging and Newport restaurants, dining. Ask questions about Newport and its many attractions in person, as well as activities about hiking, clamming, ocean tours, whale watching and more.
The chamber also spearheads numerous events throughout the year, such as the massive Newport Seafood and Wine Festival, the Amazing Race and other high-profile happenings.
Look for full Greater Newport Chamber of Commerce info at newportchamber.org. 541-265-8801 or 1-800-COAST44. 555 SW Coast Highway. Newport, Oregon (about halfway through Newport on Highway 101).
News from and about Greater Newport, Oregon Chamber of Commerce, Visitors Center
Newport, Oregon Coast Whoops it Up on Fourth with Variety
26 Jun 2014 at 11:53am
call the Newport Chamber of Commerce at 800-262-7844. Other events around Newport that day include Sea Lion Kisses and behind-the-scenes tour of Oregon Coast Aquarium, a symphonic performance, and a bit of history and jazz at the maritime museum.
Biography features former city manager
28 Aug 2014 at 3:04pm
5, in the council chambers at Newport City Hall ... in Newport today ? including the performing arts center, visual arts center, Newport Public Library, and the Oregon Coast Aquarium ? originated during Davis?s administration. For the complete ...
Newport Avenue Market Honored by Chamber
14 Jul 2014 at 11:16pm
Newport Avenue Market was honored ... ?Leadership in Composting Award? by the Oregon Refuse & Recycling Association, ?Deli of Distinction? by Boar?s Head, ?Business of the Year? by the Bend Chamber of Commerce. Co-owner Debbie Dory was ...
Newport project over; which Oregon coast city should be next (poll)
6 Nov 2013 at 4:41am
Which coast town to visit next Thanks, everyone, who contributed to my recent project on Newport ... or the chambers of commerce. What I see and do can usually be done by regular visitors who don't have to write about it. Before my next Oregon coast ...
Back To Newport
2 Oct 2012 at 10:00am
Perhaps you can guess which one. This poster, perhaps commissioned by the chamber of commerce or the tourist commission, clearly shows that the Oregon Newport is on the left coast. If you look closely, you will see that it illustrates some of the things I ...
Oregon Coast Chamber Orchestra plans three events
14 Nov 2013 at 11:32pm
FLORENCE ? The Oregon Coast Chamber Orchestra opens its 2013-2014 concert season ... Available at Mari?s Books in Yachats, Newport Performing Arts Center, Umpqua Bank in Reedsport, the Oregon Pacific Bank in Florence and at the door.
Newport Seafood and Wine Festival still on
15 Feb 2014 at 11:48pm
This festival provides the entire Central Oregon Coast with a financial edge during the slow winter tourism season, according to the Lorna Davis, Newport Chamber of Commerce executive director. "The festival has about a $2.5 million impact on the coastal ...

More Updates from the Newport, Oregon Chamber via FB
BBQ luncheon sponsored by Umpqua Bank
by Greater Newport Chamber of Commerce
22 Aug 2014 at 2:22pm
BBQ luncheon sponsored by Umpqua Bank


$5 Buck Friday Luncheon
BBQ luncheon sponsored by Umpqua Bank
(no title)
by Greater Newport Chamber of Commerce
22 Aug 2014 at 2:13pm

Edward Jones - Richard O'Hearn Ambassador Showcase


More Newport, Oregon Visitor Information at the Newport, Oregon Virtual Tour, Map
See Newport, Oregon News Updates: Local Newport, Oregon News, Travel News