Photos of Newport Chamber, Visitors Center, Central. Oregon Coast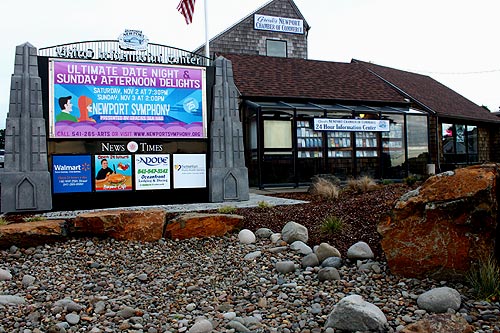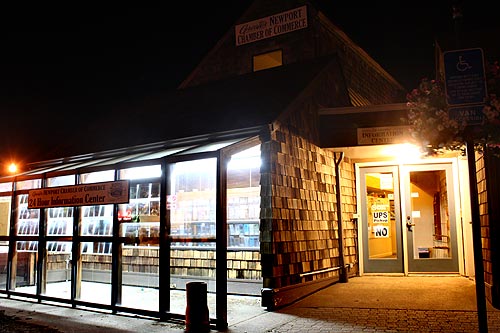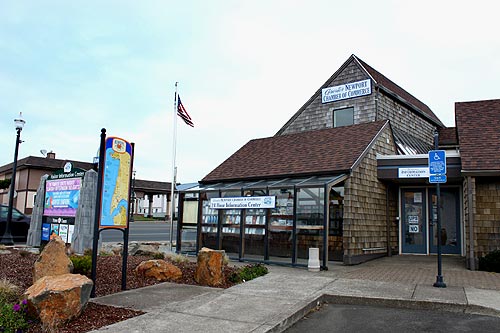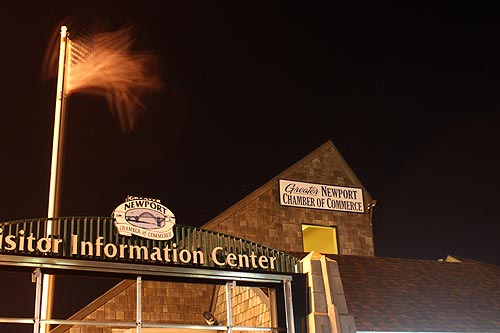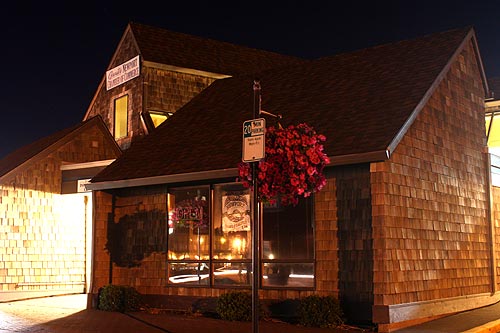 Newport Chamber, Visitors Center, Central. Oregon Coast - visitor news, events, updates from the Chamber.
At the Newport, Oregon Chamber and Visitors Center, you'll find 24-hour visitor information in a covered kiosk/lobby. During businesses hours, peruse a much larger array of brochures about Newport lodging and Newport restaurants, dining. Ask questions about Newport and its many attractions in person, as well as activities about hiking, clamming, ocean tours, whale watching and more.
The chamber also spearheads numerous events throughout the year, such as the massive Newport Seafood and Wine Festival, the Amazing Race and other high-profile happenings.
Look for full Greater Newport Chamber of Commerce info at newportchamber.org. 541-265-8801 or 1-800-COAST44. 555 SW Coast Highway. Newport, Oregon (about halfway through Newport on Highway 101).
News from and about Greater Newport, Oregon Chamber of Commerce, Visitors Center
Pete Heley: First Free Fishing Weekend is this weekend in Oregon
12 Feb 2018 at 8:32am
Oregon?s first of four ?Free Fishing Weekends? will occur ... All of these lakes, including several others, were also stocked a week ago. The Newport area was heavily stocked this week as Olalla Lake received 4,200 trout (4,000 legals and 200 12 ...
Newport Seafood & Wine Festival
17 Feb 2018 at 11:42am
Limited to 250. Address: 2320 OSU Drive. Newport, Oregon. Maps are available at local businesses and at the Chamber. For more information, call 800-262-7844. www.seafoodandwine.com/. For more information: 800-262-7844. www.seafoodandwine.com/..
Awards announced for 2018 Amateur Wine Competition
12 Feb 2018 at 2:18am
The Greater Newport Chamber of Commerce received wines from amateur winemakers all around Oregon and Washington, as well as a few from Florida and Texas. Wines were sorted by variety and then arranged into flights to be blind tasted by a select panel of ...
Why fall is the best time to visit the coast
21 Sep 2017 at 4:03am
Right now, from September through mid October, is the best weather of the entire year on the Oregon Coast. Locals call it ?Second ... those drop even further, according to Newport Chamber PR Manager Courtney Rand. ?Later in the season, hotels will ...
Pods of killer whales arrive on Oregon coast
6 May 2013 at 12:51am
Orcas have arrived on the Oregon coast, but scientists say these are not the ... whale are much greater on days with less turbulent waves. You can also call the Newport Chamber for advice on whales in the area: 1-800-262-7844. A foster parent has been ...
At the beach, life changes for the better
18 Jul 2008 at 7:00pm
Those memories resurfaced as I drew near Oregon's coast with my wife and two children one ... Other information:Greater Newport Chamber of Commerce, 541-265-8801, newportchamber.org. Pedestrian tunnels let visitors walk seemingly among the fish, and ...
Loretta Macpherson
20 Dec 2014 at 8:02am
Loretta Macpherson of Sisters, Oregon formerly of Newport ... She belonged to many clubs in Newport; she was President of the Chamber of Commerce, a member of the Newport Rotary Club, twice nominated for Woman of the Year as well as co-master of ceremonies ...

More Updates from the Newport, Oregon Chamber via FB

[CaRP] Can't open remote newsfeed [404].
Have you reserved your tickets yet for the Banquet & Balloon Auction? They a...
by Greater Newport Chamber of Commerce
25 Mar 2015 at 12:00pm
Have you reserved your tickets yet for the Banquet & Balloon Auction? They are going fast! Call 541-265-8801 to attend ?Masquerade on Bourbon Street? April 4th at the Best Western. Thank you to our Presenting Sponsor, the News-Times and to our Table Sponsors: Howard Adams-CPA, Salishan Spa & Golf Resort, Western Title & Escrow, Samaritan Pacific Communities Hospital, Columbia Bank, Rogue Ales, Bigfoot Beverages, Walmart, Chinook Winds Casino Resort, Newport News-Times, US Bank, Holiday Inn Express, The Storage Place, Mariner Enterprises, Thompson Sanitary Service, TCB Management/BBSI, City of Newport, Earthbound Beauty Day Spa and Aquarium Village.



The Greater Newport Chamber of Commerce Ambassadors were there for the ribbon...
by Greater Newport Chamber of Commerce
25 Mar 2015 at 10:15am
The Greater Newport Chamber of Commerce Ambassadors were there for the ribbon cutting at the Big 5 Grand Opening!


Ribbon Cutting at the Big 5 Grand Opening


More Newport, Oregon Visitor Information at the Newport, Oregon Virtual Tour, Map
See Newport, Oregon News Updates: Local Newport, Oregon News, Travel News