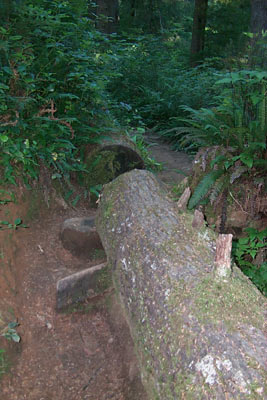 There is actually a Lewis & Clark landmark on Tillamook Head as well, as the Corps crossed through here on their way to Cannon Beach to check out a beached whale.
In this shot, authorities have gracefully cleared the path a bit by cutting a section through a fallen tree.
To get to the trailhead on the Seaside side, take Avenue U to the end, then follow Ocean Vista Way up the hill to the trailhead.
Below: an aerial shot of Tillamook Head