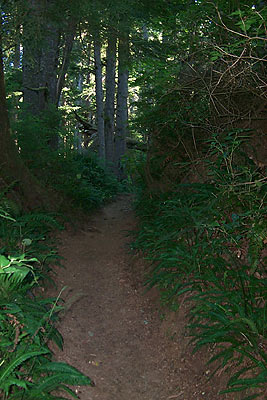 Tillamook Head has hiking trails throughout it, which are accessible from both the Seaside and the Cannon Beach sides (it's a 6-mile hike either way, however.) This is highly recommended for exploration with numerous breathtaking views to be found on this cliff structure, and in such places there are always hidden spots in the brush and forest. Indeed, there are the remnants of an old army bunker in the brush at some point along this magnificent trail.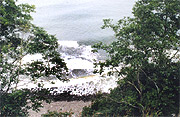 The Seaside end has the nastiest incline.
Until a few years ago, the trailhead parking lot provided some stunning views of the ocean and of Seaside's beach slowly changing in landscape from loose sand to rocky shore. That view, pictured here, is no longer available since a grouping of condos were built in that spot.
Below: aerial view of a secret cove at Tillamook Head.