Manzanita Freaky Cliffs, Oceanic Madness, Devil's Cauldron

Rockaway Beach, Manzanita, Wheeler, Nehalem Bay Virtual Tour, Oregon Coast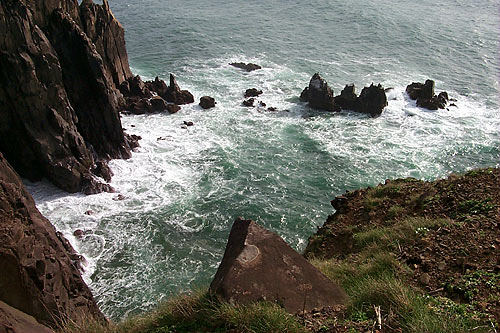 Here, the cliffs plunge into a swirling mass of angry sea, in a small half circle of a writhing, deadly bay that is hungry to further destroy the column-like structures of the basalt here. It's creepy and beautiful all at the same time.
This place is most deadly, however. There are no barriers keeping you from falling into this frightening, oceanic madness.
More unique sights near Manzanita below (click on photo for more), including the famed Devil's Cauldron.