Twin Rocks Pastels, Rockaway Beach (plus Geology of Twin Rocks)

Rockaway Beach, Manzanita, Wheeler, Nehalem Bay Virtual Tour, Oregon Coast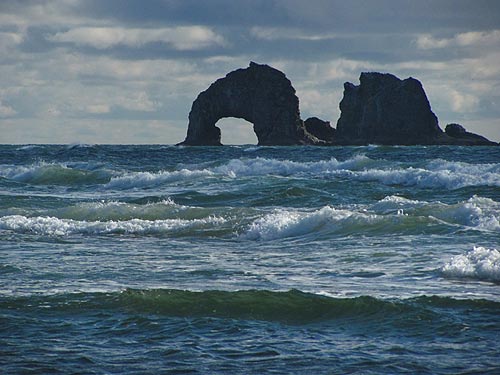 Time may eventually wear these down, but for now Twin Rocks helps coastal sunsets become even more spectacular. Below, Twin Rocks are in a pastel mood, like an oil painting - conditions not uncommon during spring.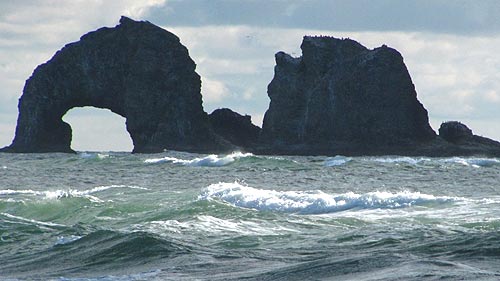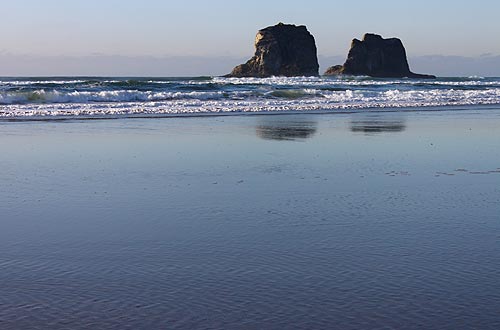 More on Twin Rocks and Their Geology, Rockaway Beach....
A Different Side of Common Oregon Coast Landmarks Here is Twin Rocks up close, in a way you don't normally get to see the ... The stranger truth about the geology of the formation,
Rockaway Beach Still an Oregon Coast Hideaway May 7, 2008 ... Twin Rocks is likely one of those as well, Horning said. Fast forward to around 1900. At that time, the area that became Rockaway wasn't
Oregon Coast Geology: Serious About Sea Stacks ... The Twin Rocks looming offshore pop into view briefly in the section of Rockaway called Twin Rocks, at its southern end. As you drive past Minnehaha St. on...
N. Oregon Coast's Rockaway Beach Has a Geologic, Land-Altering Surprise It turns out, that pair of sea stacks is creating a structure we can't see, and bending the beach around it.