Beaches of Manzanita: Large, Sandy Expanse

Rockaway Beach, Manzanita, Wheeler, Nehalem Bay Virtual Tour, Oregon Coast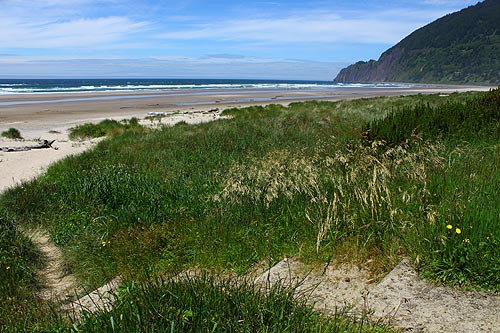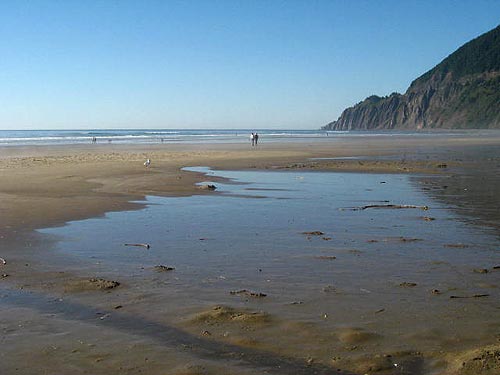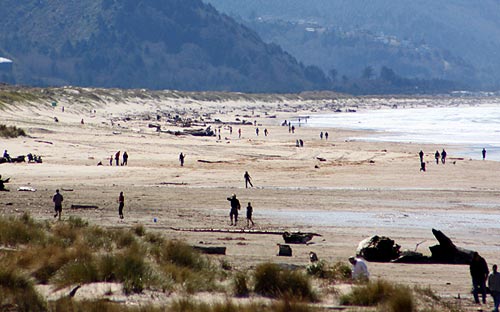 The beaches of Manzanita are perfect for those who like long stretches of clean sand with a host of amenities nearby. Plus, it goes on for over two miles to the south on the Nehalem Bay Spit. And with civilization so close, you can quickly run for cover to a nearby eatery should the weather turn.
This beach is wide and beautiful, with the mysterious Neahkahnie Mountain looming overhead. At its northern end, for the last 200 feet before it ends up against the cliffs, it starts to turn into large cobblestones that are difficult to walk on but a fascinating stretch to wander nonetheless.
The most obvious beach accesses lie north of downtown and at the bottom of the main road, Laneda Rd. But there are numerous hidden ones south of there, between the homes, along the beachside roads. These eventually dead-end at a back entrance to Nehalem Bay State Park.
In this tiny town that's full of culinary pleasures, wondrous new objects can pop up on the beach at sufficient minus tides.
The town now features free wheelchairs to borrow which can tread the sands. There are also restrooms closer to the beach these days at the Manzanita Visitors Center.
Continue on the Manzanita Oregon Coast Virtual Tour to see more.