Northern Cannon Beach: Les Shirley Park and Whale Park

Virtual Tour of Cannon Beach, Oregon Coast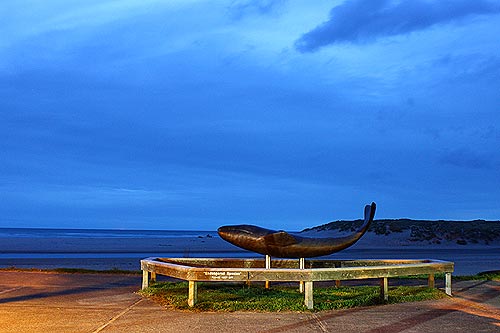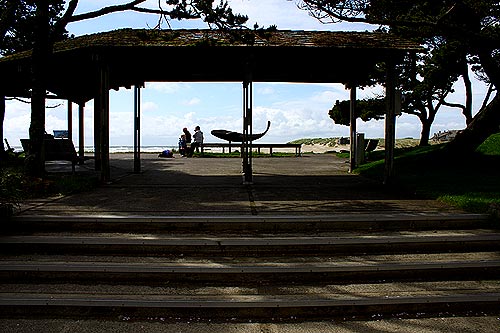 You'll find Les Shirley Park - a quaint little park - at the north side of the bridge, next to Ecola Creek.
Across the creek, part of downtown, you'll find Whale Park, with this whale statue overlooking the beach from a gazebo-like structure. Phones, restrooms and picnic tables are just some of the amenities here.
But more importantly, it commemorates the southernmost place visited by Lewis & Clark back in 1806. There's a plaque here to Clark, Sacagawea and the Corps members who wandered here to check out a beached whale. Technically, the whale was on the northern side of the creek, however, at Les Shirley.
You can access the beach from both.