Deeper Inside Ocean Beach Picnic Area: central Oregon coast

Upper Lane County - Florence to Yachats Virtual Tour, Oregon Coast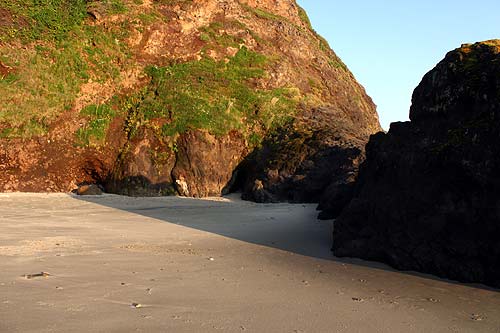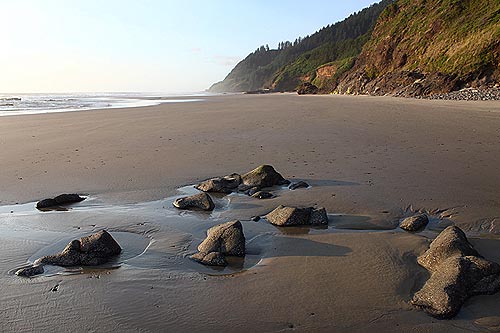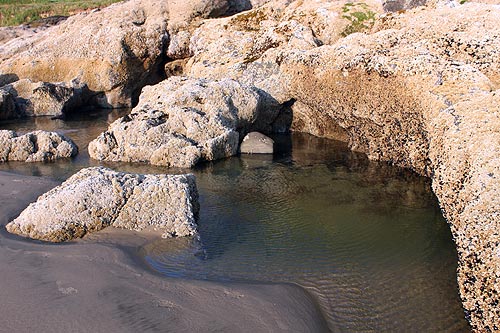 Ocean Beach Picnic Area, between Florence and Yachats, is more than just sandy stretches. This is a cajoling and captivating aspect on its own, no doubt about it. But there are a variety of rocky surprises lurking here.
Higher tides usually make this rather short beach a bit too dangerous, so don't tread if an unruly ocean is lapping at the edge cliffs. But on calmer days, you can approach the little point here and find an interesting set of tide pools.
Walk farther down the beach, northward, and there's a good mile of truly hidden beaches here. There are no accesses for at least another mile – maybe two.
About a quarter mile down the beach, big rocky slabs pop up along with indentations that are a bit like little coves, in a way. Some starfish colonies sometimes inhabit these. Things get pretty unpopulated here, otherwise.