Photos of Seaside, Oregon Visitor Bureau and Seaside Chamber of Commerce - N. Oregon Coast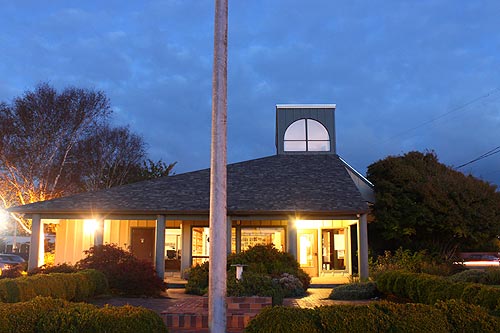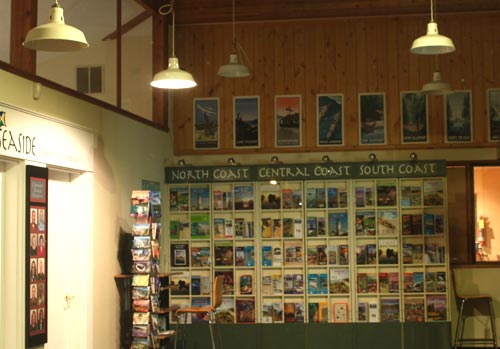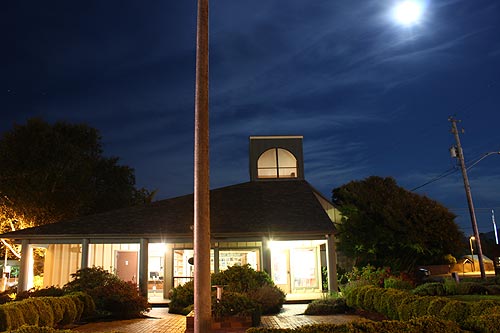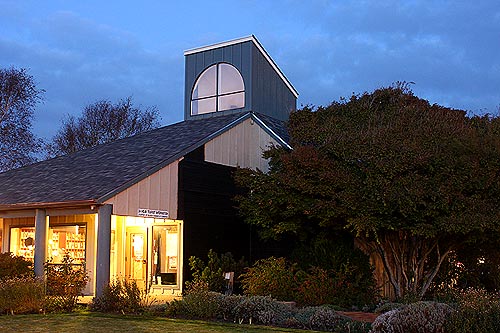 News from Seaside, Oregon Visitors Bureau and Chamber
RV Parks in Seaside, Oregon
13 Jun 2019 at 10:00am
As Oregon's largest resort town ... On land, play volleyball and take a ride on low-rider beach bikes. According to the Seaside Visitors Bureau, this wide beach has plenty of room for building ...
Seaside Visitors Bureau awarded for website
2 May 2016 at 5:28am
The City of Seaside Visitors Bureau was presented with the Outstanding Oregon Website Award at the 2016 Oregon Governor?s on Tourism in Pendleton. The Visitors Bureau earned the award for ...
Most News Is Good News For Seaside Convention Center And Visitors Bureau
24 Apr 2013 at 2:36am
The visitors bureau adds content on ... Historical photos, provided by the Seaside Historical Museum, are posted every Wednesday, termed ?Wayback Wednesday.? A television and radio campaign, called ...
Oregon coast hotels have mixed reaction to tsunami warning initiative
19 Apr 2015 at 6:15am
SEASIDE -- Some hotels on the Oregon coast are resisting a new tsunami awareness ... said Jon Rahl, director of tourism for the Seaside Visitors Bureau. Sand & Sea, which does use the new tool, said ...
Travel: 8 places you must stop for beer on your next Oregon coast road trip
18 Oct 2018 at 11:14pm
Meanwhile, brew pubs sprouted all over Oregon, including the coastal regions ... Astoria/Warrenton Area Chamber, Seaside Visitors Bureau, or Cannon Beach Chamber of Commerce, to pick up a ?Passport? ...
Seaside Visitors Bureau announces grant program
17 Mar 2016 at 7:14am
The Seaside Visitors Bureau is a department of the City of Seaside, responsible for visitor services, promotion and marketing of Seaside Oregon as a leisure travel destination. Operations are funded ...

Seaside Visitor Bureau and Seaside Chamber of Commerce . A central place to look up all the local information about this north Oregon coast hotspot while you're in town. The Seaside Visitors Bureau is lodged in the same building as the Seaside Chamber of Commerce. Visitor information is offered online, but during business hours the lobby offer brochures, guides and tons of printed material to help with your vacation plans. You can find literature and help with Seaside lodging and dining, restaurants in Seaside.
The Seaside Visitors Bureau is right on Highway 101, close to the start of the famed Broadway Avenue. A small garden out front adds to the color and welcoming warmth.
Restroom facilities are located next to the Seaside Visitors Bureau and the Seaside Chamber, allowing for less crowded conditions when the town gets to buzzing heavily. There's even a picnic table or two.
Link to Seaside Visitor Bureau Website. 7 North Roosevelt. Seaside, Oregon. Toll free: 888.306.2326 Phone: 503.738.3097.
Link to Seaside Chamber website. 7 N. Roosevelt (PO Box 7). Seaside, Oregon. 503 738 6391
For more travel and visitor information about Seaside before you head out, including much about attractions and beaches, see the Seaside, Oregon Virtual Tour, Map, and the Seaside, Oregon Coast Complete Guide: List of Every Beach Access.
Latest Visitor News, Updates from Seaside, Oregon
Fourth of July on 362 Miles of Oregon Coast: North, Central and South Coast, ...
Astoria events, Seaside events, Manzanita events, Tillamook, Pacific City events, Lincoln City events, Newport events, Yachats events
Seaside Event: Ten Ways to Better Enjoy the Oregon Coast Beaches
A host of beachy advice from an Oregon coast author: how to find the different and surprising. Seaside events
Comprehensive Oregon Coast Hotel Guide - Large List
Large list of lodgings, hotels w/ photos from Oceanside, Pacific City, Yachats, Newport, Lincoln City, Rockaway Beach, Manzanita, Wheeler, Arch Cape, Depoe Bay, Seaside, Cannon Beach
Beach Retro Mural On Broadway - Seaside, Oregon Coast
Part of the "Million Dollar Walk" known as Broadway, this mural that looked back on history is itself now history
Shipwreck Exhibit and Gilnetting History Featured on N. Oregon Coast
N. coast shipwrecks are aplenty; local fishing industry history. Cannnon Beach events, Seaside events, Manzanita events
First Date Aflame: Five Stunning Romantic Forays of the N. Oregon Coast
What if you're looking for something not just a little different but truly striking? Seaside, Cannon Beach, Manzanita, Rockaway Beach events
Oregon Coast Crews Rescue Endangered Seal from Washington Beach
An uncommon sight on the Oregon and Washington coast: a Guadalupe Fur Seal. Science, Seaside Aquarium
Kooky Purple Creatures Return to Oregon Coast: Velella Velella
Reports are from all over the coast and they could well be anywhere. Sciences, Seaside Aquarium
N. Oregon Coast in April, May: Astoria, Seaside, Cannon Beach Events
As spring starts slowly winding up, so do Astoria, Cannon Beach and Seaside. Astoria events, Seaside events
Seaside Oregon Virtual Tour - All Beaches, Attractions, Maps
Deep details of Seaside, Oregon Coast: nearly 100 photos, video, details
Seaside, Oregon Hotels, Rentals, Motels, Lodging
The top places to stay in Seaside, Oregon Coast, for beach fun or Seaside events
Oregon Coast Tourism Industry Changes, National Award, and Anniversary
Seaside lodging, Lincoln City lodging, Newport lodging: remodels, major news
Strange Egg Casings Found on Oregon Coast - But Some Know What They Are
They are called Opalescent squid (Loligo opalescens) and can reach up to 11 inches. Seaside Aquarium, science
First Ever Find on Washington Coast: Oregon Crew Discovers Pacific Snake Eel
To date, there are only three recorded incidents of one being found in Oregon. Science, Seaside Aquarium
Who Has the Price Drops on Oregon Coast for Spring Break?
Astoria lodging, Seaside lodging, Cannon Beach lodging, Manzanita lodging, Rockaway Beach lodging deals, Pacific City lodging, Lincoln City lodging, Depoe Bay lodging, Newport lodging, Yachats lodging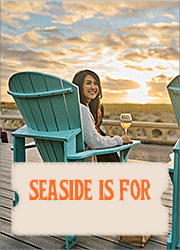 More Seaside, Oregon Visitor Information at the Seaside, Oregon Virtual Tour, Map