Photos of Seaside, Oregon Visitor Bureau and Seaside Chamber of Commerce - N. Oregon Coast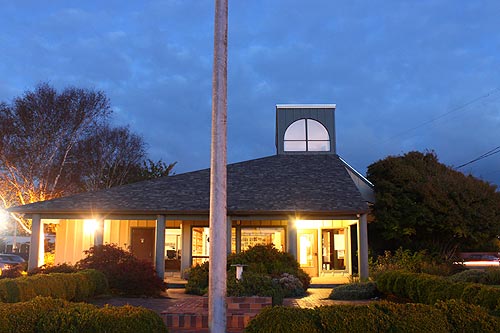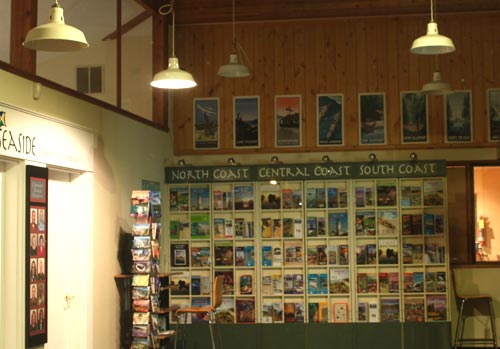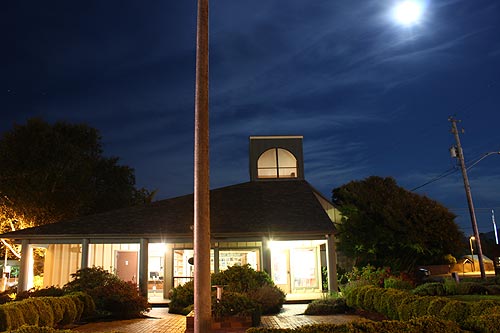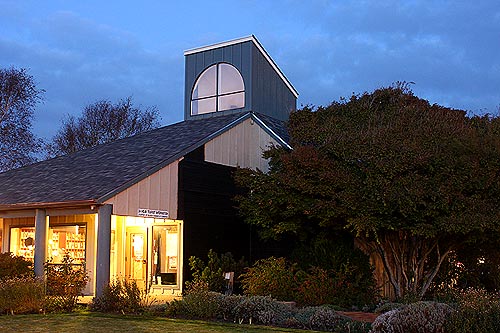 News from Seaside, Oregon Visitors Bureau and Chamber
Thanks for being a subscriber.
10 Feb 2020 at 3:02am
The new titleholders will go on to participate in the Miss Oregon and Miss Oregon Outstanding Teen 2020 scholarship competition July 8-11 at the Seaside ... who come out to visit us each year.? ...
15 of the best US cities for a weekend trip
29 Jan 2020 at 10:25am
The United States has no shortage of places to visit ? each with its own local ... which used Census Bureau data to determine the winner. A three-day trip to DC offers more than visiting ...
Lithuanian tourist killed in attack at Brazilian beach
5 Feb 2020 at 8:38pm
RIO DE JANEIRO (AP) ? A Lithuanian tourist was killed and his partner was allegedly raped in an attack near a popular seaside town south of Rio de Janeiro, Brazilian police said Thursday.
High salaries for Travel Oregon execs called out in audit
13 Feb 2020 at 6:55am
(AP) ? Pay for the director and other managers of Oregon?s travel bureau is among the highest ... $167,000 a decade ago. The Oregon Tourism Commission has since given Davidson a 3% raise ...
Oregon Digest Advisory
25 Feb 2020 at 3:27am
Our news coverage plans for Oregon. If you have questions or suggestions about the report, please call the Portland bureau at ... FATAL FIRE: Man dies in Seaside house fire. The AP-Portland ...
Deal could heal old wounds in Oregon?s timber wars
16 Feb 2020 at 11:27am
The Oregon Capital Bureau is a collaboration between EO Media Group, Pamplin Media Group and Salem Reporter.

Seaside Visitor Bureau and Seaside Chamber of Commerce . A central place to look up all the local information about this north Oregon coast hotspot while you're in town. The Seaside Visitors Bureau is lodged in the same building as the Seaside Chamber of Commerce. Visitor information is offered online, but during business hours the lobby offer brochures, guides and tons of printed material to help with your vacation plans. You can find literature and help with Seaside lodging and dining, restaurants in Seaside.
The Seaside Visitors Bureau is right on Highway 101, close to the start of the famed Broadway Avenue. A small garden out front adds to the color and welcoming warmth.
Restroom facilities are located next to the Seaside Visitors Bureau and the Seaside Chamber, allowing for less crowded conditions when the town gets to buzzing heavily. There's even a picnic table or two.
Link to Seaside Visitor Bureau Website. 7 North Roosevelt. Seaside, Oregon. Toll free: 888.306.2326 Phone: 503.738.3097.
Link to Seaside Chamber website. 7 N. Roosevelt (PO Box 7). Seaside, Oregon. 503 738 6391
For more travel and visitor information about Seaside before you head out, including much about attractions and beaches, see the Seaside, Oregon Virtual Tour, Map, and the Seaside, Oregon Coast Complete Guide: List of Every Beach Access.
Latest Visitor News, Updates from Seaside, Oregon
Wacky Bull Kelp of Oregon Coast are Giant Algae - But What's That?
A fascinating and funky gargantuan plant that holds a lot of fun secrets. Sciences, Seaside Aquarium, kids
N. Oregon Coast Museum Talks: Bio Systems, Washington Coast History
Two of the north Oregon coast's history museums dig deep into diverse subjects: Cannon Beach, Seaside events
Confessions of an Angry Sea Cave: Colorful Silver Point on N. Oregon Coast
A Photo Essay with Contributions from Tiffany Boothe of Seaside Aquarium: wild colors and maybe a small army of green gremlins
Four Hidden Vacation Gems and Finds of Seaside, Gearhart: Oregon Coast Inside...
Some of the best goodies get tucked away beneath the surface in Gearhart and Seaside. Seaside lodging, vacation rentals, travel tips
Six Things They Don't Tell You About Oregon Coast Whale Watch Week
Whale behaviors, secret ways to spot them, special places, best whale weather. South coast, Washington coast. Seaside events, Manzanita events, Tillamook events, Lincoln City events, Newport events, Yachats events
Holidays at Seaside Aquarium: Feed the Seals, Feed N. Oregon Coast Families
Patrons can pay admission to the Seaside Aquarium with two cans of food per person. Seaside events
Lion's Mane Jellyfish: Something Ouchy on Oregon Coast Lately
Seaside Aquarium this week reporting seeing some Lion's Mane Jellyfish on the north coast. South coast, Sciences
Holidays and Book Fair Approach on N. Oregon Coast: Tillamook, Seaside
Mook Book Fair in Tillamook, Gingerbread Tea in Seaside. Tillamook events, Seaside events
Now You Can Adopt a Beach on Oregon Coast Through SOLVE
A new program where individuals or groups can adopt a beach and help take care of it. South coast, Astoria, Seaside, Cannon Beach, Manzanita, Rockaway Beach, Pacific City, Lincoln City, Depoe Bay, Newport, Yachats, Florence
N. Oregon Coast's Seaside Prom Turns 100 Soon; Grant Money Awarded
The Visitors Bureau was just awarded $14,590 in grant funding. Major Seaside events coming
Comprehensive Oregon Coast Hotel Guide - Large List
Large list of lodgings, hotels w/ photos from Oceanside, Pacific City, Yachats, Newport, Lincoln City, Rockaway Beach, Manzanita, Wheeler, Arch Cape, Depoe Bay, Seaside, Cannon Beach
Two Major Oregon Coast State Parks Undergo Work, Some Closures
Sunset Beach State Recreation Site near Seaside, Fort Stevens State Park near Astoria and Ecola State Park at Cannon Beach
Halloween Into Holidays: N. Oregon Coast Preview, Astoria, Cannon Beach, Seaside
What you shouldn't miss in the next two months, with a sneak preview of holidays. Cannon Beach events, Astoria events
Autumn Brings Star Parties and N. Oregon Coast History Program
Two famed events happen on the Oregon coast and in the Coast Range. Seaside events
S. Washington Coast and Oregon Coast Humpback Sightings Soar
The Columbia has been a hotspot for whales. Primarily Humpback whales. Astoria, Seaside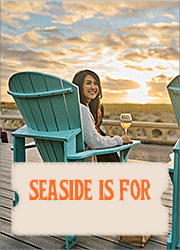 More Seaside, Oregon Visitor Information at the Seaside, Oregon Virtual Tour, Map