Photos of Seaside, Oregon Visitor Bureau and Seaside Chamber of Commerce - N. Oregon Coast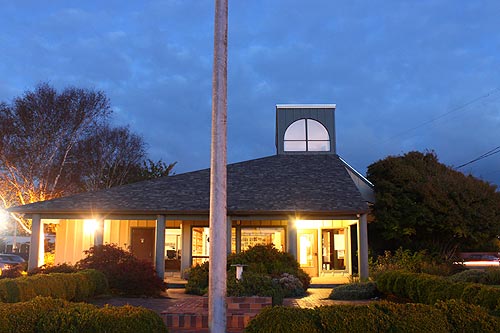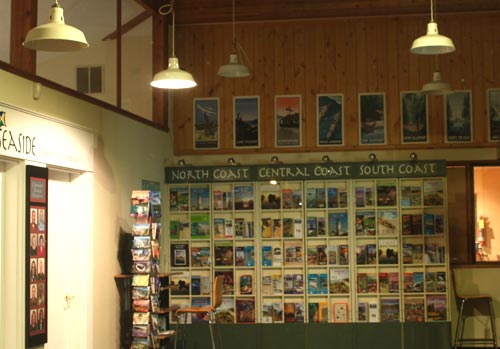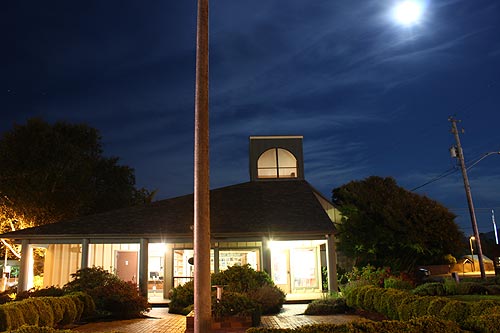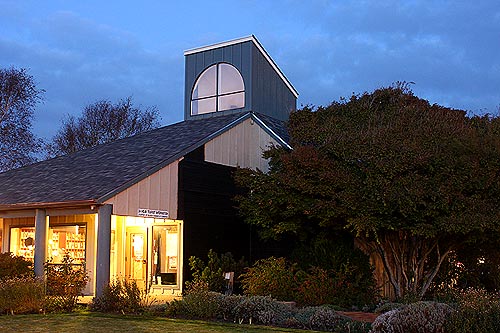 News from Seaside, Oregon Visitors Bureau and Chamber
Seaside's Promenade: It's one of a kind in Oregon
26 Mar 2019 at 10:00pm
Of course, this phenomenon is not always visible on the foggy Oregon shore, but when it is the sight can be spectacular. The Prom also plays a role in the new Passport to Seaside program, a project of ...
Heineman named Seaside?s director of tourism
25 May 2018 at 11:35pm
Heineman was selected following interviews and a community meet and greet this past Wednesday that brought three finalists from Oregon and one from ... and advertising for Seaside, Heineman will ...
Most News Is Good News For Seaside Convention Center And Visitors Bureau
24 Apr 2013 at 2:36am
Despite that problem, however, Seaside experienced a record year in lodging tax revenue, said Jon Rahl, director of the Seaside Visitors Bureau. The tax has been ... A television and radio campaign, ...
Tourism booms on North Coast
29 Apr 2015 at 2:50am
Travel Oregon?s recently released annual report on travel ... the tourism marketing manager for the city-funded Seaside Visitors Bureau. Rahl said one of the easiest statistics to track is transient ...
Florida?s selling iconic lifeguard towers as kids? forts; Oregon?s aren?t for...
28 Aug 2019 at 2:26am
A lifeguard station is one of the most practical yet fantasy-producing structures ever invented. Looking like something cobbled together with crisscrossed Erector Set parts and planted in the sand, ...
Some Oregon Coast hotels resist a tsunami-awareness initiative
19 Apr 2015 at 11:01pm
Some hotels on the Oregon Coast are resisting a new tsunami awareness ... director of tourism for the Seaside Visitors Bureau. Sand & Sea, which does use the new tool, said guests haven?t had any ...

Seaside Visitor Bureau and Seaside Chamber of Commerce . A central place to look up all the local information about this north Oregon coast hotspot while you're in town. The Seaside Visitors Bureau is lodged in the same building as the Seaside Chamber of Commerce. Visitor information is offered online, but during business hours the lobby offer brochures, guides and tons of printed material to help with your vacation plans. You can find literature and help with Seaside lodging and dining, restaurants in Seaside.
The Seaside Visitors Bureau is right on Highway 101, close to the start of the famed Broadway Avenue. A small garden out front adds to the color and welcoming warmth.
Restroom facilities are located next to the Seaside Visitors Bureau and the Seaside Chamber, allowing for less crowded conditions when the town gets to buzzing heavily. There's even a picnic table or two.
Link to Seaside Visitor Bureau Website. 7 North Roosevelt. Seaside, Oregon. Toll free: 888.306.2326 Phone: 503.738.3097.
Link to Seaside Chamber website. 7 N. Roosevelt (PO Box 7). Seaside, Oregon. 503 738 6391
For more travel and visitor information about Seaside before you head out, including much about attractions and beaches, see the Seaside, Oregon Virtual Tour, Map, and the Seaside, Oregon Coast Complete Guide: List of Every Beach Access.
Latest Visitor News, Updates from Seaside, Oregon
Holidays at Seaside Aquarium: Feed the Seals, Feed N. Oregon Coast Families
Patrons can pay admission to the Seaside Aquarium with two cans of food per person. Seaside events
Lion's Mane Jellyfish: Something Ouchy on Oregon Coast Lately
Seaside Aquarium this week reporting seeing some Lion's Mane Jellyfish on the north coast. South coast, Sciences
Holidays and Book Fair Approach on N. Oregon Coast: Tillamook, Seaside
Mook Book Fair in Tillamook, Gingerbread Tea in Seaside. Tillamook events, Seaside events
Now You Can Adopt a Beach on Oregon Coast Through SOLVE
A new program where individuals or groups can adopt a beach and help take care of it. South coast, Astoria, Seaside, Cannon Beach, Manzanita, Rockaway Beach, Pacific City, Lincoln City, Depoe Bay, Newport, Yachats, Florence
N. Oregon Coast's Seaside Prom Turns 100 Soon; Grant Money Awarded
The Visitors Bureau was just awarded $14,590 in grant funding. Major Seaside events coming
Comprehensive Oregon Coast Hotel Guide - Large List
Large list of lodgings, hotels w/ photos from Oceanside, Pacific City, Yachats, Newport, Lincoln City, Rockaway Beach, Manzanita, Wheeler, Arch Cape, Depoe Bay, Seaside, Cannon Beach
Two Major Oregon Coast State Parks Undergo Work, Some Closures
Sunset Beach State Recreation Site near Seaside, Fort Stevens State Park near Astoria and Ecola State Park at Cannon Beach
Halloween Into Holidays: N. Oregon Coast Preview, Astoria, Cannon Beach, Seaside
What you shouldn't miss in the next two months, with a sneak preview of holidays. Cannon Beach events, Astoria events
Autumn Brings Star Parties and N. Oregon Coast History Program
Two famed events happen on the Oregon coast and in the Coast Range. Seaside events
S. Washington Coast and Oregon Coast Humpback Sightings Soar
The Columbia has been a hotspot for whales. Primarily Humpback whales. Astoria, Seaside
Fed Scientists Capture Incredible Wildlife, Landmark Images on N. Oregon Coast
A fantastic voyage that caught sea lions, tufted puffins, elusive rocks at Oceanside, Cannon Beach. Seaside Aquarium, science
September Preview of Astoria, Cannon Beach, Seaside - N. Oregon Coast Fun-O-Rama
Rama Last embers of summer and beginning of fall bring a surge of activity. Cannon Beach events, Seaside events
On Seaside's Prom: Part Oregon Coast Cottage, Part Upscale Hotel with History
The front stares at the ocean's chaotic wonders, originally a mansion built in the early 1900s
Found Alive: Rare Thresher Shark on N. Oregon Coast, Manzanita Beach
While common off these shores. thresher sharks rarely wash up here. Seaside Aquarium, science
Thriller Called 'Seaside' Set and Filmed on Oregon Coast - Released Soon
Fans of One Life to Live may know lead Ariana DeBose; pre-orders available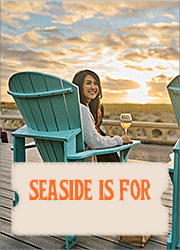 More Seaside, Oregon Visitor Information at the Seaside, Oregon Virtual Tour, Map