Cliffs Guard Unseen Beaches on the Central Oregon Coast: Otter Crest Loop

Virtual Tour of Depoe Bay, Gleneden Beach, Lincoln Beach, Otter Rock, Oregon Coast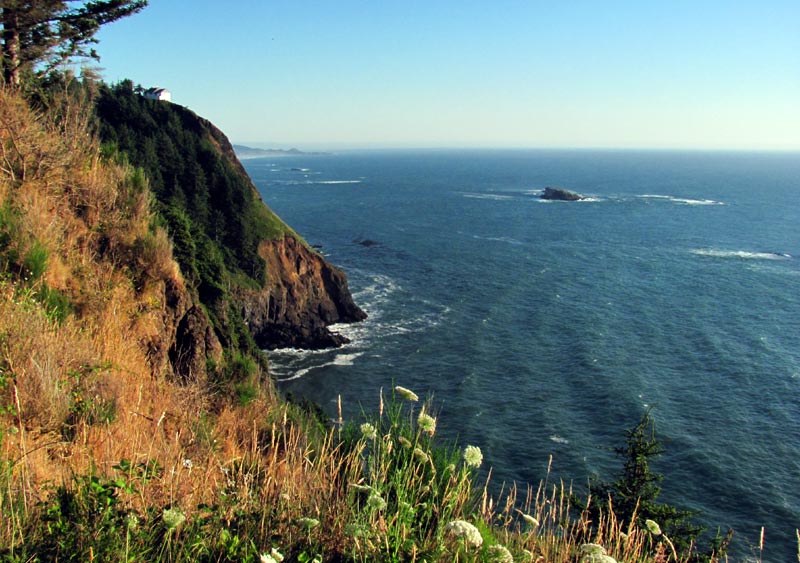 (Depoe Bay, Oregon) – One of the best kept secrets along the busy and bustling central Oregon coast is a stretch of road called Otter Crest Loop. Once a two-way stretch that wandered beneath busy 101 as it ascends towards Cape Foulweather, Otter Crest Loop had a massive mishap in the late 90's that closed part of it off for a while, then it was reopened for a few years as a foot path. In the early 2000's, it was reopened as a one-lane road heading south.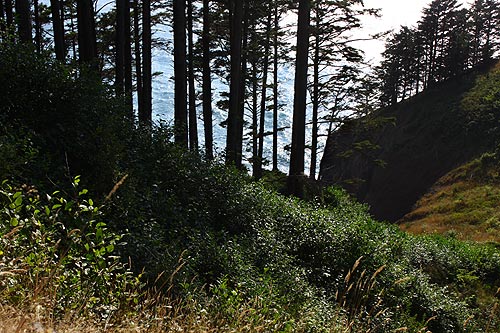 Otter Crest Loop provides a spellbinding set of nearly-aerial views of the Pacific Ocean along a winding way that's just a tad on the white-knuckled side, if you're not careful and distracted too easily. A massive forested canopy covers you, sometimes enveloping you completely and allowing periodic glimpses of this impressive vista. But there are plenty of places to pull over and take in the sights, and to snap a few pics.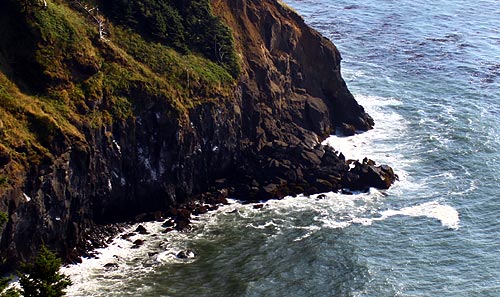 The corners wind and twist beneath this typical Oregon coast rainforest, while below lay a bundle of forbidden places – beaches you'll never get to visit. Indeed, most of these cliff faces don't have beaches of any kind and are just sheer drops.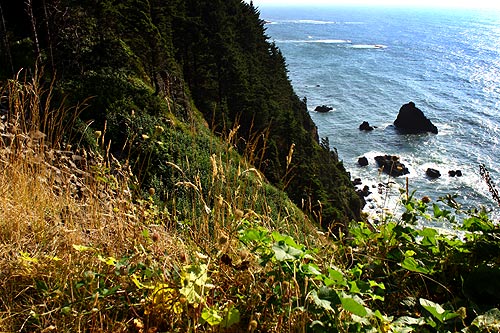 These cliffs are typified by steep slopes of green dipping abruptly down, sometimes to black basalt structures that are simply complete drop-offs.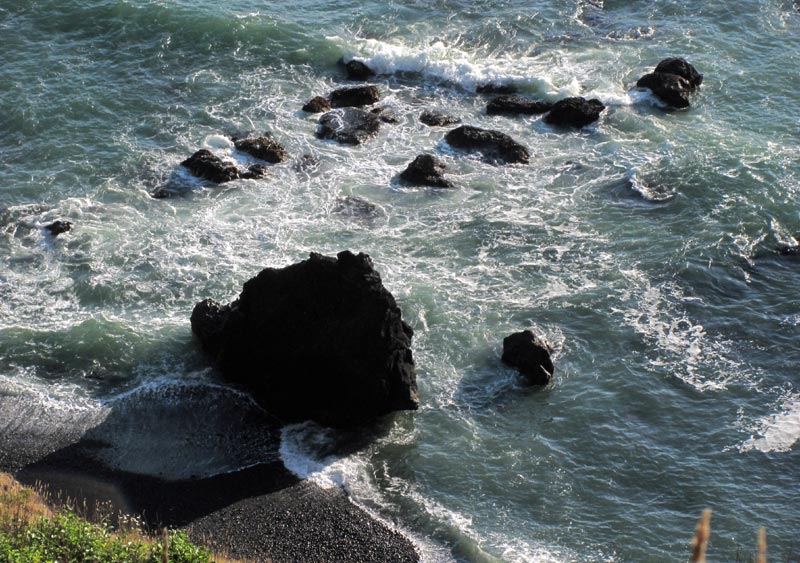 In at least one case, however, you can see a small stretch of shore made of fat cobblestones, where a constantly reckless and dangerous sea pounds away. It's fascinating to look down on this one, as you start to wonder what's down there. But there is no access at all possible. It will forever remain untouched.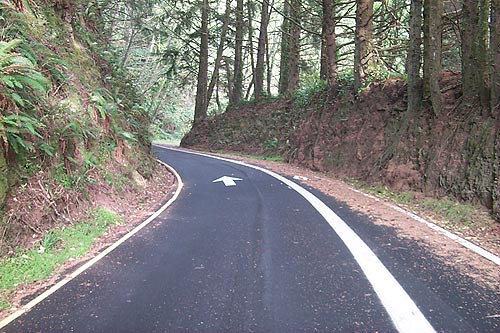 Another section of the loop allows you brief views of cliffs where waves explode in enormous showers, detonating to incredible heights.
Meanwhile, as you head south along this road, towards Newport and Otter Rock, Cape Foulweather looms ever closer. You eventually ascend quickly and find yourself at the top of Foulweather. Also see Pictures of Cape Foulweather After Dark