An Oregon Coast Virtual Tour: Views from Cape Meares

Three Capes Loop Virtual Tour, Oregon Coast: Oceanside, Netarts, Tierra Del Mar, Pacific City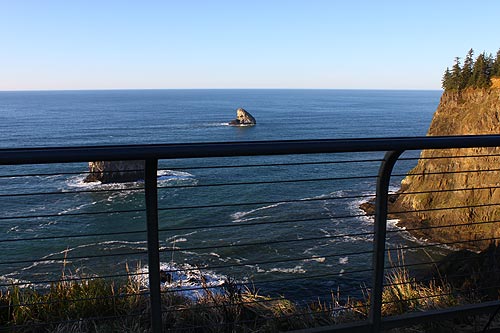 (Oceanside, Oregon) – About 180 degrees of scenic eye candy explode around you at Cape Meares, the small headland that's also part primeval forest and part historic attraction. About 10 miles west of Tillamook, it sits along the Three Capes Loop, at the northern tip of this 25-mile-long feast of the senses.
From Cape Meares, you can look straight out to the south, to the west and just a tad to the north – but your full view of the north is somewhat blocked by another cliff of the cape. Viewing platforms on the north and south sides allow you to sit, rest and soak in the vistas – or jump up and down in energetic glee at the surroundings.
From the southern platform, you're looking back at Oceanside (where you likely have come from or going to next).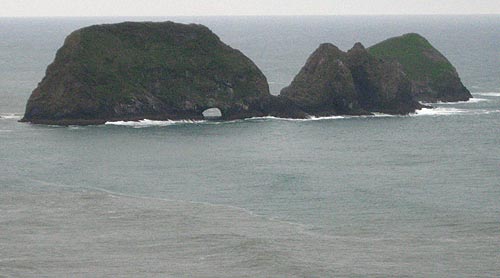 One of the more curious sights are the unique angles you get of well known landmarks, such as the Three Arch Rocks just offshore from Oceanside. Here, you see the other side of the three sea stacks. Get yourself a means to look at it real close and you notice a lot of interesting things you can't see from the usual side, such as discovering there's an actual arch in one of the Three Arch Rocks.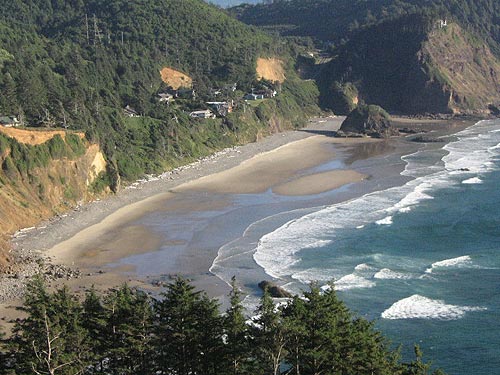 The viewing platforms also let you see some chunks of Short Beach as if you were looking at it from a boat out at sea.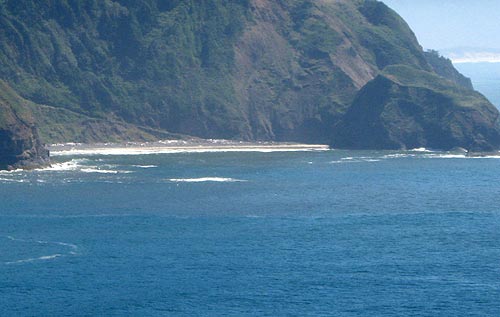 From here you can also glimpse the secretive Lost Boy Beach – a cove that's hidden between Oceanside and the somewhat secretive Short Beach, and one of the Oregon coast's true mysteries.
Wander down a long walkway with continued exceptional views to the tip of the headland and the famed Cape Meares Lighthouse. From here, during big storms, the waves get so large they can look looming and scary even from this tall vantage point. It's rather thrilling, if you're not up here during 100 mph wind events, of course.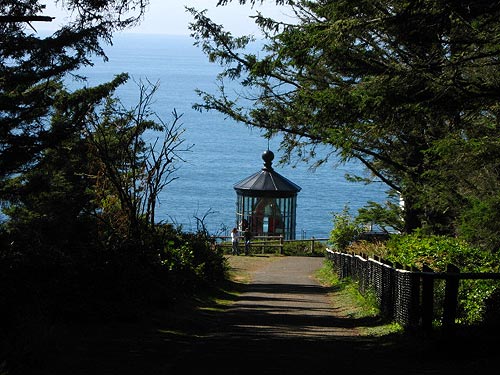 Another walkway looks straight down on the lighthouse.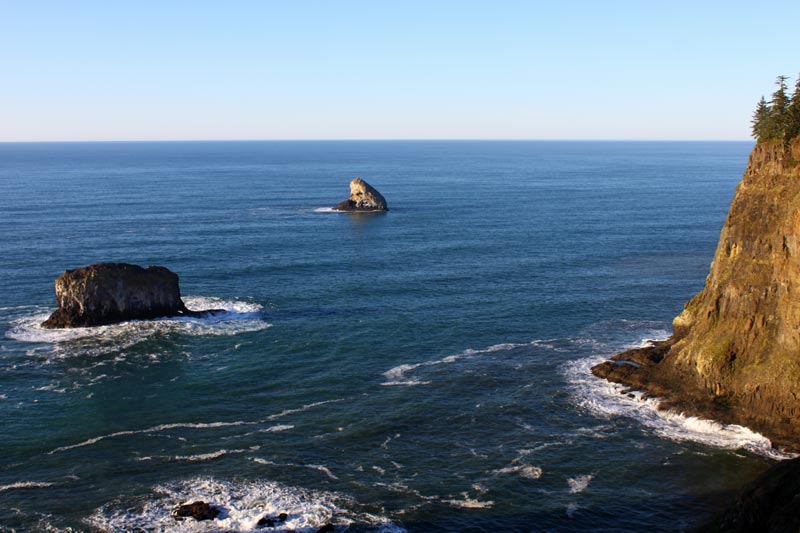 Along this walkway, various spots let you check out the cliff on the north face, and this area is quite the hangout for birders. Various majestic winged beasts make their nests here.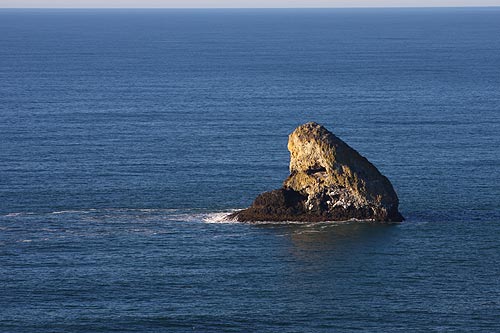 All this leads up to the northern platform, where a couple of sea stacks add to the drama, along with the bottoms of the cliffs where waves are constantly making a show of things.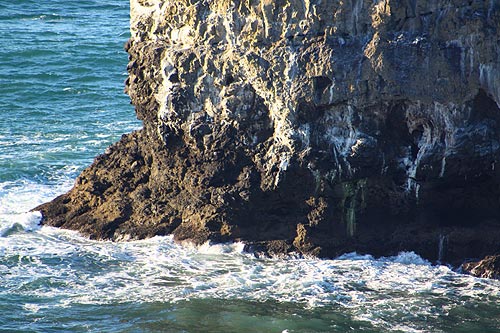 If you ever wanted to see these features extremely close – here's just such a photograph.
Cape Meares is about an hour and a half ride from Portland, about 20 minutes from Pacific City, two hours from Newport, about an hour from Cannon Beach. Follow the Three Capes Loop to its end if you're coming from the south, or take the road to Bayocean and the cape from Tillamook.