Science, Sands and Stones

Virtual Tour of Seaside, Oregon Coast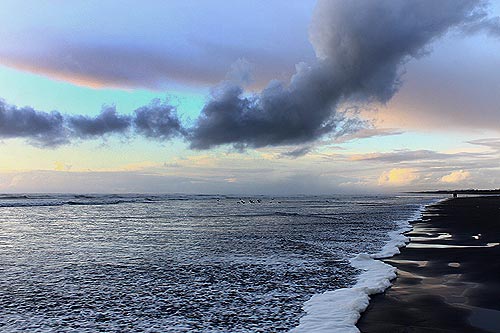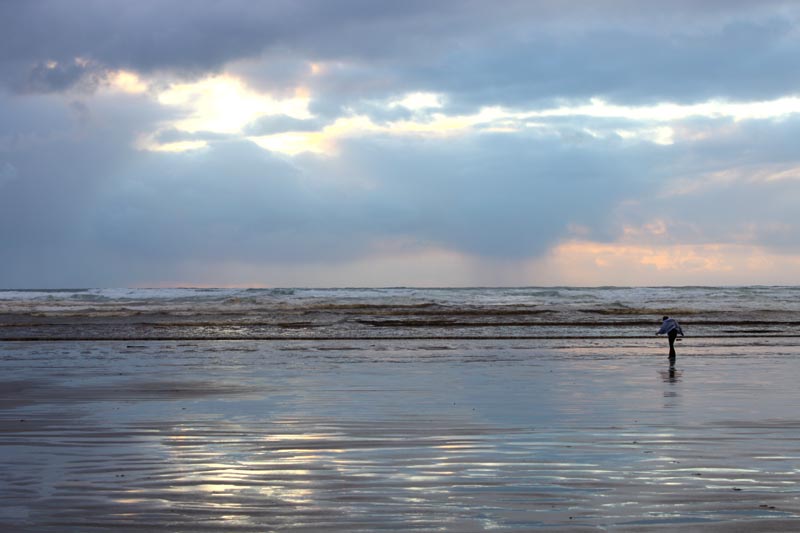 Just Before the Cove Area
On this part of the beach, the sands slowly become more covered in cobblestones, eventually ending up at the "cove" area and Ave. U., where it's mostly these medium-sized, polished stones.
This area, needless to say, is not as much fun to walk on barefoot, although there are stretches relatively free of the bumpy and uncomfortable rocks.
See more about Seaside and its unusual Brown Waves:
Brown Waves Puzzle North Oregon Coast Visitors - A run of thick brown goo has been causing a buzz on the north Oregon coast over the busy
Dark, Oily Waves on North Oregon Coast a Positive Thing Apr 3, 2011 ... Normally, the diatoms flood the area and make the breakers a different shade of brown, with the waves often carrying in blobs of brown bubbles ...
Video: Brown Blobs, Waves on North Oregon Coast - April meant a wide variety of strange sights on the Oregon coast.