Seaside Aquarium's Pipe at Night - Alien on the Beach

Virtual Tour of Seaside, Oregon Coast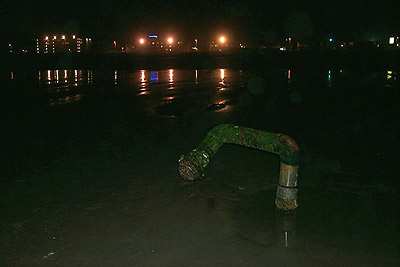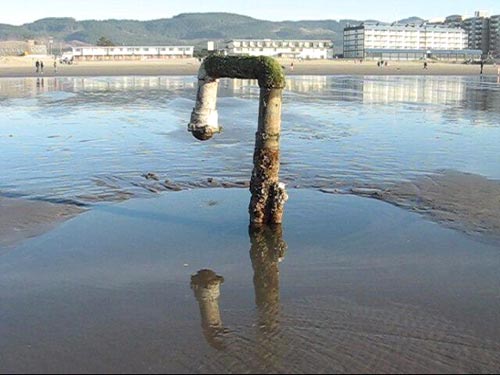 The beach contains some interesting remnants of the town's past. At a low tide, you can see an elbow-shaped pipe sitting at the tide line. This is what remains of Seaside's natatorium - or hot salt-water bath. These were popular in coastal resorts like Seaside, Bayocean and Newport back at the turn of the century, and this pipe pumped seawater into the building where the Aquarium now sits.
Now, it simply houses the occasional sea life surprise that can jump out at you and then scurry away when you peek inside - though it is still used to pump water into the Aquarium.
At night, with water dripping in a slow, constant stream, it looks eerie, even resembling the creatures from the "Alien" movies at times.
A weird little fun fact: the bottom photo was taken in late November 2007, about a week before the Great Gale of 2007, where 100-mph winds ripped up the Oregon coast. See the video: Historical Video: Aftermath of Oregon Coast's 2007 Storm