Nehalem Bay State Park, Ken Kesey Connection, Dramatic History

Rockaway Beach, Manzanita, Wheeler, Nehalem Bay Virtual Tour, Oregon Coast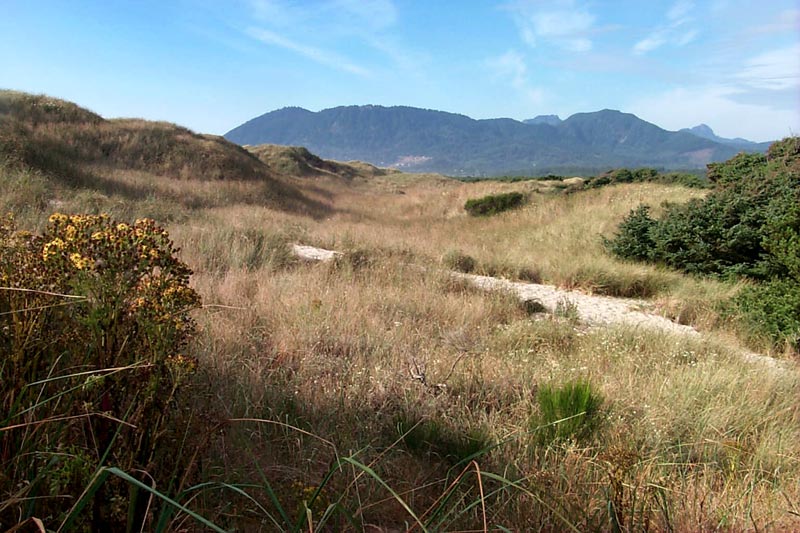 Perhaps the flagship of local nuttiness is at the Nehalem Bay Winery, just a mile up Highway 53. Here, it resembles parts of France or Germany's Black Forest, sitting in the middle of lush pastures, small mountains and thick forests. The winery even looks a bit like an old, rustic European home from some angles. But inside the tasting room, it's tie-dye t-shirts over dress attire for employees. The décor boasts everything from local history and comic pictures to images of Ken Kesey scrawled on the walls.
After all, it's here where Kesey sometimes showed up to read his works, hang out or just show off the Further bus. And it's here where big pig roasts and music festivals break the mold of most any winery you'll find in Oregon. (keep clicking to see more on Nehalem Bay State Park).
Photo at bottom: a bit of unbelievable Oregon coast history. Back in 2008, two very important cannon were found beneath the sands of Arch Cape, encased in almost 200 years of sandy concretion. For a brief time, they were being taken care of at Nehalem Bay State Park. See this link for full article.