Moods of Manzanita: Heated Wind on Summer Beach

Rockaway Beach, Manzanita, Wheeler, Nehalem Bay Virtual Tour, Oregon Coast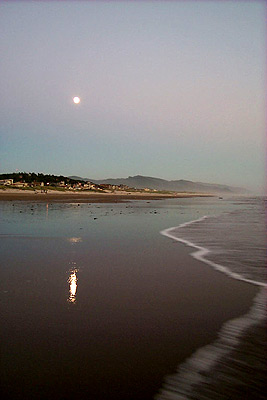 Summer of '05 in Manzanita: July 19, at sunset.
The moon is almost full, as dusky colors flood the eastern skies in rich layers. The day was exceptionally warm, but this sundown, around 9 p.m., meant much cooler temperatures. Yet occasionally a heated wind would cut through the cooler air, especially prominent as you got closer to the surf.
In spite of the day having been hot, the water was freezing. More images of Manzanita below: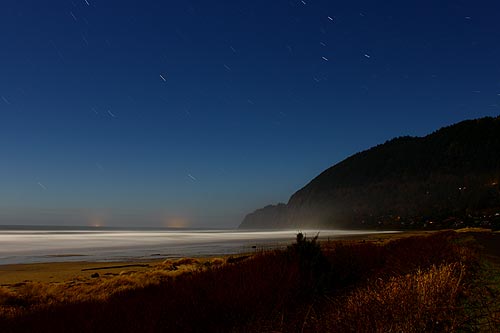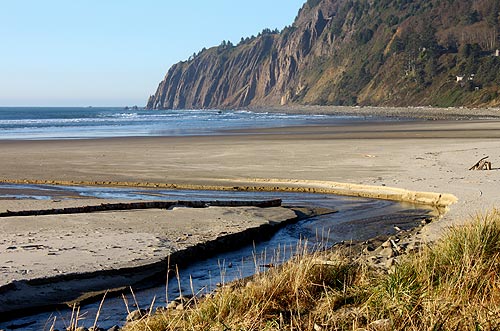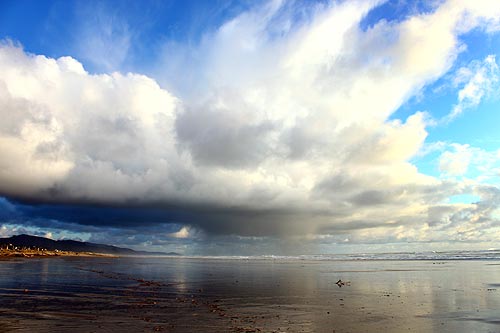 Above: given the right conditions of wet sand from recent rains, fat clouds and sunlight streaming from the right angle, you have dramatic scenes like this.
The Complete Guide to Neahkahnie Mountain: Hiking Neahkahnie Mountain: Manzanita's Marvel, Oregon Coast's Landmark Perhaps the Oregon coast's most striking trail is that of Neahkahnie Mountain, the looming presence above laidback Manzanita