Winema Beach Near Lincoln City

Lincoln City, Oregon Coast Virtual Tour, Inland 101, Neskowin, Corridor of Mystery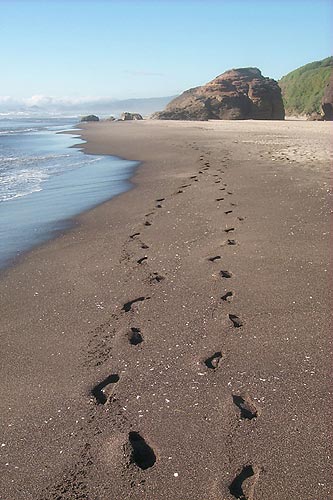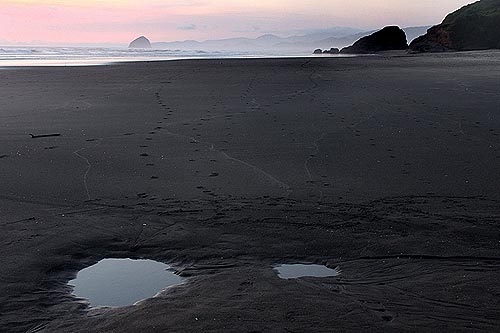 After you leave either the Three Capes Tour or the inland part of 101, you enter what some have nicknamed the "Corridor of Myster," an area of sweeping cliffs, dense forest and occasional glimpses of the ocean from high spots of the highway. It's called that because it seems there isn't much there - but this is one very false assumption.
Between Neskowin and Pacific City sits a stunning, captivating secret spot called Winema Beach, which almost no one knows anything about. So to be nice, we won't give away the exact location.
Here, you'll find a bulbous rock structure sitting at the tideline, resembling the blob-like rock at Neskowin. Click on to continue exploring this spot.