Northern Cannon Beach, Views of Chapman Point, Video

Virtual Tour of Cannon Beach, Oregon Coast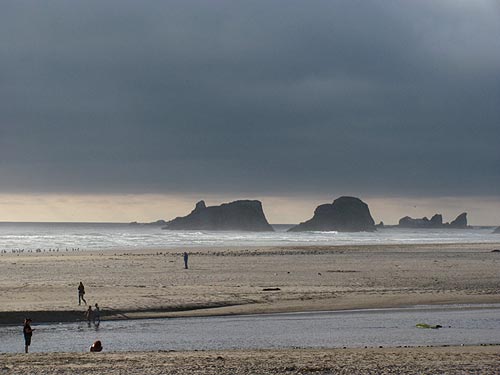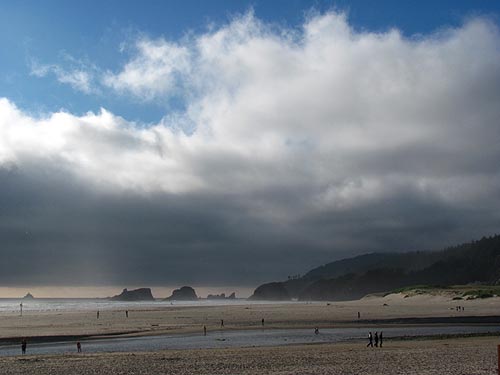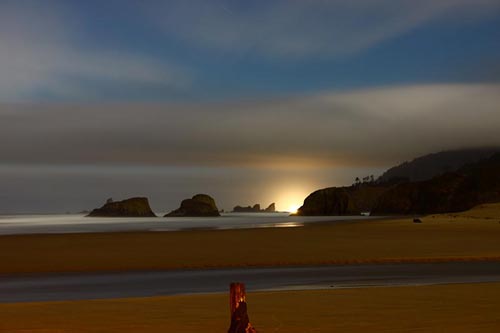 The sea stacks guarding the hidden cove of Crescent Beach, lying on the other side of the headland at Cannon Beach's northern end. Occasionally, the tide is low enough to wander into Crescent Beach, where you'll find some intriguing sandstone rock structures as well as seriously untouched sand. This is called Chapman Point.
There is a mile or so hiking trail to the beach, which starts at the road going to Ecola State Park.
The bottom photo shows the same view but at night, with the lights of a fishing boat creating an ethereal scene.
Below: video looking down on Crescent Beach. This calm, beautiful scene was taken in late November 2007, a week before the massive 2007 Gale that tore up the Oregon coast.