Photos of Yachats Chamber, Visitors Center, Central. Oregon Coast (and beach spots in the Yachats area)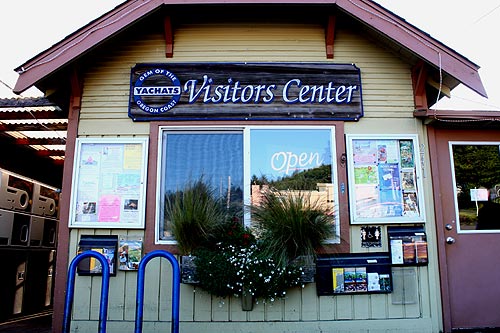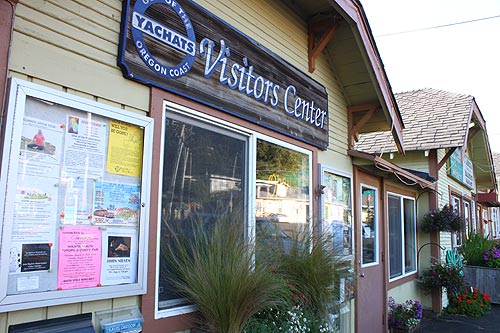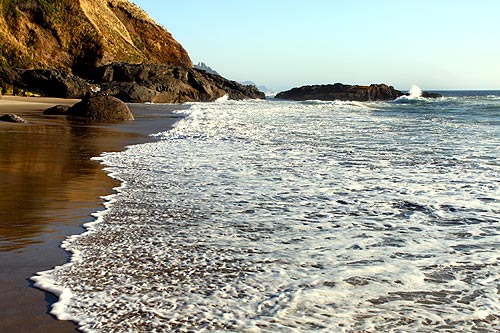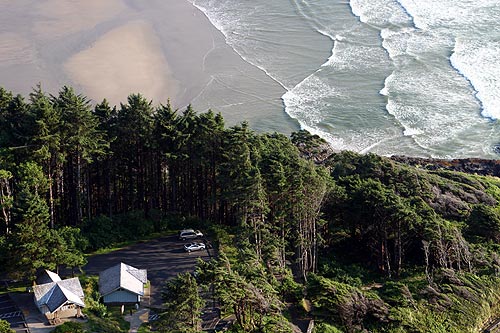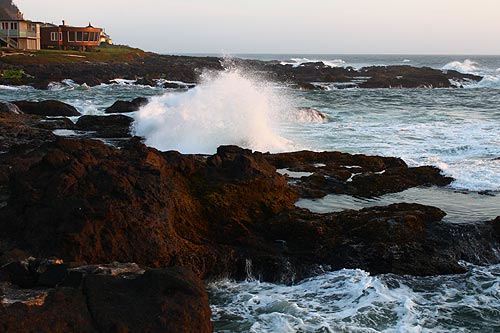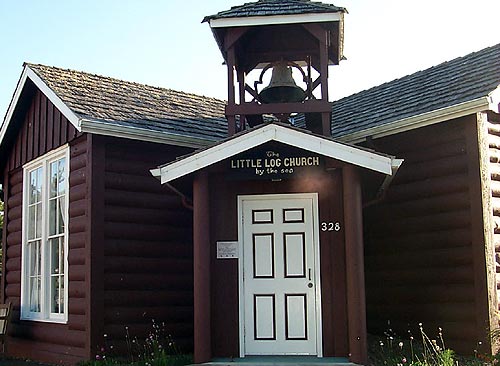 Yachats Visitors Center, Central. Oregon Coast and Yachats Chamber of Commerce - visitor news, events, updates from the center.
You will find the Yachats Visitor Center at 241 Hwy. 101 (downtown between W 2nd & W 3rd), 547-3530, 800-929-0477. See the full website at Yachats.org and GoYachats.com.
At the Visitor Center in downtown Yachats, there are hordes of brochures and bundles of visitor information for the area. Some are available after business hours but most materials will be found online or inside the center. Visitor information includes Yachats attractions, beaches, Yachats dining and restaurants, and Yachats lodgings and vacation rentals.
Transportation possibilities to and from Yachats include Caravan Airport Transportation, 541-994-9645 (coast), 503-288-5108 (Portland); Yaquina Cab (24 hours), 541-265-9552 in Newport, and at Newport's Enterprise Auto Rental, 1-800-325-8007 (Reservations). Bus transportation includes Newport's Valley Retriever Bus Line, 541-265-2253; and Greyhound Bus Lines, 1-800-231-2222.
News from and about Yachats Chamber of Commerce, Visitors Center
Indigenous history is told on Yachats hiking trails. Here?s where to find them
2 Sep 2023 at 7:53am
Indigenous history is alive and well in Yachats, and learning it is as easy as a walk in the woods. Thanks to collaborations among tribes, residents and government agencies, trails in the central ...
Cost of Living in Yachats, Oregon
18 Sep 2020 at 3:45pm
Yachats is a city in Lincoln County, Oregon, with a population of 669. The total cost of housing, food, child care, transportation, health care, taxes, and other necessities for a single adult in ...
Chamber of Commerce, Repository and Ideastream to host Canton mayoral debate
22 Sep 2023 at 2:34am
The , Canton Regional Chamber of Commerce and IdeaStream Public Media will host The Future of Canton: 2023 Mayoral Debate on Oct. 10.

Twitter Updates from Yachats Chamber of Commerce, Visitors Center
More Yachats, Oregon Visitor Information at the Yachats Virtual Tour, Map and the Upper Lane County Virtual Tour
See Yachats, Oregon News Updates: Local Yachats, Oregon News, Travel News