Photos of Yachats Chamber, Visitors Center, Central. Oregon Coast (and beach spots in the Yachats area)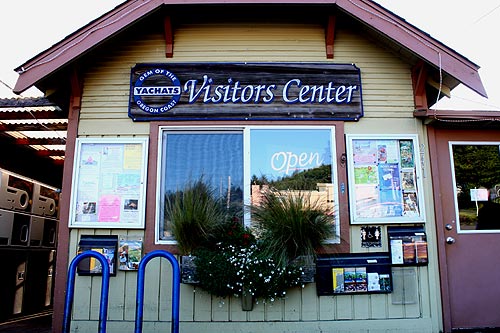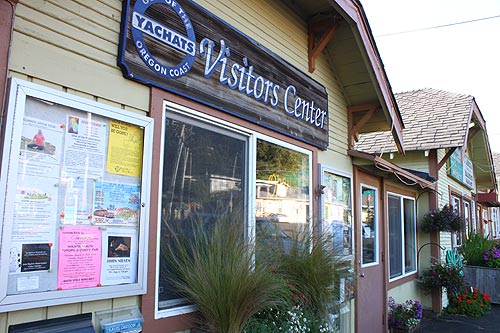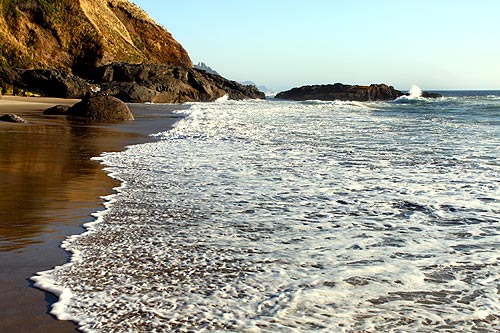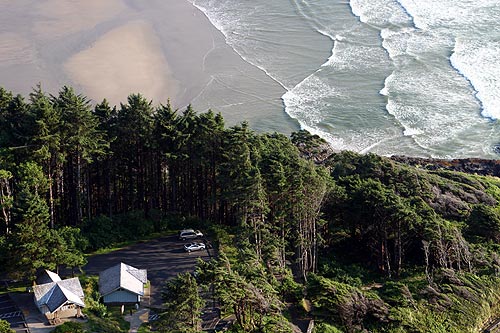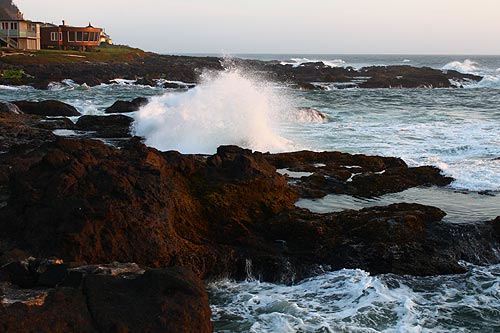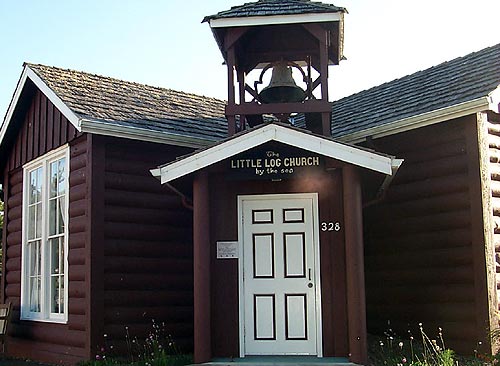 Yachats Visitors Center, Central. Oregon Coast and Yachats Chamber of Commerce - visitor news, events, updates from the center.
You will find the Yachats Visitor Center at 241 Hwy. 101 (downtown between W 2nd & W 3rd), 547-3530, 800-929-0477. See the full website at Yachats.org and GoYachats.com.
At the Visitor Center in downtown Yachats, there are hordes of brochures and bundles of visitor information for the area. Some are available after business hours but most materials will be found online or inside the center. Visitor information includes Yachats attractions, beaches, Yachats dining and restaurants, and Yachats lodgings and vacation rentals.
Transportation possibilities to and from Yachats include Caravan Airport Transportation, 541-994-9645 (coast), 503-288-5108 (Portland); Yaquina Cab (24 hours), 541-265-9552 in Newport, and at Newport's Enterprise Auto Rental, 1-800-325-8007 (Reservations). Bus transportation includes Newport's Valley Retriever Bus Line, 541-265-2253; and Greyhound Bus Lines, 1-800-231-2222.
News from and about Yachats Chamber of Commerce, Visitors Center
Small Oregon town reels after City Council rep dies fighting off burglar
7 Dec 2020 at 4:32am
His involvement in Waldport's civic life also included raising money for community groups and being a member of the chamber of commerce, Yachats News reported. Get all the stories you need-to-know ...
Central Oregon Coast Driving Tour
9 Nov 2017 at 8:20pm
Cascade Head to Bandon on U.S. 101: 160 miles (257 kilometers); 6 hours; all year. The northern portion of this section of the Pacific Coast Scenic Byway is a vintage Oregon coast blend of ...

Twitter Updates from Yachats Chamber of Commerce, Visitors Center
More Yachats, Oregon Visitor Information at the Yachats Virtual Tour, Map and the Upper Lane County Virtual Tour
See Yachats, Oregon News Updates: Local Yachats, Oregon News, Travel News