Photos of Cannon Beach History Center and Museum - N. Oregon Coast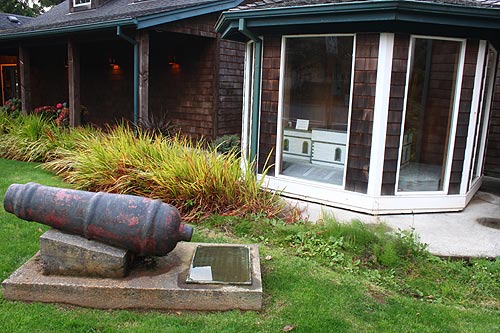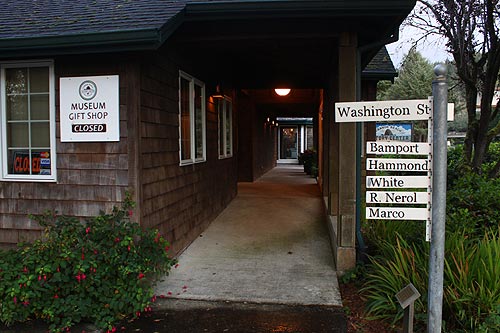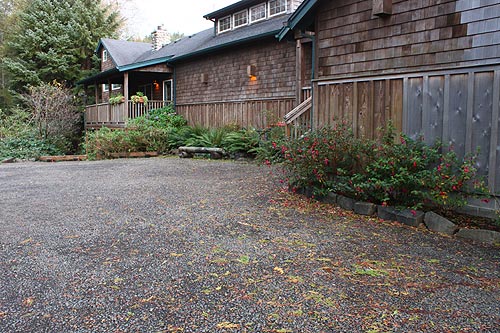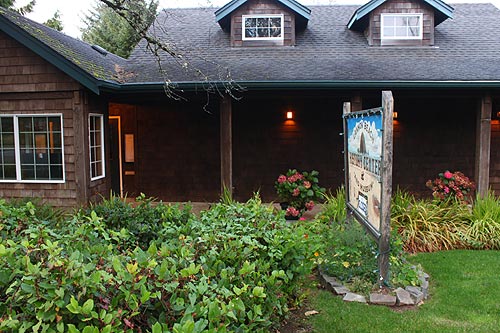 More Cannon Beach, Oregon Visitor Information at the Cannon Beach, Arch Cape, Oregon Virtual Tour, Map
History Center and Museum, N. Oregon Coast - About the center, exhibits, history events, lectures, updates and news
Find the Cannon Beach History Center & Museum at the Corner of Sunset & Spruce, Cannon Beach, Oregon. cbhistory.org. 503.436.9301.
For more travel and visitor information about Cannon Beach before you head out, including much about attractions and beaches, see the Cannon Beach, Oregon Virtual Tour, Map, and the Cannon Beach, Oregon Coast Complete Guide: List of Every Beach Access.
News from Cannon Beach History Center and Museum
Cannon Beach History Center & Museum
30 Aug 2018 at 4:17am
The Cannon Beach History Center & Museum is a cozy museum located in one of the Pacific Northwest?s most beautiful destinations, Cannon Beach. This small Oregon town was featured in National ...
Offices close for Presidents Day
14 Feb 2020 at 4:22pm
Astoria, Jewell, Knappa, Warrenton/Hammond and Seaside (including Cannon Beach and Gearhart ... The Astoria Aquatic Center is open. The Clatsop County Heritage Museum is closed.
Oregon Field Notes, August 1991
4 Feb 2010 at 7:04pm
The State Historical Society and its museum and bookshop have moved up to Portland to be pro-active with a lot of outreach. The Society has an excellent bookstore of works from Oregon and the West.
In One Ear: A long and winding road
15 Jan 2020 at 4:23pm
An interesting local history tidbit was found perusing the Cannon Beach History Center and Museum Facebook page, and the accompanying photo (shown) had this caption: "Undated photo of travelers on ...
5 must-see attractions that make life at the Crystal Coast unique
30 Jan 2020 at 6:43am
Whether you're looking to explore nature's beauty up close, or if you want to learn more about the local wildlife or the state's coastal history ... a museum-quality coastal education center ...
Travel: Peel back the centuries in St. Augustine, America?s oldest city
21 Feb 2020 at 8:30am
We watched as costumed reenactors marched up to the top gun deck and loaded and fired a cannon ... Military Hospital Museum and the Colonial Quarter, a living history museum with costumed ...
?Love in the Afternoon? concert among this week?s arts and entertainment even...
5 Feb 2020 at 4:02am
Bolinas Museum: 48 Wharf Road, Bolinas; 415-868-0330; bolinasmuseum.org. Through Aug. 16: ?Bolinas & Stinson Beach ... Tomales Regional History Center: 26701 Highway 1, Tomales; 707-878-9443 ...

More Updates about Cannon Beach, Oregon History
Cutting Edge Archaeology Subject of N. Oregon Coast Event
Each year the Cannon Beach History Center and Museum partners with the Archaeological Institute of America. Cannon Beach events
Cannon Beach History Event: Buffalo Soldier Connection to Oregon Coast
A talk on an early African-American trailblazer and his connections to the north Oregon coast. Cannon Beach events