Photos of Cannon Beach History Center and Museum - N. Oregon Coast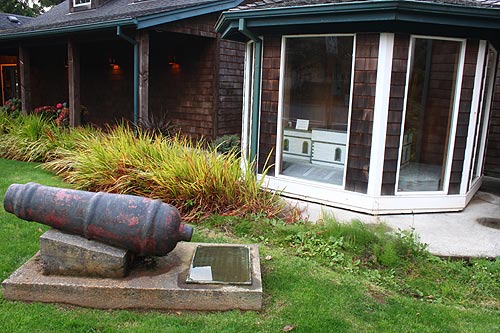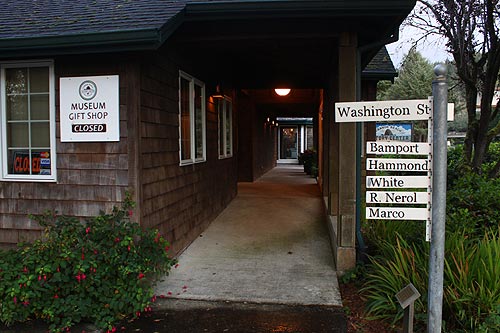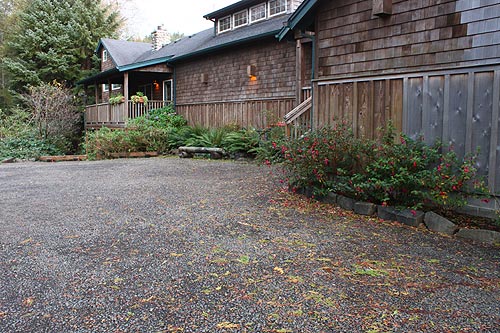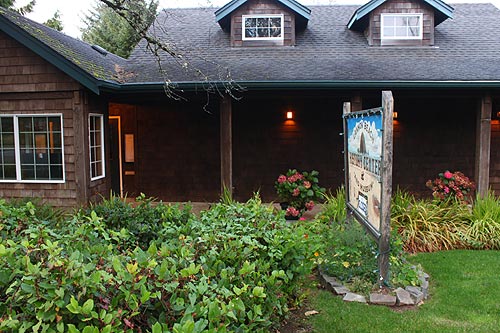 More Cannon Beach, Oregon Visitor Information at the Cannon Beach, Arch Cape, Oregon Virtual Tour, Map
History Center and Museum, N. Oregon Coast - About the center, exhibits, history events, lectures, updates and news
Find the Cannon Beach History Center & Museum at the Corner of Sunset & Spruce, Cannon Beach, Oregon. cbhistory.org. 503.436.9301.
For more travel and visitor information about Cannon Beach before you head out, including much about attractions and beaches, see the Cannon Beach, Oregon Virtual Tour, Map, and the Cannon Beach, Oregon Coast Complete Guide: List of Every Beach Access.
News from Cannon Beach History Center and Museum
History Center and museum events in Cannon Beach
7 Dec 2017 at 7:18am
On Saturday, Dec. 23, the Cannon Beach History Center and Museum will be open 11 a.m. to 5 p.m. for arts and crafts, face painting, story time for kids and adults and host a hot chocolate bar. The event is free and open to all. Join Jennifer Sasser at the ...
USS Shark opens portal to the past
16 Aug 2008 at 9:42pm
and artifacts attributed to the wreck can be seen at nearby Oregon locations such as the Cannon Beach History Center, the Columbia River Maritime Museum and Nehalem Bay State Park. Tracing the Shark's path might begin with this question: What was a U.S ...
These 10 shipwrecks can captivate the attention of explorers keen to navigate...
17 May 2017 at 10:01pm
Here is a sampling, from north to south: Columbia River Maritime Museum: 1792 Marine Drive, Astoria; 503-325-2323 Cannon Beach History Center Museum: 1387 Spruce St., Cannon Beach; 503-436-9301 Nehalem Valley Historical Society: 225 Laneda Ave.,
A northwest passage to Oregon: Portland and its beautiful surrounding area
3 Jan 2018 at 7:15am
We sought a vacation that combined exploring a new urban center with opportunities to hike and encounter ... In contrast, quieter Cannon Beach, 10 miles to the south, has boutique hotels, fine shops, art galleries, and great restaurants ? probably ...
Marker remembers the USS Shark
18 Jun 2018 at 6:41am
But it met its match in Oregon with the mighty Columbia River. ?Everything that ship did is so mind-boggling,? Elaine Trucke, director of the Cannon Beach History Center and Museum, said. ?It went all over the globe, then it thought it could do the ...
Un-Cruise Adventures? Columbia and Snake River Cruises Uncork More Wine and H...
8 Feb 2016 at 2:05am
An updated itinerary highlighting the area?s history and additional ... include Hanford Reach Interpretive Center, Multnomah Falls, Maryhill Museum, Hood River, Walla Walla, Palouse Falls State Park and Cannon Beach. Rates begin at $3,695 per person ...
Scandinavia, Estonia and Russia in the Autumn
12 May 2001 at 9:59am
Feldman will lecture on Chinese history, culture and current ... Columbia Gorge Discovery Center; Mt. St. Helens; a trip to Lewis and Clark's Ft. Clatsop; and a drive along the Oregon coast to Cannon Beach. Cost: $2,754 per person, double occupancy ...

More Updates about Cannon Beach, Oregon History
N. Oregon Coast Concerts Include America's Got Talent Singer
Cannon Beach History Center and Museum pull together two gigs of an interesting nature
N. Oregon Coast's Cottage and Garden Tour Tickets on Sale Soo
Cannon Beach History Center Museum will be opening the doors to over ten homes on the north Oregon coast. Cannon Beach events