Photos of Cannon Beach History Center and Museum - N. Oregon Coast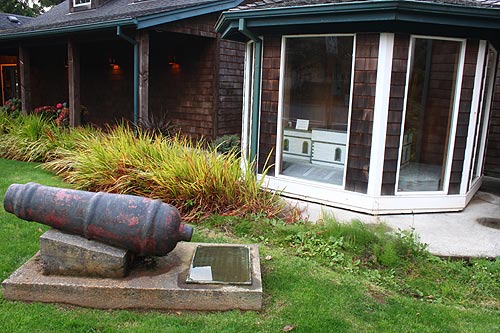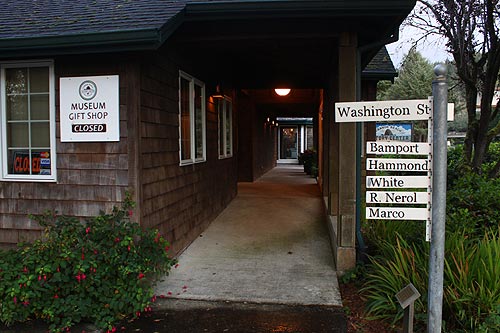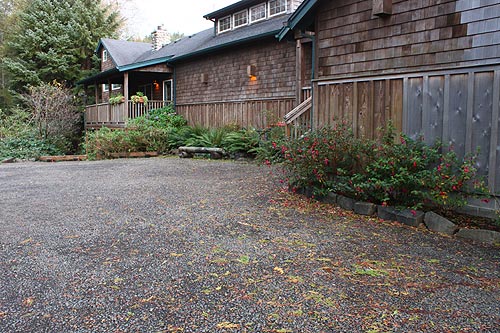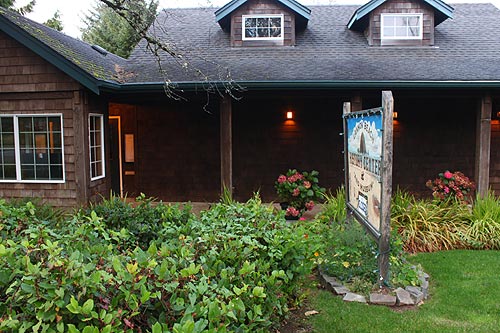 More Cannon Beach, Oregon Visitor Information at the Cannon Beach, Arch Cape, Oregon Virtual Tour, Map
History Center and Museum, N. Oregon Coast - About the center, exhibits, history events, lectures, updates and news
Find the Cannon Beach History Center & Museum at the Corner of Sunset & Spruce, Cannon Beach, Oregon. cbhistory.org. 503.436.9301.
For more travel and visitor information about Cannon Beach before you head out, including much about attractions and beaches, see the Cannon Beach, Oregon Virtual Tour, Map, and the Cannon Beach, Oregon Coast Complete Guide: List of Every Beach Access.
News from Cannon Beach History Center and Museum
History Center and museum events in Cannon Beach
7 Dec 2017 at 3:30am
On Saturday, Dec. 23, the Cannon Beach History Center and Museum will be open 11 a.m. to 5 p.m. for arts and crafts, face painting, story time for kids and adults and host a hot chocolate bar. The eve...
Cannon Beach?s iron namesake returns home
29 Jun 2016 at 6:02am
The Daily Astorian reports that the iron cannon will be included in a permanent exhibit at the Cannon Beach History Center and Museum. It is expected to be set up by mid-summer. The coastal town was n...
The Most Family-Friendly Destinations in the U.S.
15 Aug 2018 at 10:01am
On the educational side, there's Griffith Observatory, the Natural History ... Center, Nashville Zoo, and the Andrew Jackson Hermitage. Above, a wall of albums at the Johnny Cash Museum. Stroll or rol...
Un-Cruise Adventures? Columbia and Snake River Cruises Uncork More Wine and H...
8 Feb 2016 at 2:05am
An updated itinerary highlighting the area?s history and additional ... include Hanford Reach Interpretive Center, Multnomah Falls, Maryhill Museum, Hood River, Walla Walla, Palouse Falls State Park a...
Scandinavia, Estonia and Russia in the Autumn
12 May 2001 at 9:59am
Feldman will lecture on Chinese history, culture and current ... Columbia Gorge Discovery Center; Mt. St. Helens; a trip to Lewis and Clark's Ft. Clatsop; and a drive along the Oregon coast to Cannon ...
A guide to historic sites, history museums in the Wilmington area
17 May 2018 at 6:00pm
Most of the earthworks have been lost to coastal erosion, but Shepherd's Battery, with its replica 32-pounder cannon ... History Center: Operated by the Federal Point Historic Preservation Society, th...
Gorsuch duo creates fun, meaning with fabric, art at exhibit
9 Aug 2018 at 2:44am
Her latest exhibit, which also includes paintings by her husband, Richard Gorsuch, is at the Cannon Beach History Center & Museum through September. ?I got a little taste of it and realized I really l...

More Updates about Cannon Beach, Oregon History
N. Oregon Coast Concerts Include America's Got Talent Singer
Cannon Beach History Center and Museum pull together two gigs of an interesting nature
N. Oregon Coast's Cottage and Garden Tour Tickets on Sale Soo
Cannon Beach History Center Museum will be opening the doors to over ten homes on the north Oregon coast. Cannon Beach events