Photos of Yachats Chamber, Visitors Center, Central. Oregon Coast (and beach spots in the Yachats area)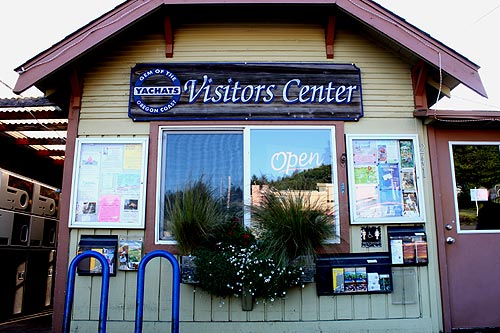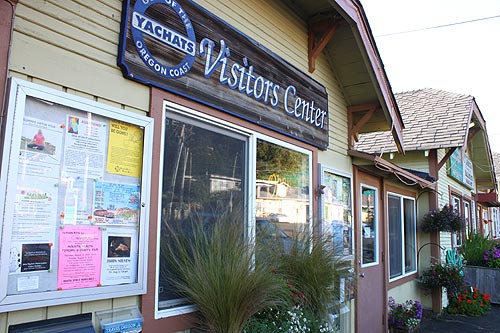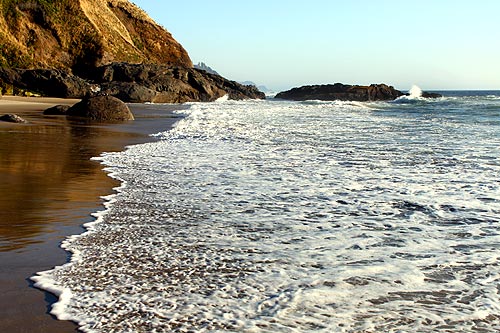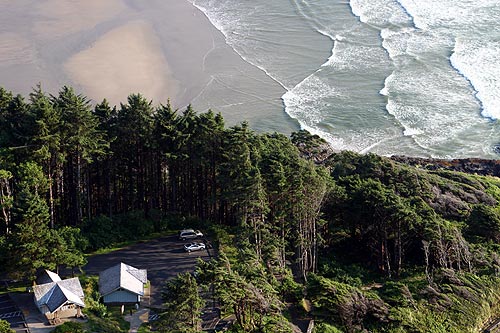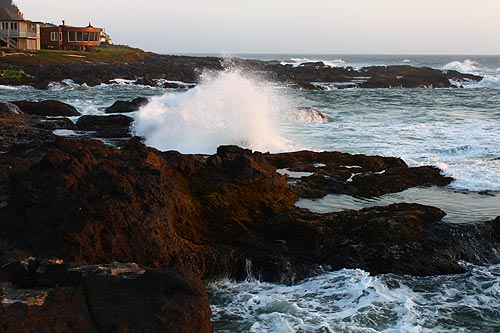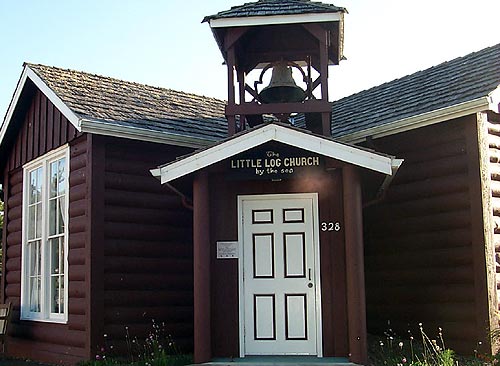 Yachats Visitors Center, Central. Oregon Coast and Yachats Chamber of Commerce - visitor news, events, updates from the center.
You will find the Yachats Visitor Center at 241 Hwy. 101 (downtown between W 2nd & W 3rd), 547-3530, 800-929-0477. See the full website at Yachats.org and GoYachats.com.
At the Visitor Center in downtown Yachats, there are hordes of brochures and bundles of visitor information for the area. Some are available after business hours but most materials will be found online or inside the center. Visitor information includes Yachats attractions, beaches, Yachats dining and restaurants, and Yachats lodgings and vacation rentals.
Transportation possibilities to and from Yachats include Caravan Airport Transportation, 541-994-9645 (coast), 503-288-5108 (Portland); Yaquina Cab (24 hours), 541-265-9552 in Newport, and at Newport's Enterprise Auto Rental, 1-800-325-8007 (Reservations). Bus transportation includes Newport's Valley Retriever Bus Line, 541-265-2253; and Greyhound Bus Lines, 1-800-231-2222.
News from and about Yachats Chamber of Commerce, Visitors Center
Yachats Chamber: This Holiday Season Shop LOCAL local!
16 Nov 2013 at 8:00am
Yachats will be glowing with holiday events sponsored by local merchants, the Greater Yachats Chamber of Commerce and GoYachats. For the third year, the popular holiday shoppers raffle offers an extra incentive to ?Shop Local? and ?Shop Yachats.?
Yachats Area Chamber of Commerce
29 Jun 2017 at 9:25pm
Yachats Area Chamber of Commerce is located at the address 241 Highway 101 in Florence, Oregon 97439. They can be contacted via phone at (541) 547-3530 for pricing, hours and directions. For more information contact Beverly Wilson, Executive Director For ...
Central Coast Summer: July in Florence, Yachats
12 Jun 2012 at 10:00am
Yachats La De Da Parade and fireworks. Fun, whimsical, low-tech La De Da Parade at noon sponsored by the Yachats Area Chamber of Commerce. Great food, entertainment and music all afternoon and evening about town. Spectacular fireworks at sundown over the ...

Twitter Updates from Yachats Chamber of Commerce, Visitors Center
More Yachats, Oregon Visitor Information at the Yachats Virtual Tour, Map and the Upper Lane County Virtual Tour
See Yachats, Oregon News Updates: Local Yachats, Oregon News, Travel News