Photos of Yachats Chamber, Visitors Center, Central. Oregon Coast (and beach spots in the Yachats area)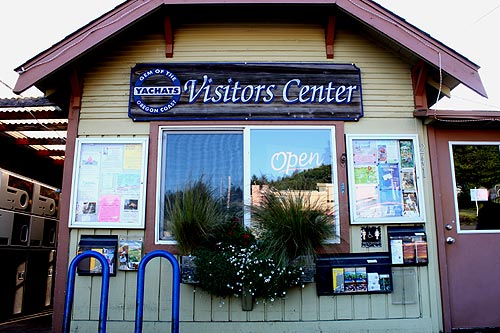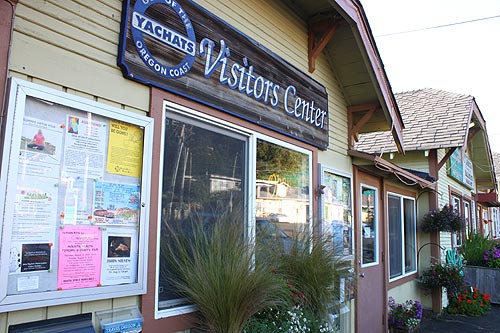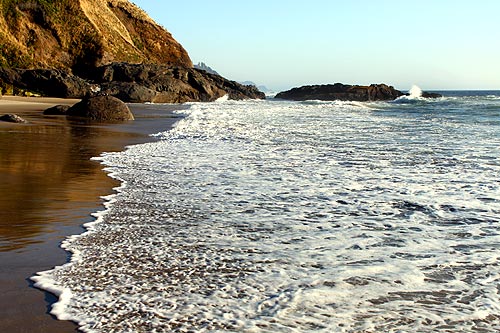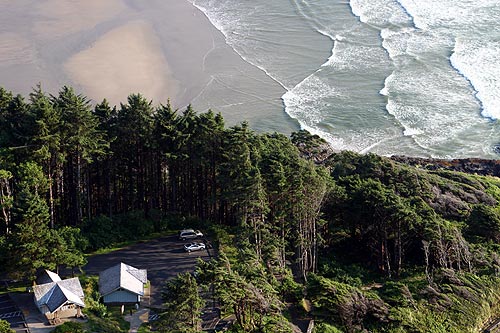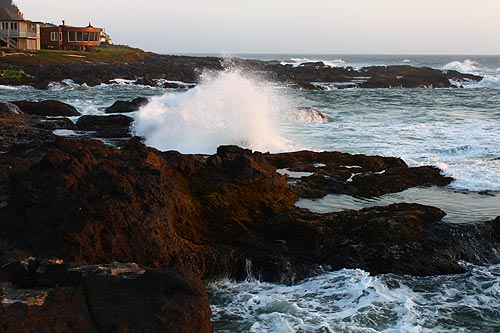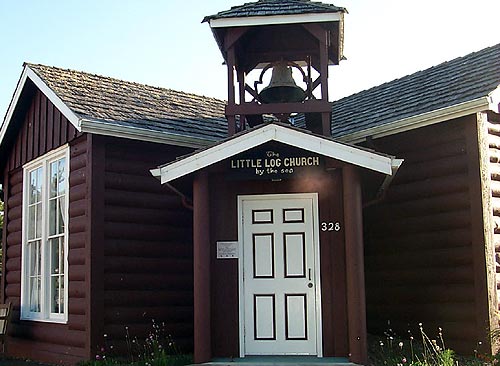 Yachats Visitors Center, Central. Oregon Coast and Yachats Chamber of Commerce - visitor news, events, updates from the center.
You will find the Yachats Visitor Center at 241 Hwy. 101 (downtown between W 2nd & W 3rd), 547-3530, 800-929-0477. See the full website at Yachats.org and GoYachats.com.
At the Visitor Center in downtown Yachats, there are hordes of brochures and bundles of visitor information for the area. Some are available after business hours but most materials will be found online or inside the center. Visitor information includes Yachats attractions, beaches, Yachats dining and restaurants, and Yachats lodgings and vacation rentals.
Transportation possibilities to and from Yachats include Caravan Airport Transportation, 541-994-9645 (coast), 503-288-5108 (Portland); Yaquina Cab (24 hours), 541-265-9552 in Newport, and at Newport's Enterprise Auto Rental, 1-800-325-8007 (Reservations). Bus transportation includes Newport's Valley Retriever Bus Line, 541-265-2253; and Greyhound Bus Lines, 1-800-231-2222.
News from and about Yachats Chamber of Commerce, Visitors Center
Events and learning
19 Oct 2017 at 5:22pm
The festival is produced by the Yachats Area Chamber of Commerce in coordination with local businesses and nonprofits, mycologists and mycological societies and the Cape Perpetua Scenic Area. Dignity: Tribes in Transition ? 11 a.m. to 5 p.m., Museum of ...
Altrusa cooks up Oktoberfest fun
9 Oct 2017 at 9:02am
Items up for bid includes a two-night stay at the Round Rock House in Yachats. Connie Ferranti ... be purchased from any member of Hermiston Altrusa or the Hermiston Chamber of Commerce, 415 S. Highway 395. For more information, visit www.facebook.com ...
Local event missing local fish
3 Jul 2006 at 10:00am
"They go down to California to get them. I hate to say it, but they do," said Betty Dunn, a volunteer with the Yachats Chamber of Commerce. Lions Club member Eric Clark, 41, owner of Clark's Market, remembered plenty of smelt when he first moved to town 30 ...

Twitter Updates from Yachats Chamber of Commerce, Visitors Center
More Yachats, Oregon Visitor Information at the Yachats Virtual Tour, Map and the Upper Lane County Virtual Tour
See Yachats, Oregon News Updates: Local Yachats, Oregon News, Travel News