Photos of Yachats Chamber, Visitors Center, Central. Oregon Coast (and beach spots in the Yachats area)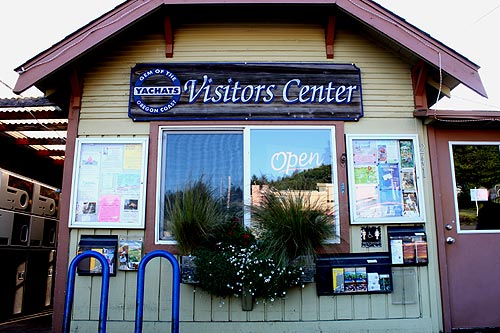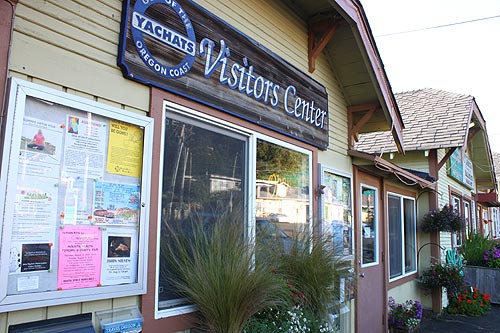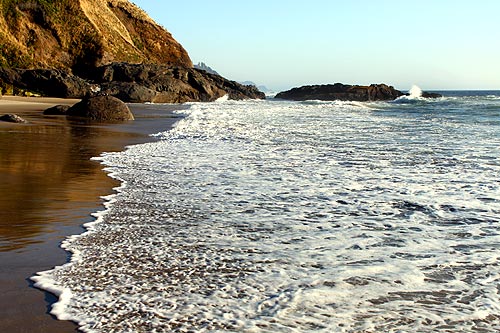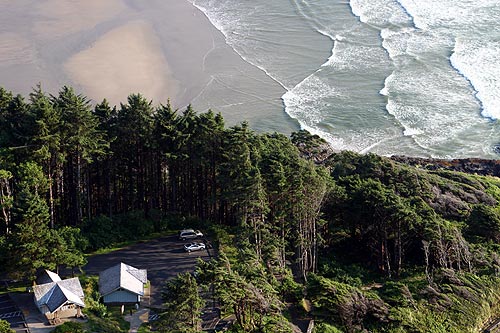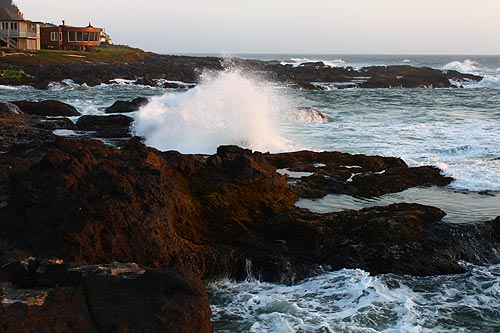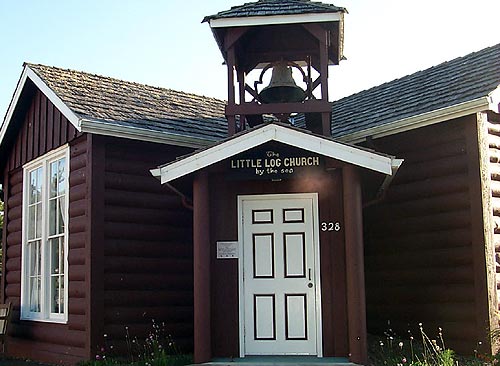 Yachats Visitors Center, Central. Oregon Coast and Yachats Chamber of Commerce - visitor news, events, updates from the center.
You will find the Yachats Visitor Center at 241 Hwy. 101 (downtown between W 2nd & W 3rd), 547-3530, 800-929-0477. See the full website at Yachats.org and GoYachats.com.
At the Visitor Center in downtown Yachats, there are hordes of brochures and bundles of visitor information for the area. Some are available after business hours but most materials will be found online or inside the center. Visitor information includes Yachats attractions, beaches, Yachats dining and restaurants, and Yachats lodgings and vacation rentals.
Transportation possibilities to and from Yachats include Caravan Airport Transportation, 541-994-9645 (coast), 503-288-5108 (Portland); Yaquina Cab (24 hours), 541-265-9552 in Newport, and at Newport's Enterprise Auto Rental, 1-800-325-8007 (Reservations). Bus transportation includes Newport's Valley Retriever Bus Line, 541-265-2253; and Greyhound Bus Lines, 1-800-231-2222.
News from and about Yachats Chamber of Commerce, Visitors Center
Agate windows, decorative ideas: Yachats Agate Festival
15 Jan 2015 at 7:47am
More information is at Yachats Agate Festival, the Yachats Area Chamber of Commerce and the Yachats Visitor Center at 800-929-0477.
Go Yachats marketing director named
16 Nov 2009 at 9:00am
Scharf says she plans to work closely with the Yachats Chamber of Commerce and sees Go Yachats as enhancing the chamber's website rather than competing with it. "The chamber is really a site you go to because you're thinking of going to Yachats.
Agate Festival Rocks Central Oregon Coast This Weekend
15 Jan 2013 at 4:09am
This second ever Agate Festival is meant to be a family-fun and hands-on event. For more information, including where to stay in Yachats, you may contact the sponsors, the Yachats Area Chamber of Commerce at 800-929-0477 or visit yachats.org or goyachats ...

Twitter Updates from Yachats Chamber of Commerce, Visitors Center
More Updates from the Yachats Chamber and GoYachats via FB
Shared Fan Post of the Week!
by GoYACHATS
3 May 2015 at 3:17pm
Shared Fan Post of the Week!


Photos of GoYACHATS
Love the ocean!?
(no title)
by GoYACHATS
3 May 2015 at 10:57am

Timeline Photos
Close up of the moon over Yachats.
Welcome Eugene Foodies this weekend! Bon Appetite!
by GoYACHATS
1 May 2015 at 10:10am
Welcome Eugene Foodies this weekend! Bon Appetite!
Happening now just south of Yachats!
by GoYACHATS
30 Apr 2015 at 10:42am
Happening now just south of Yachats!


Timeline Photos
Sunshine, Beach and a friend to take you there in Florence Another beautiful photo by Tim LaBarge

More Yachats, Oregon Visitor Information at the Yachats Virtual Tour, Map and the Upper Lane County Virtual Tour
See Yachats, Oregon News Updates: Local Yachats, Oregon News, Travel News