Photos of Yachats Chamber, Visitors Center, Central. Oregon Coast (and beach spots in the Yachats area)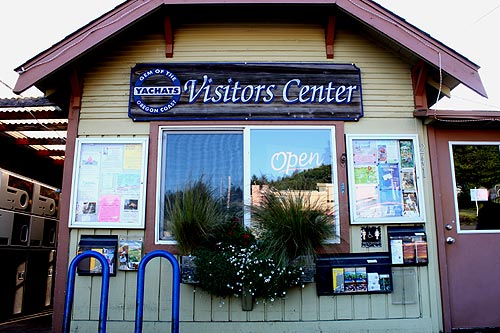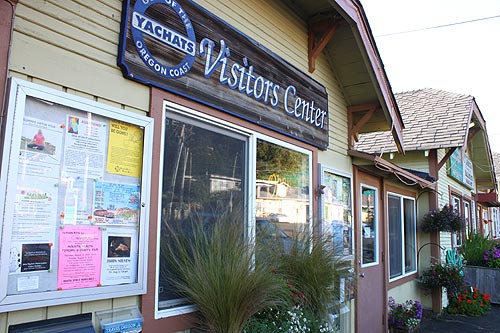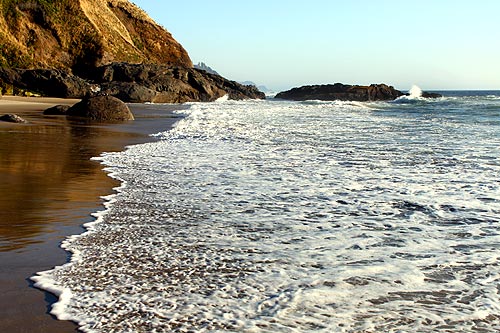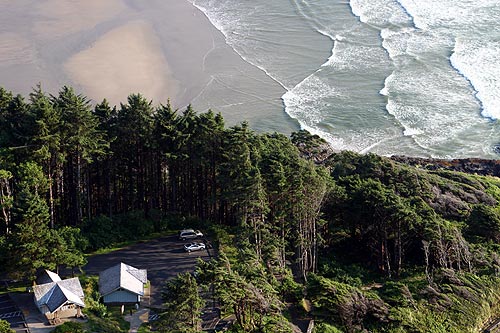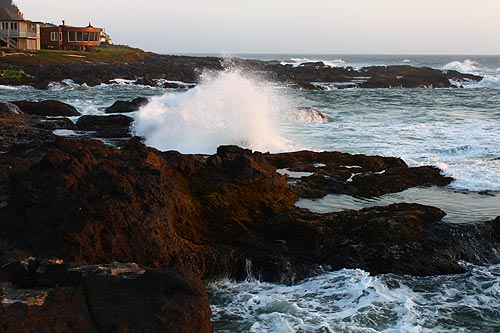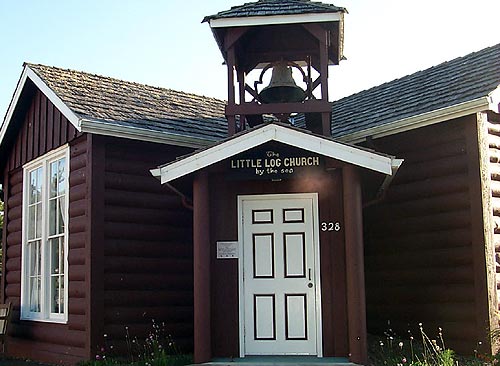 Yachats Visitors Center, Central. Oregon Coast and Yachats Chamber of Commerce - visitor news, events, updates from the center.
You will find the Yachats Visitor Center at 241 Hwy. 101 (downtown between W 2nd & W 3rd), 547-3530, 800-929-0477. See the full website at Yachats.org and GoYachats.com.
At the Visitor Center in downtown Yachats, there are hordes of brochures and bundles of visitor information for the area. Some are available after business hours but most materials will be found online or inside the center. Visitor information includes Yachats attractions, beaches, Yachats dining and restaurants, and Yachats lodgings and vacation rentals.
Transportation possibilities to and from Yachats include Caravan Airport Transportation, 541-994-9645 (coast), 503-288-5108 (Portland); Yaquina Cab (24 hours), 541-265-9552 in Newport, and at Newport's Enterprise Auto Rental, 1-800-325-8007 (Reservations). Bus transportation includes Newport's Valley Retriever Bus Line, 541-265-2253; and Greyhound Bus Lines, 1-800-231-2222.
News from and about Yachats Chamber of Commerce, Visitors Center
Yachats Chamber of Commerce is awarded visitor center contract
17 Jan 2013 at 2:18pm
YACHATS ? The Yachats Chamber of Commerce will continue to run the Yachats Visitor Center after the city council last week awarded a $54,695 contract to the chamber, the only organization to submit a bid. For the complete article see the 01-18-2013 issue.
Central Coast Summer: July in Florence, Yachats
12 Jun 2012 at 6:00pm
Yachats Commons. W. Fourth & Hwy 101. Yachats, Oregon. 541-547-3205. July 4. Yachats La De Da Parade and fireworks. Fun, whimsical, low-tech La De Da Parade at noon sponsored by the Yachats Area Chamber of Commerce. Great food, entertainment and music all ...
Local event missing local fish
3 Jul 2006 at 10:00am
"They go down to California to get them. I hate to say it, but they do," said Betty Dunn, a volunteer with the Yachats Chamber of Commerce. Lions Club member Eric Clark, 41, owner of Clark's Market, remembered plenty of smelt when he first moved to town 30 ...

Twitter Updates from Yachats Chamber of Commerce, Visitors Center
More Updates from the Yachats Chamber and GoYachats via FB
(no title)
by GoYACHATS
21 Dec 2014 at 9:21am

Timeline Photos
Yachats this morning at 7:30 a.m.
Hwy. 101 CLOSED at MP 177, near Heceta Lighthouse. Please plan for alternate ...
by GoYACHATS
21 Dec 2014 at 9:20am
Hwy. 101 CLOSED at MP 177, near Heceta Lighthouse. Please plan for alternate route.

https://fbcdn-profile-a.akamaihd.net/hprofile-ak-xpa1/v/t1.0-1/p100x100/10849979_972899056072348_7093361825918184732_n.jpg?oh=7293b6a4881688e421cba49483cf339a&oe=5501AEA7&__gda__=1430592794_a126db347b6954a8800ef75ab6260a44

Silver Surf

We have been able to contact some by phone and others are probably already on the road. Please know there has been a landslide and HWY 101 is closed between Yachats and Florence. IT WILL NOT BE CLEAR TODAY, and as of this morning the opening is unknown. Please make travel arrangements accordingly.
Please be mindful of travel this weekend.
by GoYACHATS
20 Dec 2014 at 7:46pm
Please be mindful of travel this weekend.


Landslide damages barrier, Hwy 101 closed at Heceta Head
www.katu.com
A landslide closed Highway 101 just north of Heceta Head Saturday after the slide ?compromised? a retaining barrier, the Oregon Department of Transportation said.
WOWS is right, Ken! Thanks for sharing John's photo!
by GoYACHATS
20 Dec 2014 at 9:20am
WOWS is right, Ken! Thanks for sharing John's photo!


Cover Photos


More Yachats, Oregon Visitor Information at the Yachats Virtual Tour, Map and the Upper Lane County Virtual Tour
See Yachats, Oregon News Updates: Local Yachats, Oregon News, Travel News