Rockaway Beach Sands, Twin Rocks at Night, Video

Rockaway Beach, Manzanita, Wheeler, Nehalem Bay Virtual Tour, Oregon Coast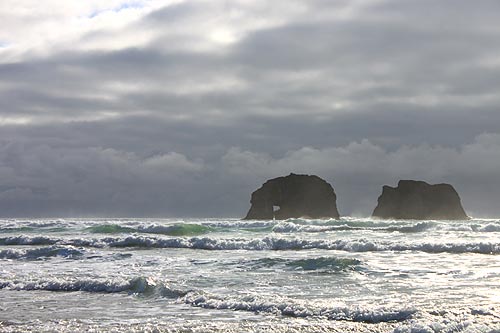 Twin Rocks as seen from the north, in a spot just a ways south of the main access in downtown Rockaway Beach.
Below, Rockaway Beach at night - a stunning image of stars streaking down the sky and Twin Rocks lit up by a combination of serious moonlight and streetlamps.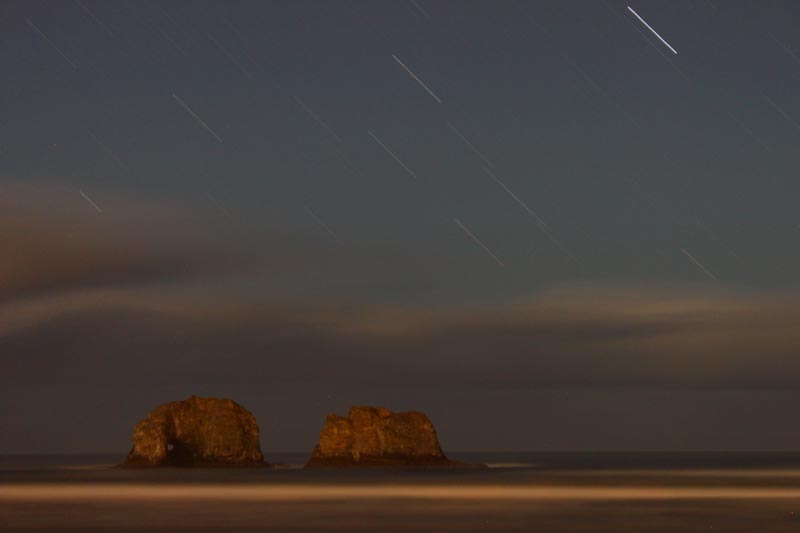 What isn't always known about photographing at night is that various light sources will cast different shades, thus creating some unusual, surreal colors on the waves. Especially at night, when light sources are extremely faint, the camera sees many wavelengths the human eye does not.
Another photographic trick: using a zoom lens on the stars while taking a long exposure increases the streaks, so they look like shooting stars. It's simply the movement of the stars above the Oregon coast.