Cannon Beach Downtown Doggy Moment

Virtual Tour of Cannon Beach, Oregon Coast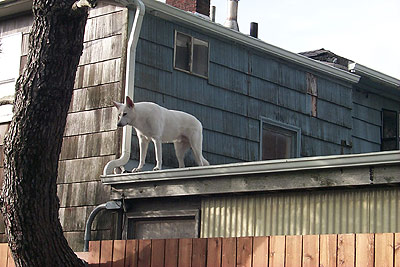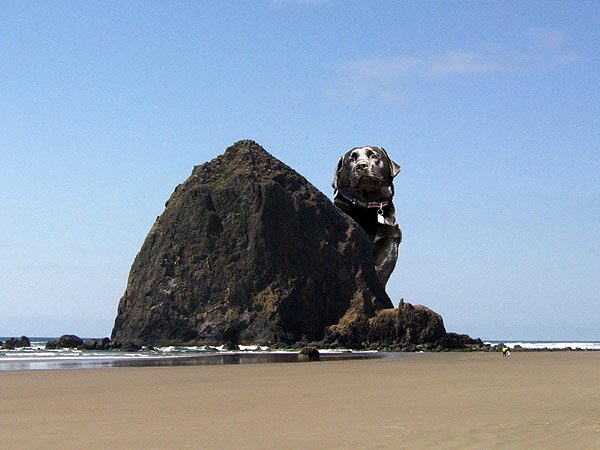 It's said that Cannon Beach may be the most dog friendly burgh on the coast.
Case in point: this silly pup made quite the stir on one summer's day, somehow making it onto the roof of some building to bark and make raucous at some critter in the trees.
A small crowd of tourists had gathered to stare and chuckle.
Then there's this classic bit of wacky photo manipulation at the bottom.