Oregon Coast Archives: Wild, Weird and Paranormal on the Coast
Published 03/10/2011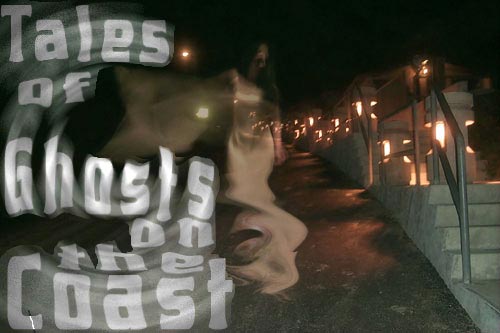 (Oregon Coast) – Some people collect figurines, trains, memorabilia items or even hubcaps. One member of Oregon Coast Beach Connection collects paranormal stories about the area.
One of the older articles in Oregon Coast Beach Connection's archives follow the adventures of such an activity, one that began in the late 80's with a particularly strange evening in Neskowin.
The discovery of weird scientific phenomena led to a further exploration of the fringes of the esoteric on the beaches, such as hearing about the legendary "glowing sands," which Oregon Coast Beach Connection's editor finally saw in the early 80's firsthand on a beach in Newport.
Interviewing scientists over the year about oddities and then more paranormal stories. It's amazing the things that come your way if people know you're interested in this sort of thing. This article then spirals down a wacky road that explores the possibilities of UFO's and ghosts in Astoria, a mammoth sea monster at Pacific City, spooks from a Spanish Galleon near Manzanita, and the ever-favorite, top secret Area 51-like base near Lincoln City.
Then, if you don't watch it, people start calling you a "ghost hunter," and the fun gets taken out of it just a bit.
We just collect ghost stories here. Or at least we used to. This shows how that initial stage of digging in the sand for the paranormal could be a real kick in the pants. Check out the article here or see below