Bouncing Around Battery Russell, Staircases and Entrance of the N. Oregon Coast Fortress

Astoria, Warrenton, Gearhart Virtual Tour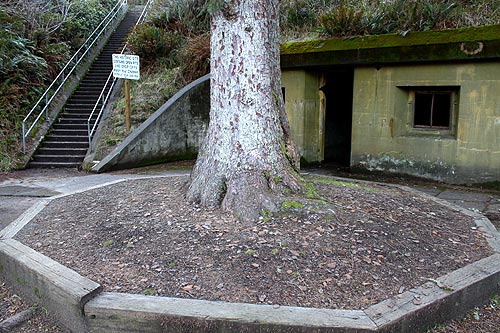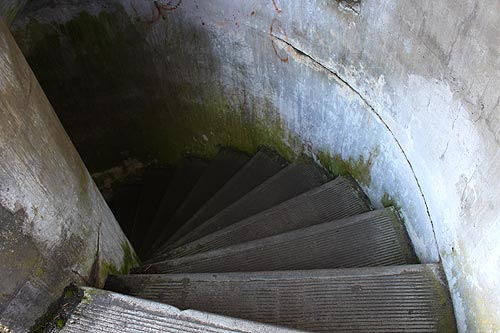 Inside the deep recesses of Fort Stevens' Battery Russell.
The entrance to Battery Russell is seen here, including the old guard house – now staring at out at eternity with hollow eyes. A sizable staircase takes you up to the fortress itself.
Once up there, other trippy little staircases abound. Some are spiral and lead in and out of concrete rooms you can only guess the purpose of.
Others, like the one below, are outside and would lead to different levels around the giant guns themselves.