Yachats Scenic Recreation Area

Yachats Virtual Tour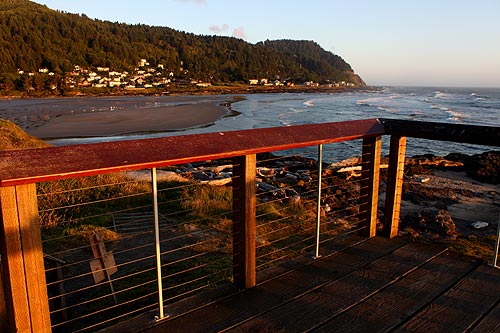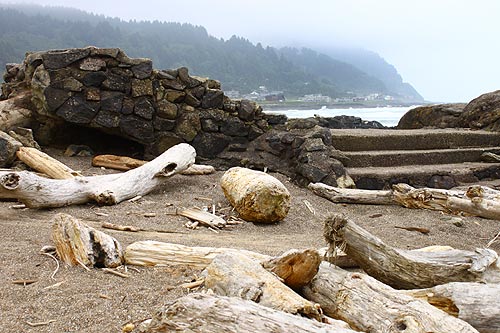 Up against the bay, at the mouth of the Yachats River, lies the paved parking lot and beach access of the Yachats Recreation Area. It features a set of steps built upon the black basalt that leads down to the raging surf.
It's easy to walk down to the beach or rocks from there. Even better: grab a bit of lunch to go and munch while the ocean flails and crashes in front of you.
The seagulls here have caught on to that and quickly swarm to beg for food. If you throw tidbits at them, they'll really come in droves and surround you in Hitchcockian fashion. You can actually tease them into hovering next to your car window if there's a lot of wind.
You are not supposed to feed seagulls - and here's why
More about this part of Yachats:
Structures of Small Oregon Coast Town Resemble Ancient Civilization If ever there was a place on the Oregon coast that got the imagination moving in a sci-fi direction, it would be Yachats
Geologic Wonders and Frights of Central Oregon Coast, Yachats Area About 50 million years ago there was (and still is) a kind of soft spot in the Earth's crust that allowed all sorts of enormous lava flows to erupt