Cape Lookout State Park Beaches: Wild, Wondrous Skies, Trees

Three Capes Loop Virtual Tour, Oregon Coast: Oceanside, Netarts, Tierra Del Mar, Pacific City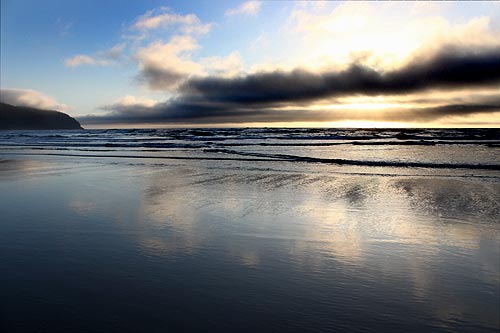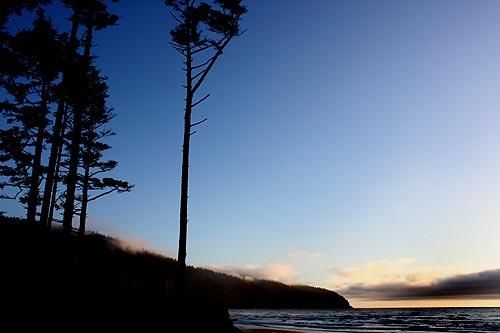 Something about Cape Lookout State Park seems especially conducive to stunning skies. Sunset along these soft, sandy beaches can fire up these clouds just offshore and at times create incredible reflections in the wet strand closer to the tideline.
Massive, soaring trees here at Cape Lookout– stripped bare from the middle downwards by constant winds and wild conditions – offer up impressive silhouettes during such sunset moments. Grand and stately in stature, these are monsters by most Oregon coast arboreal standards.
The beach goes on for about a quarter mile to the south, but several miles to the north, becoming less and less hospitable to the hiker as it thins out closer to the Netarts Spit, getting a bit dangerous.
More updates on Cape Lookout State Park below.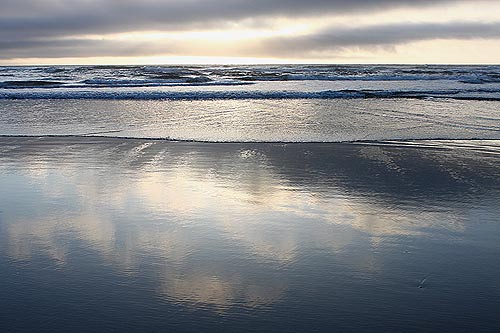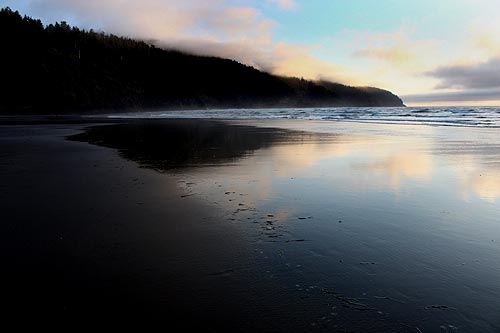 Rare, Ghostly Shipwreck Emerges Again on Oregon Coast
24 Feb 2017 at 9:45pm
Indeed, you can spot bedrock, ghost forests and all sorts of other oddities in places like Arch Cape and Hug Point near Cannon Beach, but the ancient tree stands (some 4,000 years old) are also visible around Seal Rock and just north of Newport.
Beachy Romance: Great Oregon Coast Makeout Spots
12 Feb 2017 at 9:21pm
The two best spots for the love bird-types are either on the extreme southern end, just around that outcropping (where you've actually entered Arch Cape), or inside that freaky cave where you're guaranteed to be quite alone. The Cove at Seaside.