Photos of Seaside, Oregon Visitor Bureau and Seaside Chamber of Commerce - N. Oregon Coast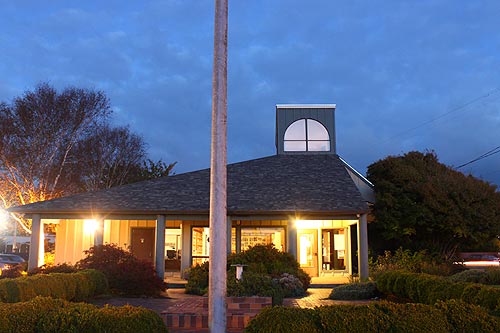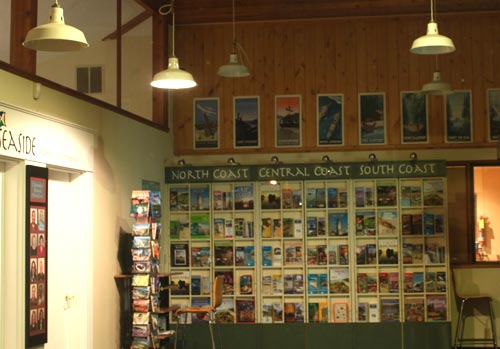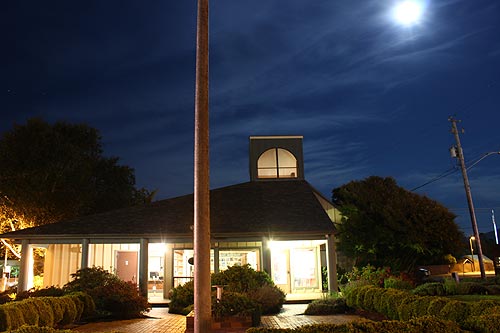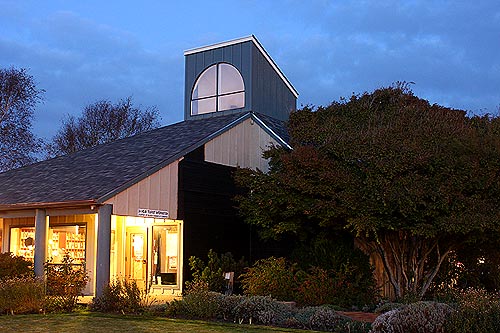 News from Seaside, Oregon Visitors Bureau and Chamber
N. Oregon Coast in May: Seaside, Cannon Beach Preview
3 Dec 2013 at 11:22pm
(Cannon Beach, Oregon) ? So much fun continues on the north Oregon coast in May, right up through Memorial Day Weekend. Those little towns of Seaside and Cannon Beach remain big on stuff to do in the last full month of spring. Every Friday. Mix and ...
Side Rail Visitor Guide production begins annual march towards a new year
4 Nov 2013 at 4:21pm
Each fall, the one constant to our work at the Seaside Visitors Bureau ? at least in my four Octobers in ... at home or travelers meandering their way down the coast or across Oregon looking for other places to visit. Our goal remains the same with ...
Most News Is Good News For Seaside Convention Center And Visitors Bureau
23 Apr 2013 at 10:00am
The visitors bureau adds content on ... Historical photos, provided by the Seaside Historical Museum, are posted every Wednesday, termed ?Wayback Wednesday.? A television and radio campaign, called ?Oregon?s North Coast,? is set to unveil next ...
Late Fall on Oregon Coast: Cannon Beach, Seaside November Preview
27 Oct 2013 at 11:28am
Maps for the walk are available at participating businesses, the Seaside Chamber and Seaside Visitors Bureau. 5-7 p.m. Seaside, Oregon. 503-738-6391. www.seasidechamber.com. Seaside Civic and Convention Center. 415 First Ave. Seaside, Oregon. 503-739-6042.
Oregon coast tourism buoyed by international visitors
16 Jul 2012 at 10:00am
"They loved it," said Jon Rahl, director of tourism marketing for the Seaside Visitors Bureau. "That being a pretty low ... says the bulk of the credit goes to Travel Oregon, the state tourism commission. "Travel Oregon is recognized as being ...
The Long Beach Peninsula Visitors Bureau Receives First Place in Regional Pri...
24 Oct 2013 at 9:50pm
The Long Beach Peninsula Visitors Bureau, Seaview, Washington ... is a trade association for printing and the graphic arts in Alaska, Hawaii, Idaho, Montana, Oregon and Washington. For more information about PPI Association and the awards, call Jules ...

Seaside Visitor Bureau and Seaside Chamber of Commerce . A central place to look up all the local information about this north Oregon coast hotspot while you're in town. The Seaside Visitors Bureau is lodged in the same building as the Seaside Chamber of Commerce. Visitor information is offered 24 hours a day in a lobby sheltered from the elements, offering brochures, guides and tons of printed material to help with your vacation plans. You can find literature and help with Seaside lodging and dining, restaurants in Seaside.
The Seaside Visitors Bureau is right on Highway 101, close to the start of the famed Broadway Avenue. A small garden out front adds to the color and welcoming warmth.
Restroom facilities are located next to the Seaside Visitors Bureau and the Seaside Chamber, allowing for less crowded conditions when the town gets to buzzing heavily. There's even a picnic table or two.
Link to Seaside Visitor Bureau Website. 7 North Roosevelt. Seaside, Oregon. Toll free: 888.306.2326 Phone: 503.738.3097.
Link to Seaside Chamber website. 7 N. Roosevelt (PO Box 7). Seaside, Oregon. 503 738 6391
For more travel and visitor information about Seaside before you head out, including much about attractions and beaches, see the Seaside, Oregon Virtual Tour, Map, and the Seaside, Oregon Coast Complete Guide: List of Every Beach Access.
Latest Visitor News, Updates from Seaside, Oregon
A Sampling of Wacky Oregon Coast Weather Photos
Seaside, Cannon Beach, Depoe Bay, Manzanita, Pacific City.
More Wacky Science from N. Oregon Coast and Seaside Aquarium
Weird new creatures, a couple bird rescues and even fame on a national TV show. Attractions
Thanksgiving Dining on Oregon Coast
What restaurants are open along the Oregon coast for Thanksgiving? Surprisingly, quite a few, even for the smaller villages. Yachats, Newport, Depoe Bay, Lincoln City, Rockaway, Manzanita, Cannon Beach, Seaside
Good Holiday Weather for Oregon, Coast - Snow Possible Later
Some nice Thanksgiving travel weather is in store for most of Oregon, including a somewhat sunny Oregon coast. Yachats, Newport, Depoe Bay, Lincoln City, Pacific City, Oceanside, Garibaldi, Rockaway, Manzanita, Cannon Beach, Seaside
Crazy Weather Coming to Oregon Coast, Portland, Valley
The towns of Astoria, Seaside, Cannon Beach, Manzanita, Rockaway Beach, Garibaldi, Tillamook, Oceanside, Pacific City, Lincoln City, Depoe Bay, Newport and Yachats
Oregon Coast Beach Safety Articles, Updates
Safety guides, warnings, advisories, debris, other issues to keep your travels happy. Yachats, Florence, Waldport, Depoe Bay, Newport, Lincoln City, Pacific City, Netarts, Oceanside, Tillamook Bay, Garibaldi, Rockaway Beach, Manzanita, Wheeler, Cannon Beach, Seaside, Warrenton, Astoria
Oregon Coast Frequently Asked Questions
Nature, beaches, wildlife, creatures, places to eat, places to stay, things to see and do. Yachats, Astoria, Seaside, Cannon Beach, Lincoln City, Newport, Depoe Bay, Pacific City, Oceanside, Manzanita, Rockaway Beach, Garibaldi
Latest Oregon Coast Lodging Deals, Contests, News
Lincoln City lodging, Seaside lodging and Depoe Bay lodging news
Strong Winds Make for Remarkable Oregon Coast Beach Finds
Wild jellyfish, tsunami debris in Gearhart, a dolphin near Cannon Beach, otter at Barview, birds at Seaside. Science. Weather. Seaside Aquarium
Huge, Stormy Waves This Weekend on Oregon Coast
The NWS is sending out a weather advisory about a sizable storm bringing really big waves to the area. Science. Yachats, Newport, Lincoln City, Pacific City, Oceanside, Garibaldi, Rockaway, Manzanita, Cannon Beach, Seaside, Astoria
Late Fall on Oregon Coast: Cannon Beach, Seaside November Preview
Holidays on the north Oregon coast begin at the end of November and they seriously light up these coastal towns. Cannon Beach events, Seaside events
Best of Oregon Coast Lodging for Whale Watching, Whale Watch Week
Find places to stay while seeing the whales at Seaside, Cannon Beach, Manzanita, Oceanside, Netarts, Tierra Del Mar, Pacific City, Lincoln City, Depoe Bay, Newport, Yachats, Florence
Latest on Solar Flare, Northern Lights Possibilities in Oregon, the Coast
Three coronal mass ejections over the course of the last few days have combined into one massive cloud on its way to Earth. Science. Yachats, Newport, Depoe Bay, Lincoln City, Pacific City, Oceanside, Garibaldi, Rockaway, Manzanita, Cannon Beach, Seaside, Astoria
N. Oregon Coast Sees Tsunami Debris, Hundreds of Pelicans
Combo of storms and then great weather made for some interesting finds with tsunami debris and a whole lotta pelicans. Seaside Aquarium. Science
Oregon Coast Beach Cleanups Continue This Weekend
SOLVE Beach and Riverside Cleanups have been rescheduled and the last chance to participate is coming up this Saturday, October 26. Warrenton, Seaside, Newport, Lincoln City, Manzanita, Florence, Pacific City, Depoe Bay

More Seaside, Oregon Visitor Information at the Seaside, Oregon Virtual Tour, Map