Photos of Seaside, Oregon Visitor Bureau and Seaside Chamber of Commerce - N. Oregon Coast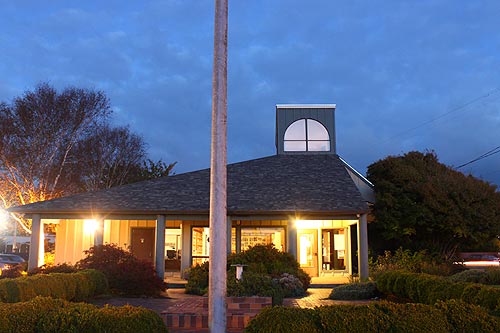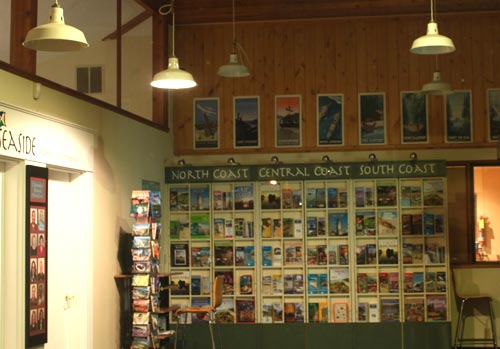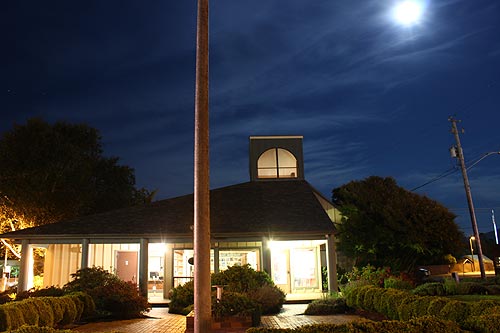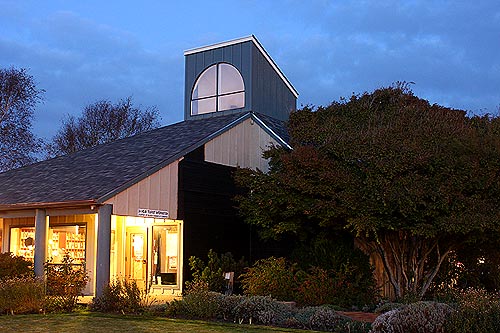 News from Seaside, Oregon Visitors Bureau and Chamber
Visitors bureau has best website
1 May 2016 at 9:30pm
The City of Seaside Visitors Bureau was presented with the Outstanding Oregon Website Award at the 2016 Oregon Governor?s on Tourism in Pendleton. The Visitors Bureau earned the award for seasideOR.com, its new website that debuted after a fall 2015 ...
Oregon coast tourism buoyed by international visitors
17 Jul 2012 at 6:33am
And visitors from Spain, Germany, Italy, China, Korea and Japan will see it in their native tongue. It's all part of an effort to reach out to the increasing number of international travelers who are visiting the Oregon coast. "We're seeing a lot more of a ...
Some Seaside hotels resist city's tsunami awareness initiative
19 Apr 2015 at 12:00pm
SEASIDE ... on the Oregon coast are resisting a new tsunami awareness initiative. The city of Seaside has given hotels key holders that contain warnings of a potential tsunami and evacuation instructions, in an effort to inform visitors about ...
Visitors Bureau to push Conference Center, group travel sales and Big Sur rec...
24 Aug 2017 at 4:38am
Seaside >> In the coming year, the Monterey County Convention and Visitors Bureau plans to focus on facilitating visitors ... Seasoned journalist Carly Mayberry has covered Hollywood to the Oregon coast and now covers Monterey and Pacific Grove.
Multiple phone scams targeting people in Portland metro area
2 May 2016 at 12:37am
The Portland Police Bureau said ... at www.courts.oregon.gov/OJD/OnlineServices/ePay/Pages/index.aspx. Oregon Judicial Department information can also be verified by calling 1-888-564-2828. To learn more about IRS scams, please visit http://www.irs.gov ...
Oregon coast comes alive with tourists as winter moves in
5 Jan 2002 at 8:00am
Now it's catching on with tourists, who are showing up on Oregon's beaches ... has increased winter tourism in Lincoln City as much as 35 percent, says Jennifer Sears, executive director Lincoln City Visitors and Convention Bureau. ''It's a big reason ...

Seaside Visitor Bureau and Seaside Chamber of Commerce . A central place to look up all the local information about this north Oregon coast hotspot while you're in town. The Seaside Visitors Bureau is lodged in the same building as the Seaside Chamber of Commerce. Visitor information is offered online, but during business hours the lobby offers brochures, guides and tons of printed material to help with your vacation plans. You can find literature and help with Seaside lodging and dining, restaurants in Seaside.
The Seaside Visitors Bureau is right on Highway 101, close to the start of the famed Broadway Avenue. A small garden out front adds to the color and welcoming warmth.
Restroom facilities are located next to the Seaside Visitors Bureau and the Seaside Chamber, allowing for less crowded conditions when the town gets to buzzing heavily. There's even a picnic table or two.
Link to Seaside Visitor Bureau Website. 7 North Roosevelt. Seaside, Oregon. Toll free: 888.306.2326 Phone: 503.738.3097.
Link to Seaside Chamber website. 7 N. Roosevelt (PO Box 7). Seaside, Oregon. 503 738 6391
For more travel and visitor information about Seaside before you head out, including much about attractions and beaches, see the Seaside, Oregon Virtual Tour, Map, and the Seaside, Oregon Coast Complete Guide: List of Every Beach Access.
Latest Visitor News, Updates from Seaside, Oregon
N. Oregon Coast's Inn at Seaside a Gleaming Mix of Past, Present, Future
A lodging filled with enticing facets and features beyond the fact it's in front of the convention center
Turkey the Rescued Turtle Passes Away at Oregon Coast Aquarium
The Olive Ridley turtle died Monday in Newport, after rescue by Seaside Aquarium in November
Oregon Coast History, Seaside Promenade Part II: From Lewis and Clark to Rock...
Where geology meets US history and rock history
Seaside Promenade History: Beginnings of an Oregon Coast Icon, Part I
One thing is for sure: the Promenade at Seaside actually began in the 1920s. Or did it?
N. Oregon Coast Biz Named Best Fan Favorite Destination
100 Best Fan Favorite Destinations in Oregon List for 2018 including several from the coast. Manzanita lodging, Seaside lodging, Cannon Beach lodging
December and January on N. Oregon Coast: Cannon Beach, Astoria, Seaside
Whales, music, holiday foods, history and some esoteric stuff of a lofty nature. Seaside events
Rescued Sea Turtle, Famed Otter at Oregon Coast Aquarium Die This Week
A longtime fixture and attraction dies as does one of the sea turtles it helped rescue recently. Seaside Aquarium, Newport
Japanese Fishing Boat Washes Up on N. Oregon Coast, near Cannon Beach
The 38-foot vessel came up on the beach on December 2. Seaside Aquarium
Second Sea Turtle Rescued from Oregon Coast Beaches
Seaside Aquarium snagged a juvenile green sea turtle off a beach along the Columbia River. Science
Bull Kelp and Their Holdfasts: Wacky World of Upside Down Forests on Oregon C...
A fact largely unknown to visitors is that there is a huge underwater forest just out of sight everywhere they go. Lincoln City, Seaside, Cannon Beach, Science, kids, Manzanita, Rockaway Beach, Newport, Yachats, Depoe Bay, Pacific City
8 Astounding, Unique Lodgings of Seaside - N. Oregon Coast
Extraordinary hotels, motels, vacation rentals and a host of amenities, some which will surprise
Stranded, Hypothermic Sea Turtle Sent to Recover at Oregon Coast Aquarium
An Olive Ridley sea turtle was recovered from a beach on the southern Washington coast. Seaside Aquarium, Newport
Bizarre Finds on Oregon Coast: Pyrosomes, Dolphin, Deformed Velella, Freaky J...
Velella, a dolphin, weird jellyfish and even some live oysters. Science, kids, Seaside Aquarium, Warrenton
Oregon Coast Guided Walks, Science and History Events This Month
A guided walk in Newport and history presentation in Astoria. Newport events, Astoria events, Seaside
Release of Oregon Coast Whale License Plates Dependent on Public
Oregonians can now purchase a voucher for the new license plate that features a gray whale and her calf. Seaside, Cannon Beach, Astoria, Depoe Bay, Lincoln City, Newport, Yachats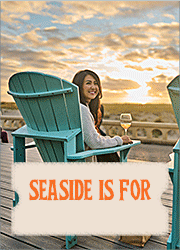 More Seaside, Oregon Visitor Information at the Seaside, Oregon Virtual Tour, Map