Photos of Seaside, Oregon Visitor Bureau and Seaside Chamber of Commerce - N. Oregon Coast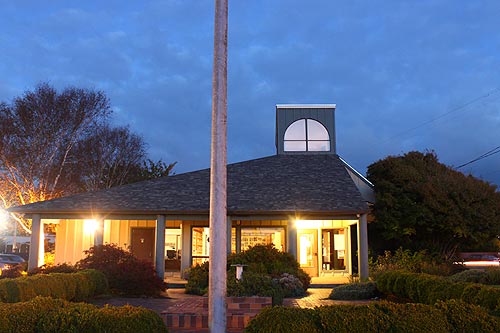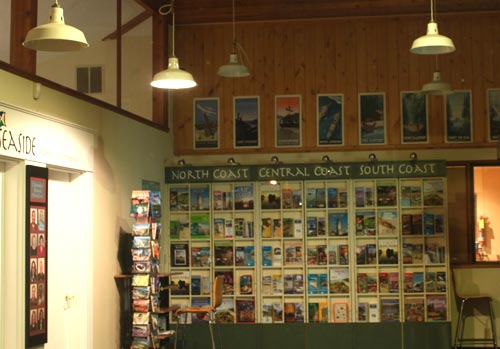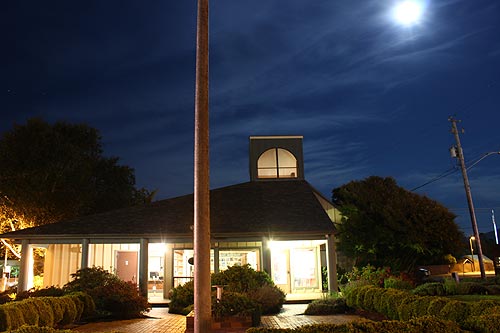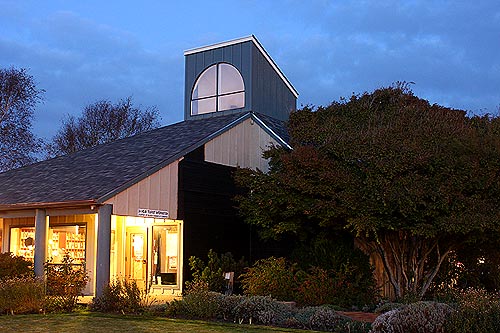 News from Seaside, Oregon Visitors Bureau and Chamber
Seaside, Cannon Beach stay busy
9 Sep 2014 at 9:15am
The Seaside Visitors Bureau created a new tool for business owners in the area, a quarterly industry newsletter. In the offseason, the area benefits from The Oregon?s North Coast market partnership, a consortium of the Astoria-Warrenton and Cannon Beach ...
Oregon coast tourism buoyed by international visitors
17 Jul 2012 at 11:54pm
"They loved it," said Jon Rahl, director of tourism marketing for the Seaside Visitors Bureau. "That being a pretty low ... says the bulk of the credit goes to Travel Oregon, the state tourism commission. "Travel Oregon is recognized as being one of ...
Seaside, Cannon Beach Next Month: Bevy of Oregon Coast Events
21 May 2013 at 4:31pm
Seaside, Oregon. www.nwwomenssurfcamps.com/private_group_instruction.php June 1. Seaside First Saturday Art Walk. Maps for the walk are available at participating businesses, the Seaside Chamber and Seaside Visitors Bureau. 5-7 p.m. Seaside, Oregon.
Seaside's Promenade: It's one of a kind in Oregon
2 Jun 2007 at 5:01am
Of course, this phenomenon is not always visible on the foggy Oregon shore, but when it is the sight can be spectacular. The Prom also plays a role in the new Passport to Seaside program, a project of the Seaside Visitors Bureau. A flyer encourages ...
COASTAL LIFE: Seaside opens its arms to eco-tourists
20 Jan 2010 at 8:00am
A glossy guide prepared by Oregon Birding Trails (www.oregoncoastbirding.com), available at the Seaside Visitors Bureau located at 7 N. Roosevelt, details 150 major birdwatching sites in Oregon - including four in Seaside - which are abundant with native ...
Seaside visitors spot whales from shore
29 Oct 2013 at 2:00pm
Mikaela Norval, director of tourism for the Seaside Visitors Bureau, said visitors are seeing whales not ... Norval said that, like with sharks, whales are off the Oregon Coast all of the time. But because warmer waters are bringing their food source ...

Seaside Visitor Bureau and Seaside Chamber of Commerce . A central place to look up all the local information about this north Oregon coast hotspot while you're in town. The Seaside Visitors Bureau is lodged in the same building as the Seaside Chamber of Commerce. Visitor information is offered 24 hours a day in a lobby sheltered from the elements, offering brochures, guides and tons of printed material to help with your vacation plans. You can find literature and help with Seaside lodging and dining, restaurants in Seaside.
The Seaside Visitors Bureau is right on Highway 101, close to the start of the famed Broadway Avenue. A small garden out front adds to the color and welcoming warmth.
Restroom facilities are located next to the Seaside Visitors Bureau and the Seaside Chamber, allowing for less crowded conditions when the town gets to buzzing heavily. There's even a picnic table or two.
Link to Seaside Visitor Bureau Website. 7 North Roosevelt. Seaside, Oregon. Toll free: 888.306.2326 Phone: 503.738.3097.
Link to Seaside Chamber website. 7 N. Roosevelt (PO Box 7). Seaside, Oregon. 503 738 6391
For more travel and visitor information about Seaside before you head out, including much about attractions and beaches, see the Seaside, Oregon Virtual Tour, Map, and the Seaside, Oregon Coast Complete Guide: List of Every Beach Access.
Latest Visitor News, Updates from Seaside, Oregon
Mushroom Walks Paired with Home and Culinary Tour on N. Oregon Coast
Two distinctly yummy happenings of food and fun take place on the north Oregon coast in October. Warrenton. Seaside events. Astoria events
N. Oregon Coast's Astoria Swells with Massive Beer Fest
Pacific Northwest Brew Cup beer festival hits the north Oregon coast, September 25 to 27, taking place on the Astoria Waterfront. Astoria events, Seaside events
Keys to Finding Last Minute Holiday Lodging on Oregon Coast
Travel advice for finding a place to stay over the Labor Day weekend. Lodging deals, Yachats, Newport, Depoe Bay, Seaside, Cannon Beach, Manzanita, Lincoln City, Pacific City, Oceanside, Rockaway Beach
Video: Glowing Creatures Caught on Oregon Coast; More Purple Critters
A rare and stunning video of bioluminescent creatures on the north coast and more velella velella hitting the beaches. Lincoln City, Depoe Bay, Manzanita, Yachats, Cannon Beach, Seaside, Oceanside, Pacific City
N. Oregon Coast Canoe Adventure, More Nature Walks
More guided outdoor fun happens along the north Oregon coast in August with canoeing and hikes. Seaside events, Astoria events, kids
River Inn at Seaside - Hotel, Seaside lodging
New in Seaside: On soothing river, upscale luxury at affordable price, family , pets
Business Workshop on Oregon Coast is Intensive but Relaxing
A new kind of business seminar for entrepreneurs comes to the north Oregon coast town of Seaside, one with a decidedly different way of helping. Seaside events
1000's of Dead Fish on N. Oregon Coast Also Means Science Surprises
They're making a smelly mess, but it means great bird watching, surprising science and maybe glowing beaches. Seaside
Corps of Discovery Reenactment on N. Oregon Coast in August
The reenactment of Lewis and Clark's time in Seaside happens August 15 to 17. Seaside events
Women's Surf Camp and Retreat on N. Oregon Coast
July 26 to 30 brings the Northwest Women's Surfcamps Surfing and Lifestyle Immersion Retreat to both Seaside and Cannon Beach. Seaside events, Cannon Beach events
Purple Critters Mysteriously Return to Oregon Coast After Absence
The Purple Sails are back, cast up on the beaches of the Oregon coast in various areas, rarely seen in ten years. Seaside, Cannon Beach, Yachats. Science
Fourth of July Lodging Openings, Availability on Oregon Coast
Oregon Coast Beach Connection has an extensive list of those that will often have openings still - but they are going fast. Newport, Seaside, Cannon Beach, Manzanita, Rockaway Beach, Lincoln City, Depoe Bay, Yachats
N. Oregon Coast Guided Hikes Feature Engaging Nature
The North Coast Land Conservancy hosts a variety of walks that will get you to a whole new level of beachy and forested fun. Seaside events, science, Astoria events
Oregon Coast Clamming: Good News, but Some Warnings
For those looking forward to a bit of razor clamming on the Oregon coast, Oregon wildlife officials say the gettin' has been good along the beaches. Seaside, Astoria
Portland, Oregon Astronomer Explains Low Summer Moon, Weird Colors
Those catching amazing sunsets on the Oregon coast and around the state this time of year may notice something unusual about the Moon as well. Astoria, Seaside, Cannon Beach, Manzanita, Rockaway, Tillamook, Pacific City, Lincoln City, Depoe Bay, Newport, Yachats

More Seaside, Oregon Visitor Information at the Seaside, Oregon Virtual Tour, Map