Photos of Seaside, Oregon Visitor Bureau and Seaside Chamber of Commerce - N. Oregon Coast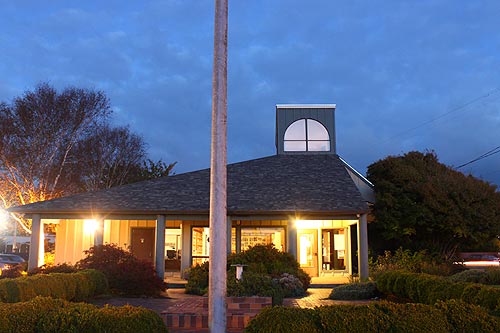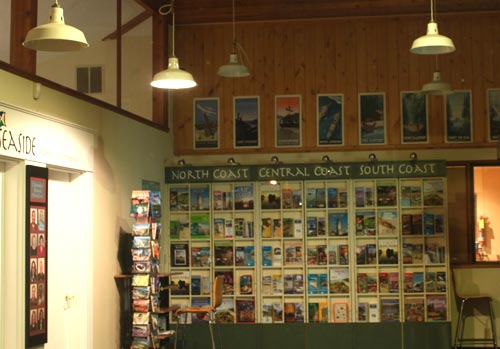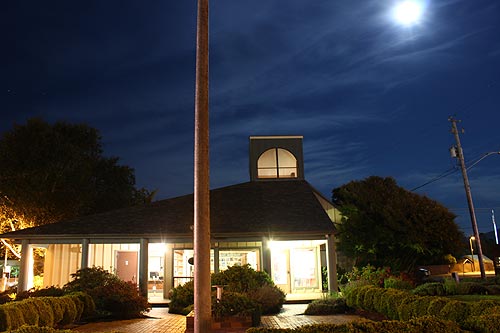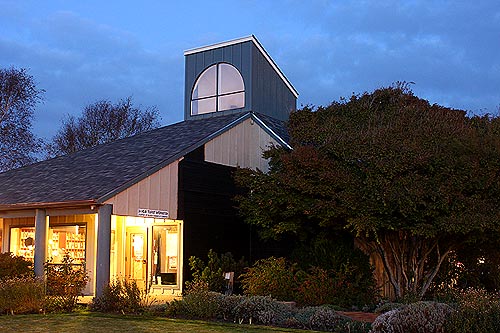 News from Seaside, Oregon Visitors Bureau and Chamber
Side Rail: Inspiration and insights should come in many forms
3 Sep 2015 at 7:21am
Jon Rahl messages from the Seaside Visitors Bureau. I?m a creature of habit when it comes ... That?s how diverse our little spot on Oregon?s North Coast is. The story I believe we could be doing a better job telling is one of recreation ? beyond ...
Most News Is Good News For Seaside Convention Center And Visitors Bureau
23 Apr 2013 at 3:36pm
The visitors bureau adds content on ... Historical photos, provided by the Seaside Historical Museum, are posted every Wednesday, termed ?Wayback Wednesday.? A television and radio campaign, called ?Oregon?s North Coast,? is set to unveil next ...
N. Oregon Coast in August: Seaside, Cannon Beach
20 Jul 2013 at 7:00pm
108 N. Hemlock St. Cannon Beach, Oregon. 503-436-1242. www.coastertheatre.com. August 3. Seaside First Saturday Art Walk. Maps for the walk are available at participating businesses, the Seaside Chamber and Seaside Visitors Bureau. 5-7 p.m. Seaside ...
Oregon coast tourism buoyed by international visitors
18 Jul 2012 at 12:54am
And visitors from Spain, Germany, Italy, China, Korea and Japan will see it in their native tongue. It's all part of an effort to reach out to the increasing number of international travelers who are visiting the Oregon coast. "We're seeing a lot more of a ...
Seaside visitors spot whales from shore
21 Aug 2009 at 1:32pm
Mikaela Norval, director of tourism for the Seaside Visitors Bureau, said visitors are seeing whales not ... Norval said that, like with sharks, whales are off the Oregon Coast all of the time. But because warmer waters are bringing their food source ...
Seaside's Promenade: It's one of a kind in Oregon
2 Jun 2007 at 6:01am
Of course, this phenomenon is not always visible on the foggy Oregon shore, but when it is the sight can be spectacular. The Prom also plays a role in the new Passport to Seaside program, a project of the Seaside Visitors Bureau. A flyer encourages ...

Seaside Visitor Bureau and Seaside Chamber of Commerce . A central place to look up all the local information about this north Oregon coast hotspot while you're in town. The Seaside Visitors Bureau is lodged in the same building as the Seaside Chamber of Commerce. Visitor information is offered 24 hours a day in a lobby sheltered from the elements, offering brochures, guides and tons of printed material to help with your vacation plans. You can find literature and help with Seaside lodging and dining, restaurants in Seaside.
The Seaside Visitors Bureau is right on Highway 101, close to the start of the famed Broadway Avenue. A small garden out front adds to the color and welcoming warmth.
Restroom facilities are located next to the Seaside Visitors Bureau and the Seaside Chamber, allowing for less crowded conditions when the town gets to buzzing heavily. There's even a picnic table or two.
Link to Seaside Visitor Bureau Website. 7 North Roosevelt. Seaside, Oregon. Toll free: 888.306.2326 Phone: 503.738.3097.
Link to Seaside Chamber website. 7 N. Roosevelt (PO Box 7). Seaside, Oregon. 503 738 6391
For more travel and visitor information about Seaside before you head out, including much about attractions and beaches, see the Seaside, Oregon Virtual Tour, Map, and the Seaside, Oregon Coast Complete Guide: List of Every Beach Access.
Latest Visitor News, Updates from Seaside, Oregon
Dreamlike Oregon Coast: Surreal Fusions of Sea, Sky and Sand
One of the pleasures of this coastline is looking down and for a fleeting moment it feels as if you may actually just walk into the sky. Manzanita, Cannon Beach, Yachats, Seaside, Lincoln City, travel
Humpback Whales Seen Darting Between Boats on N. Oregon Coast
Boaters, residents and visitors to Astoria have gotten quite the thrill this last week with rather rare sightings of Humpback whales. Science, Seaside Aquarium
Four Finds of Frenetic Fun on Oregon Coast
Where the kid-friendly attractions are abuzz next to beachy havens of calm. Newport, Lincoln City, Depoe Bay, Seaside, travel
Golfing and Dinner on N. Oregon Coast in September
September 2 again brings the Hot Rod Classic Charity Golf Tournament and Auction Dinner to the north Oregon coast town of Gearhart. Seaside events, Gearhart events
N. Oregon Coast Adventures Offered: Trails, Canoes, Survival Camp
From Seaside up to Warrenton, two groups are offering guided canoe and hiking trips, and camps for youth that involve nature and survival. Seaside events, Astoria events
New Octopus at N. Oregon Coast's Seaside Aquarium
It's currently on display in the Seaside Aquarium, along with three other much larger octopuses Science
Ultimate Guide to Oregon Coast Fourth of July, Independence Day
Food, fireworks, music, entertainment, games, parades and even events for dogs. Seaside events, Manzanita events, Pacific City events, Lincoln City events, Newport events, Yachats events
What is That Translucent Thing on Oregon Coast Beaches? Surprising Science
Some see-through surprises may delight you, in the form of two wacky kinds of almost-jellyfish. Science, Seaside Aquarium
Memorial Weekend Highlights, Oregon Coast Travel Tricks, Advice
Beware of certain traffic issues, speed traps, lodging prices, how to dress for vacation success - and event highlights. Seaside, Cannon Beach, Manzanita, Tillamook, Pacific City, Lincoln City, Depoe Bay, Newport, Yachats
Season of Seal Babies Again on Oregon Coast: Cause for Warnings
While cute and cuddly beyond belief, you absolutely have to let these little ones alone. Seaside Aquarium
Killer Whales All Over Oregon Coast, Grays Aplenty
Orcas are spotted in various spots while gray whale sightings are up. Kids, Newport, Depoe Bay, Mananita, Cannon Beach, Seaside, Pacific City, Oceanside, Yachats, Rockaway Beach, attractions
Proof of Alien Life on Oregon Coast, Portland Appears, Then Disappears
A massive Tyrannosaurus Rex simply appeared near Front Street in Portland Wednesday afternoon at about the same time a flying saucer craft hovered over Seaside, Manzanita, Arch Cape
Purple Creatures Land on Oregon Coast, with Their Predators
Hordes of purple jellyfish have been cast up onto the sands along with snails that like to eat them out at sea. Science, Seaside Aquarium
Ten Mind-Blowing Spring Break Stretches of Oregon Coast
Up for some adventure this spring vacation? Even the smallest area can yield a hundred delights. Oceanside, Manzanita, Yachats, Newport, Depoe Bay, Seaside. Travel tips
N. Oregon Coast Spring Happenings in Seaside, Astoria, Cannon Beach
There's more to the north Oregon coast than just spring break. Astoria, Cannon Beach and Seaside boast a host of happenings. Cannon Beach events, Astoria events

More Seaside, Oregon Visitor Information at the Seaside, Oregon Virtual Tour, Map