Photos of Seaside, Oregon Visitor Bureau and Seaside Chamber of Commerce - N. Oregon Coast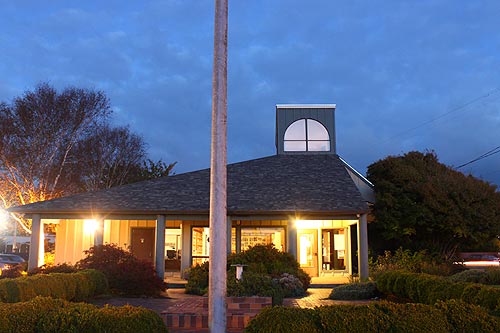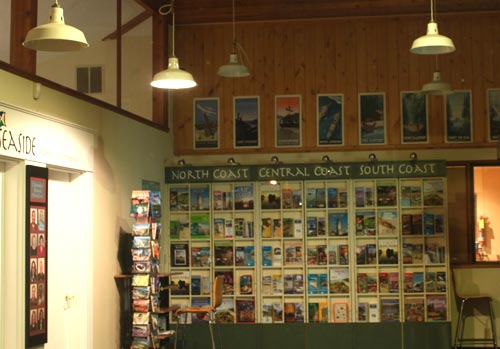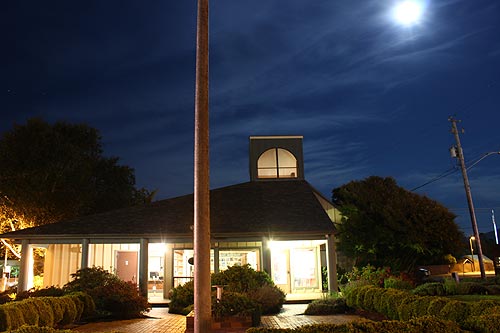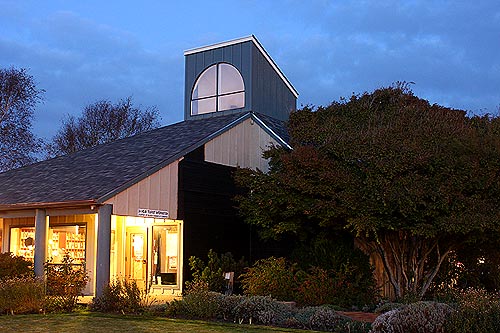 News from Seaside, Oregon Visitors Bureau and Chamber
Best Places to Start a Business in Oregon
18 May 2015 at 12:14am
where visitors can make their own wine. Businesses can join the Tigard Area Chamber of Commerce, which offers members the Business Accelerator Program, a free growth-coaching series. Situated on the Oregon coast, Seaside is the smallest community in our ...
Cannon Beach, Seaside, Oregon Winter-February Preview
18 Jan 2013 at 12:20am
108 N. Hemlock St. Cannon Beach, Oregon. 503-436-1242. www.coastertheatre.com. February 2. Seaside First Saturday Art Walk. Maps for the walk are available at participating businesses, the Seaside Chamber and Seaside Visitors Bureau. 5-7 p.m. Seaside ...
Oregon coast tourism buoyed by international visitors
18 Jul 2012 at 12:54am
And visitors from Spain, Germany, Italy, China, Korea and Japan will see it in their native tongue. It's all part of an effort to reach out to the increasing number of international travelers who are visiting the Oregon coast. "We're seeing a lot more of a ...
Tourism booms on North Coast
29 Apr 2015 at 3:50am
A report done for Travel Oregon, the state's official tourism promotion agency ... the tourism marketing manager for the city-funded Seaside Visitors Bureau. Rahl said one of the easiest statistics to track is transient room taxes, used to fund the ...
Some hotels in Seaside resist tsunami awareness initiative
19 Apr 2015 at 7:07am
SEASIDE, Ore. (AP) ? Some hotels on the Oregon coast are resisting a new tsunami awareness ... director of tourism for the Seaside Visitors Bureau. Sand & Sea, which does use the new tool, said guests haven't had any negative reactions.
Seaside's Promenade: It's one of a kind in Oregon
2 Jun 2007 at 6:01am
Of course, this phenomenon is not always visible on the foggy Oregon shore, but when it is the sight can be spectacular. The Prom also plays a role in the new Passport to Seaside program, a project of the Seaside Visitors Bureau. A flyer encourages ...

Seaside Visitor Bureau and Seaside Chamber of Commerce . A central place to look up all the local information about this north Oregon coast hotspot while you're in town. The Seaside Visitors Bureau is lodged in the same building as the Seaside Chamber of Commerce. Visitor information is offered 24 hours a day in a lobby sheltered from the elements, offering brochures, guides and tons of printed material to help with your vacation plans. You can find literature and help with Seaside lodging and dining, restaurants in Seaside.
The Seaside Visitors Bureau is right on Highway 101, close to the start of the famed Broadway Avenue. A small garden out front adds to the color and welcoming warmth.
Restroom facilities are located next to the Seaside Visitors Bureau and the Seaside Chamber, allowing for less crowded conditions when the town gets to buzzing heavily. There's even a picnic table or two.
Link to Seaside Visitor Bureau Website. 7 North Roosevelt. Seaside, Oregon. Toll free: 888.306.2326 Phone: 503.738.3097.
Link to Seaside Chamber website. 7 N. Roosevelt (PO Box 7). Seaside, Oregon. 503 738 6391
For more travel and visitor information about Seaside before you head out, including much about attractions and beaches, see the Seaside, Oregon Virtual Tour, Map, and the Seaside, Oregon Coast Complete Guide: List of Every Beach Access.
Latest Visitor News, Updates from Seaside, Oregon
Memorial Weekend Highlights, Oregon Coast Travel Tricks, Advice
Beware of certain traffic issues, speed traps, lodging prices, how to dress for vacation success - and event highlights. Seaside, Cannon Beach, Manzanita, Tillamook, Pacific City, Lincoln City, Depoe Bay, Newport, Yachats
Season of Seal Babies Again on Oregon Coast: Cause for Warnings
While cute and cuddly beyond belief, you absolutely have to let these little ones alone. Seaside Aquarium
Killer Whales All Over Oregon Coast, Grays Aplenty
Orcas are spotted in various spots while gray whale sightings are up. Kids, Newport, Depoe Bay, Mananita, Cannon Beach, Seaside, Pacific City, Oceanside, Yachats, Rockaway Beach, attractions
Proof of Alien Life on Oregon Coast, Portland Appears, Then Disappears
A massive Tyrannosaurus Rex simply appeared near Front Street in Portland Wednesday afternoon at about the same time a flying saucer craft hovered over Seaside, Manzanita, Arch Cape
Purple Creatures Land on Oregon Coast, with Their Predators
Hordes of purple jellyfish have been cast up onto the sands along with snails that like to eat them out at sea. Science, Seaside Aquarium
Ten Mind-Blowing Spring Break Stretches of Oregon Coast
Up for some adventure this spring vacation? Even the smallest area can yield a hundred delights. Oceanside, Manzanita, Yachats, Newport, Depoe Bay, Seaside. Travel tips
N. Oregon Coast Spring Happenings in Seaside, Astoria, Cannon Beach
There's more to the north Oregon coast than just spring break. Astoria, Cannon Beach and Seaside boast a host of happenings. Cannon Beach events, Astoria events
Extreme Oregon Coast Cuteness: When Adorable Baby Seals Attack
Talk about a dream job. Not only are you working on the Oregon coast but you get to hang around little cuties like these. Seaside Aquarium, kids.
Oregon Coast Beach Cleanup Needs Volunteers at End of March
Saturday, March 28 is the day thousands of Oregonians mobilize across the state, from inland rivers to Oregon coast beaches. Kids Seaside events, Newport events, Lincoln City events, Yachats events, Manzanita events, Pacific City events
Seven Bizarre Basalt Wonders of the Oregon Coast
All that freaky and funky geology is particularly driven home by some of the truly astounding formations. Newport, Yachats, Travel Tips, attractions, Oceanside, Seaside, Cannon Beach, Depoe Bay, Manzanita
New Asian 'Tsunami Fish' Causes a Stir with Oregon Coast Scientists
The Hatfield Marine Science Center in Newport will be the next home for yet another tsunami fish found. Seaside Aquarium, attractions
Help Needed for Final Surge of Oregon Coast King Tides Project
There is still a chance for anyone with a camera and a curiosity about the future of the Oregon coast to participate. Science. Seaside events, Lincoln City events, Newport events, Yachats, Pacific City events
Talk Gives Deeper Look Into N. Oregon Coast's First People
The world of the north coast's first people is the subject of a talk on February 18 in Seaside. Seaside events
More Help Needed for Oregon Coast King Tides Project
If you can get to the Oregon coast with a camera January 19-21, you can help. Science. Seaside, Cannon Beach, Manzanita, Rockaway Beach, Oceanside, Pacific City, Lincoln City, Depoe Bay, Newport, Yachats
Second Sea Turtle Rescued by Crew from Oregon Coast
Yet another sea turtle was found and rescued by the Seaside Aquarium - once again on the southern Washington coast. Science

More Seaside, Oregon Visitor Information at the Seaside, Oregon Virtual Tour, Map