Photos of Seaside, Oregon Visitor Bureau and Seaside Chamber of Commerce - N. Oregon Coast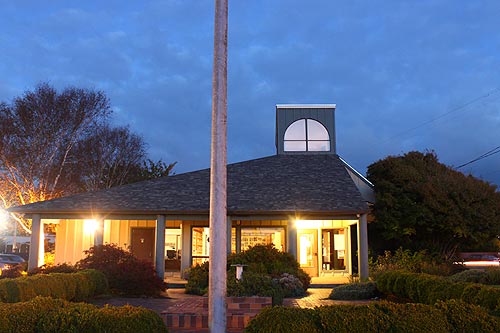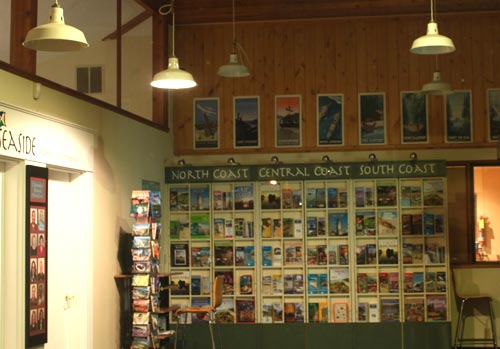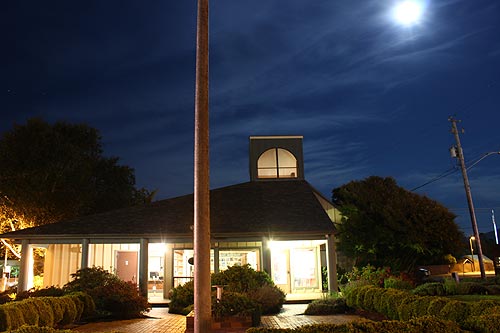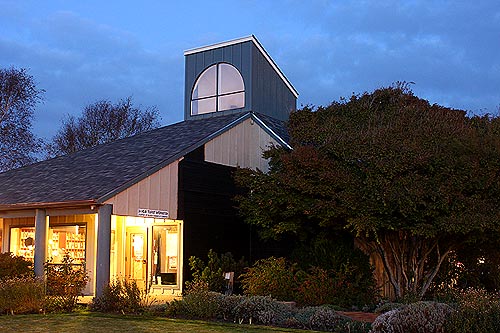 News from Seaside, Oregon Visitors Bureau and Chamber
US Attorney General to visit Portland on 6-city trip to highlight police work
8 Feb 2016 at 6:20am
Attorney General Loretta Lynch plans to visit six cities, including Portland ... The other locations are Portland, Oregon; Indianapolis; Fayetteville, North Carolina; Phoenix and Los Angeles. "It really is our hope to highlight the areas where police ...
Rainy Day Getaways on the Coast
7 Feb 2016 at 9:04am
For Nye Beach was once a seaside playground akin ... Lincoln City Visitor and Convention Bureau: 801 SW Hwy. 101, Suite 401, Lincoln City; www.oregoncoast.org, 541-996-1274, 800-452-2151. Oregon Coast Visitors Association: P.O. Box 940, Tillamook, OR ...
A Cannon Beach and Seaside Christmas - Oregon Coast in December
13 Nov 2011 at 4:00pm
Chamber of Commerce. Cannon Beach, Oregon. 503-436-2623. December 3. Seaside First Saturday Art Walk. Maps for the walk are available at participating businesses, the Seaside Chamber and Seaside Visitors Bureau. 5-7 p.m. Seaside, Oregon. 503-738-6391.
Oregon coast tourism buoyed by international visitors
17 Jul 2012 at 11:54pm
And visitors from Spain, Germany, Italy, China, Korea and Japan will see it in their native tongue. It's all part of an effort to reach out to the increasing number of international travelers who are visiting the Oregon coast. "We're seeing a lot more of a ...
Seaside's Promenade: It's one of a kind in Oregon
2 Jun 2007 at 5:01am
Of course, this phenomenon is not always visible on the foggy Oregon shore, but when it is the sight can be spectacular. The Prom also plays a role in the new Passport to Seaside program, a project of the Seaside Visitors Bureau. A flyer encourages ...
Some Hotels In Seaside Resist Tsunami Awareness Initiative
20 Apr 2015 at 2:29am
SEASIDE, Ore. (AP) ? Some hotels on the Oregon coast are resisting a new tsunami awareness ... director of tourism for the Seaside Visitors Bureau. Sand & Sea, which does use the new tool, said guests haven?t had any negative reactions.

Seaside Visitor Bureau and Seaside Chamber of Commerce . A central place to look up all the local information about this north Oregon coast hotspot while you're in town. The Seaside Visitors Bureau is lodged in the same building as the Seaside Chamber of Commerce. Visitor information is offered 24 hours a day in a lobby sheltered from the elements, offering brochures, guides and tons of printed material to help with your vacation plans. You can find literature and help with Seaside lodging and dining, restaurants in Seaside.
The Seaside Visitors Bureau is right on Highway 101, close to the start of the famed Broadway Avenue. A small garden out front adds to the color and welcoming warmth.
Restroom facilities are located next to the Seaside Visitors Bureau and the Seaside Chamber, allowing for less crowded conditions when the town gets to buzzing heavily. There's even a picnic table or two.
Link to Seaside Visitor Bureau Website. 7 North Roosevelt. Seaside, Oregon. Toll free: 888.306.2326 Phone: 503.738.3097.
Link to Seaside Chamber website. 7 N. Roosevelt (PO Box 7). Seaside, Oregon. 503 738 6391
For more travel and visitor information about Seaside before you head out, including much about attractions and beaches, see the Seaside, Oregon Virtual Tour, Map, and the Seaside, Oregon Coast Complete Guide: List of Every Beach Access.
Latest Visitor News, Updates from Seaside, Oregon
Whale Washes Up; Dolphin Finds on N. Oregon Coast
Slightly Concerning Five creatures washing up on the beaches of the Oregon coast all at once; whale, porpoise, 3 dolphins that may be alarming. Seaside Aquarium
A Very Alien Oregon Coast Resident: the Basket Star
One stunning creature lurking off the waters of the Oregon coast you'll never see: the Basket star. Science. Seaside Aquarium, Hatfield Marine Science Center
N. Oregon Coast's Seaside Has History of Startling Geological Changes
The north Oregon coast family fun centerpiece used to look much different. Science
Big Brewfest and History on N. Oregon Coast - Then More Beer
Fort George Brewery on Feb 13 and Seaside Brewing on Jan 28. Seaside events, Astoria events
Oregon Coast Vacation Rentals
Find exceptional rental homes in Yachats, Newport, Lincoln City, Seaside, Cannon Beach, Oceanside, Pacific City, Manzanita, Rockaway Beach, Wheeler, Depoe Bay
Best Lodgings for Storm Watching on Oregon Coast
Winter, fall advice for Yachats, Newport, Lincoln City, Seaside, Cannon Beach, Oceanside, Pacific City, Manzanita, Rockaway Beach, Wheeler, Depoe Bay
Why This N. Oregon Coast Spot Has So Many Sand Dollars, Brown Waves, Clams
One chunk of the north Oregon coast is known for three very unique situations. Science, Hatfield, Seaside Aquarium
Oregon Coast Beach Discoveries Include Rare Fish, Jellies, Uglies
A host of interesting beasties and objects that storms had brought up onshore. Science, Seaside Aquarium
Storm Surges Create Fun Finds Along Oregon Coast Beaches
This weekend's wild waves and ample winds caused the ocean to cough up a bundle of things. Science. Seaside Aquarium
Semi-Hidden Sides of Two Oregon Coast Hotspots
Busy and abuzz are the two words you can often apply to the north Oregon coast hotspots of Cannon Beach and Seaside
Dreamlike Oregon Coast: Surreal Fusions of Sea, Sky and Sand
One of the pleasures of this coastline is looking down and for a fleeting moment it feels as if you may actually just walk into the sky. Manzanita, Cannon Beach, Yachats, Seaside, Lincoln City, travel
Humpback Whales Seen Darting Between Boats on N. Oregon Coast
Boaters, residents and visitors to Astoria have gotten quite the thrill this last week with rather rare sightings of Humpback whales. Science, Seaside Aquarium
Four Finds of Frenetic Fun on Oregon Coast
Where the kid-friendly attractions are abuzz next to beachy havens of calm. Newport, Lincoln City, Depoe Bay, Seaside, travel
Golfing and Dinner on N. Oregon Coast in September
September 2 again brings the Hot Rod Classic Charity Golf Tournament and Auction Dinner to the north Oregon coast town of Gearhart. Seaside events, Gearhart events
N. Oregon Coast Adventures Offered: Trails, Canoes, Survival Camp
From Seaside up to Warrenton, two groups are offering guided canoe and hiking trips, and camps for youth that involve nature and survival. Seaside events, Astoria events

More Seaside, Oregon Visitor Information at the Seaside, Oregon Virtual Tour, Map