Photos of Seaside, Oregon Visitor Bureau and Seaside Chamber of Commerce - N. Oregon Coast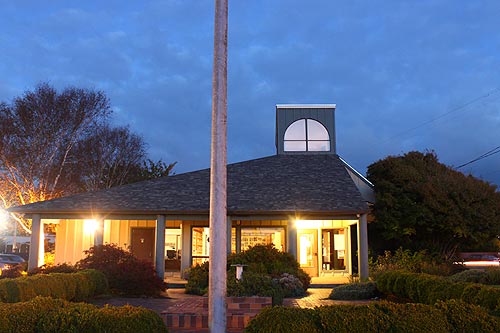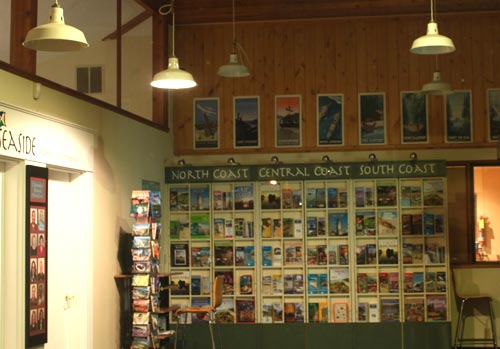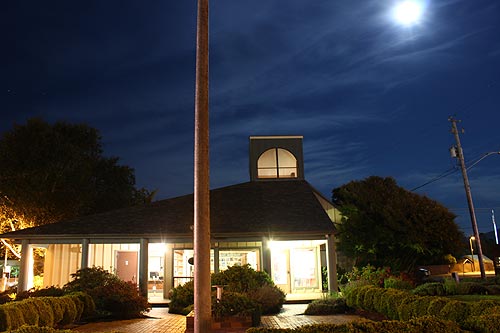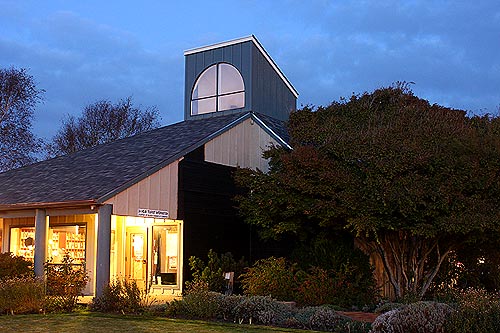 News from Seaside, Oregon Visitors Bureau and Chamber
2015 Daytona Beach Bike Week Preview
3 Mar 2015 at 9:50am
The Daytona Beach Convention & Visitors Bureau has also recognized the ever-increasing amount ... The 2015 One Motorcycle Show in Portland, Oregon was bigger and better than ever, with some amazing custom bikes, performance machines and garage builds ...
KITE FESTIVAL: To celebrate veterans
2 Mar 2015 at 2:30am
The winning theme is "Veterans" submitted by Tracy Hurtado from Cornelius, Oregon ... join us on the beach for two days of kite flying festivities. The event will run from 10am-4pm each day. The Lincoln City Visitors & Convention Bureau would like to ...
A look back and into the future of Seaside tourism
13 Jan 2015 at 7:19am
After two plus years of working to collectively promote Oregon?s North Coast, the cooperative effort between the Astoria/Warrenton Area Chamber of Commerce, Seaside Visitors Bureau and Cannon Beach Chamber of Commerce created incredible video assets in 2014.
What's Your Perfect Running City?
26 Feb 2015 at 2:14pm
Photo by Ron Behrmann / Albuquerque Convention and Visitors Bureau. Based on the answers ... through Portland, to Seaside. (11,121 finishers in 2013) Source: runningusa.org. Photo by Portland Oregon Visitors Association . Based on the answers you provided ...
Cannon Beach, Seaside in May: Oregon Coast Spring Preview
14 Apr 2012 at 9:42am
Hemlock St. Cannon Beach, Oregon. 503-436-1242. www.coastertheatre.com. May 5. Seaside First Saturday Art Walk. Maps for the walk are available at participating businesses, the Seaside Chamber and Seaside Visitors Bureau. 5-7 p.m. Seaside, Oregon.
Monte Poe is Visitors Bureau Volunteer of the Month
3 Feb 2015 at 5:31am
LONG BEACH ? The Long Beach Peninsula Visitors Bureau said in a press release it is pleased to ... as a radio spy monitoring Russian missile test ranges. He returned to Oregon in 1964 and worked for Sawyers Viewmaster in Portland. Monte met his wife ...

Seaside Visitor Bureau and Seaside Chamber of Commerce . A central place to look up all the local information about this north Oregon coast hotspot while you're in town. The Seaside Visitors Bureau is lodged in the same building as the Seaside Chamber of Commerce. Visitor information is offered 24 hours a day in a lobby sheltered from the elements, offering brochures, guides and tons of printed material to help with your vacation plans. You can find literature and help with Seaside lodging and dining, restaurants in Seaside.
The Seaside Visitors Bureau is right on Highway 101, close to the start of the famed Broadway Avenue. A small garden out front adds to the color and welcoming warmth.
Restroom facilities are located next to the Seaside Visitors Bureau and the Seaside Chamber, allowing for less crowded conditions when the town gets to buzzing heavily. There's even a picnic table or two.
Link to Seaside Visitor Bureau Website. 7 North Roosevelt. Seaside, Oregon. Toll free: 888.306.2326 Phone: 503.738.3097.
Link to Seaside Chamber website. 7 N. Roosevelt (PO Box 7). Seaside, Oregon. 503 738 6391
For more travel and visitor information about Seaside before you head out, including much about attractions and beaches, see the Seaside, Oregon Virtual Tour, Map, and the Seaside, Oregon Coast Complete Guide: List of Every Beach Access.
Latest Visitor News, Updates from Seaside, Oregon
New Asian 'Tsunami Fish' Causes a Stir with Oregon Coast Scientists
The Hatfield Marine Science Center in Newport will be the next home for yet another tsunami fish found. Seaside Aquarium, attractions
Help Needed for Final Surge of Oregon Coast King Tides Project
There is still a chance for anyone with a camera and a curiosity about the future of the Oregon coast to participate. Science. Seaside events, Lincoln City events, Newport events, Yachats, Pacific City events
Talk Gives Deeper Look Into N. Oregon Coast's First People
The world of the north coast's first people is the subject of a talk on February 18 in Seaside. Seaside events
More Help Needed for Oregon Coast King Tides Project
If you can get to the Oregon coast with a camera January 19-21, you can help. Science. Seaside, Cannon Beach, Manzanita, Rockaway Beach, Oceanside, Pacific City, Lincoln City, Depoe Bay, Newport, Yachats
Second Sea Turtle Rescued by Crew from Oregon Coast
Yet another sea turtle was found and rescued by the Seaside Aquarium - once again on the southern Washington coast. Science
New Year's Eve Lodging Openings, Availability on Oregon Coast
The holiday coincides with some great weather and Whale Watch Week. Pacific City, Astoria, Seaside, Cannon Beach, Depoe Bay, Newport, Oceanside, Lincoln City, Yachats, Wheeler, Rockaway Beach, Manzanita. Some lodging deals
Oregon Coast Crew Assists Live Turtle Found in Washington
The Olive Ridley turtle suffered from hypothermia but appeared to be in good condition. Seaside Aquarium, science
N. Oregon Coast Celebrates Holiday Shopping in a Unique Way This Weekend
Shopping for the holidays just got a little more inviting on the north Oregon coast: Cannon Beach events, Seaside events
Hefty Storm Condtions for Oregon Coast on Friday
The high wind watch - expected to become a warning later - is in effect from Friday morning through Friday evening. Lincoln City, Newport, Seaside, Cannon Beach, Garibaldi, Yachats, Manzanita, Depoe Bay, Astoria
Authors and Book Signings on N. Oregon Coast
Seaside's Beach Books has a couple of big nibbles for the book worm with two regional authors. Seaside events
Big Waves Mean Oregon Coast Drama, but Some Warnings
Big, gnarly waves will be centerpiece on the Oregon coast this weekend along with plenty of dangers. Seaside, Cannon Beach, Manzanita, Nehalem, Wheeler, Rockaway, Garibaldi, Tillamook, Oceanside, Pacific City, Lincoln City, Depoe Bay, Newport, Waldport, Yachats events, Florence
N. Oregon Coast Calendar: Seaside, Cannon Beach, Astoria Events
Fall does not mean slowing down in the towns of Astoria, Seaside and Cannon Beach, where food festivals, history lectures, mushroom walks and live music and theater make the month sizzle. Cannon Beach events, Astoria events, Seaside events
Razor Clamming Opens Back Up on N. Oregon Coast
Clatsop beaches (from Seaside to Warrenton) have been closed to razor clamming since mid-summer, but this week the fun opens back up
Mushroom Walks Paired with Home and Culinary Tour on N. Oregon Coast
Two distinctly yummy happenings of food and fun take place on the north Oregon coast in October. Warrenton. Seaside events. Astoria events
N. Oregon Coast's Astoria Swells with Massive Beer Fest
Pacific Northwest Brew Cup beer festival hits the north Oregon coast, September 25 to 27, taking place on the Astoria Waterfront. Astoria events, Seaside events

More Seaside, Oregon Visitor Information at the Seaside, Oregon Virtual Tour, Map