Photos of Seaside, Oregon Visitor Bureau and Seaside Chamber of Commerce - N. Oregon Coast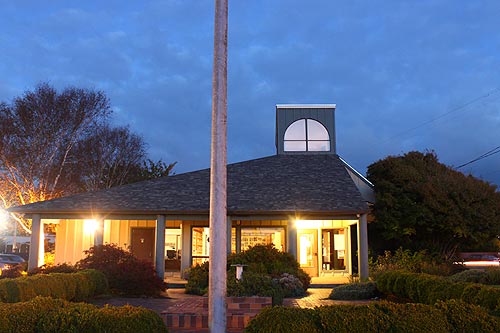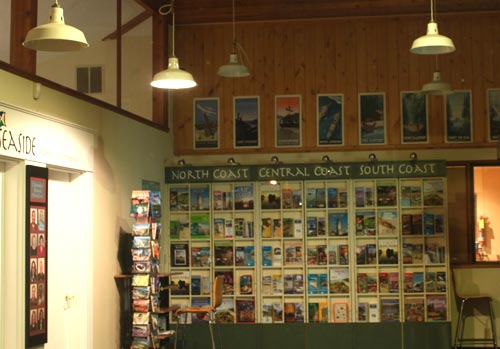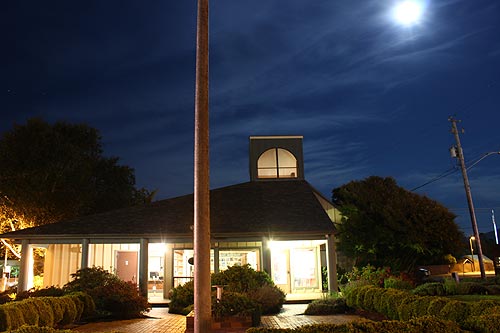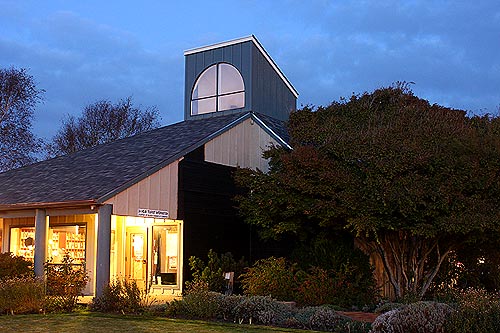 News from Seaside, Oregon Visitors Bureau and Chamber
N. Oregon Coast History, Holidays: Cannon Beach, Lewis 'n Clark, Pearl Harbor
20 Nov 2016 at 9:51pm
The time for this event is subject to change, so you may want to call the Seaside Visitors Bureau just before the event at 888.306.2326. When November rolls around, the north Oregon coast town of Cannon Beach dives headlong into the holidays with a series ...
Oregon coast tourism buoyed by international visitors
17 Jul 2012 at 6:33am
And visitors from Spain, Germany, Italy, China, Korea and Japan will see it in their native tongue. It's all part of an effort to reach out to the increasing number of international travelers who are visiting the Oregon coast. "We're seeing a lot more of a ...
Seaside Visitors Bureau
7 Sep 2010 at 10:00am
... on the Seaside area as well as ample information on the Oregon coast and Pacific Northwest Region. We are located along Coastal Highway 101 in Seaside at the corner of Broadway and Roosevelt (Hwy 101 becomes Roosevelt when driving through Seaside.
Most News Is Good News For Seaside Convention Center And Visitors Bureau
23 Apr 2013 at 2:36pm
Despite that problem, however, Seaside experienced a record year in lodging tax revenue, said Jon Rahl, director of the Seaside Visitors Bureau. The tax has been ... A television and radio campaign, called ?Oregon?s North Coast,? is set to unveil ...
Oceanside Visitors Bureau unveils new logo and ?So California? campaign
25 Apr 2016 at 11:37am
The Visit Oceanside Conference and Visitors Bureau unveiled a new logo and branding platform ... This is important since there are Oceanside's in Oregon and New York. It also helps to define our brand for international visitors who know California, but ...
RV Parks in Seaside, Oregon
25 Nov 2016 at 9:06am
As Oregon's largest resort town ... On land, play volleyball and take a ride on low-rider beach bikes. According to the Seaside Visitors Bureau, this wide beach has plenty of room for building sandcastles, watching the ocean or jogging.

Seaside Visitor Bureau and Seaside Chamber of Commerce . A central place to look up all the local information about this north Oregon coast hotspot while you're in town. The Seaside Visitors Bureau is lodged in the same building as the Seaside Chamber of Commerce. Visitor information is offered online, but during business hours the lobby offers brochures, guides and tons of printed material to help with your vacation plans. You can find literature and help with Seaside lodging and dining, restaurants in Seaside.
The Seaside Visitors Bureau is right on Highway 101, close to the start of the famed Broadway Avenue. A small garden out front adds to the color and welcoming warmth.
Restroom facilities are located next to the Seaside Visitors Bureau and the Seaside Chamber, allowing for less crowded conditions when the town gets to buzzing heavily. There's even a picnic table or two.
Link to Seaside Visitor Bureau Website. 7 North Roosevelt. Seaside, Oregon. Toll free: 888.306.2326 Phone: 503.738.3097.
Link to Seaside Chamber website. 7 N. Roosevelt (PO Box 7). Seaside, Oregon. 503 738 6391
For more travel and visitor information about Seaside before you head out, including much about attractions and beaches, see the Seaside, Oregon Virtual Tour, Map, and the Seaside, Oregon Coast Complete Guide: List of Every Beach Access.
Latest Visitor News, Updates from Seaside, Oregon
Experts Warn: Do Not Pick Up Stranded Turtles on Oregon Coast
Like baby seals or seals that are molting, sea turtles are also to be left alone. Seaside Aquarium, science
N. Oregon Coast History, Holidays: Cannon Beach, Lewis 'n Clark, Pearl Harbor
There are plenty of holiday and historical happenings in Seaside and Cannon Beach. Seaside events, Cannon Beach events
Two Holiday Highlights Begin in North Oregon Coast's Cheery Seaside
One of the loveliest lit up towns on the Oregon coast for the holidays is Seaside. Seaside events
The Freaky and Funny Lumpsucker of the Oregon Coast
With huge, bulbous eyes and an even more balloon-like body, they are comical and odd at the same time. Science, kids, Seaside Aquarium
Gobs of Cool Creatures, Odd Finds on Oregon Coast Beaches Now
A brief walk along any Oregon coast beach can yield bundles of wonders, especially after storms. Science, Seaside Aquarium
N. Oregon Coast Gargantuan Iron Chef Event, Mushroom Hikes
Mushrooms and a major foodie event are on the menu along the north Oregon coast throughout October and November. Seaside events
Bloated, Stinky Whale Strands on N. Oregon Coast
The bloated corpse of a full grown Humpback whale washed ashore at Falcon Cove Beach Saturday. Seaside Aquarium, science
Bevy of Beachy Events: Labor Day Weekend Highlights on Oregon Coast
There's a lot to do and see out on the beaches - even more than meets the eye. Seaside events, Manzanita events, Tillamook events, Lincoln City events, Yachats events
North Coast Outdoor Events in September Include Inaugural CoastWalk Oregon
September is full of engaging outdoor events on the north Oregon coast. Seaside events, Manzanita events
Surreal and Strange Nudibranch the Pokemon of Oregon Coast Tide Pools - But Real
One of the coolest critters to be on the lookout for is the nudibranch. Science, Seaside Aquarium
Two Youths Rescued from Seaside's Surf, N. Oregon Coast; One Dead
Two teenage males were rescued from the surf on the north Oregon coast Thursday. Beach safety
What's Different About Summer Tide Pools on Oregon Coast; Including a Mystery
In a lot of ways, it is indeed tide pool season on the Oregon coast - but a different kind. Science, kids, Seaside Aquarium
Wealth of Wild Surprises, Shockers with N. Oregon Coast's Beach Discovery Pro...
Have some rollicking beach fun time and get your eyes widened in wonder all at once, Seaside events
Unusual for July, N. Oregon Coast Ocean Burp Brings Numerous Critters
Gobs of interesting stuff washed up onshore on the north Oregon coast yesterday, in what is commonly called an ocean burp. Science, Seaside Aquarium
How Much of the N. Oregon Coast Did Not Exist 100 Years Ago? It's Amazing
Literally miles and miles of it did not exist a little over 100 years ago, until humans starting building jetties. Seaside, Warrenton, Gearhart, science, geology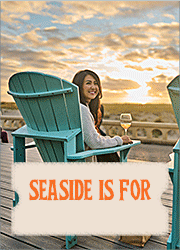 More Seaside, Oregon Visitor Information at the Seaside, Oregon Virtual Tour, Map