Photos of Seaside, Oregon Visitor Bureau and Seaside Chamber of Commerce - N. Oregon Coast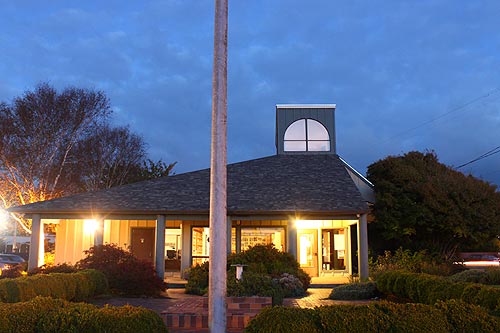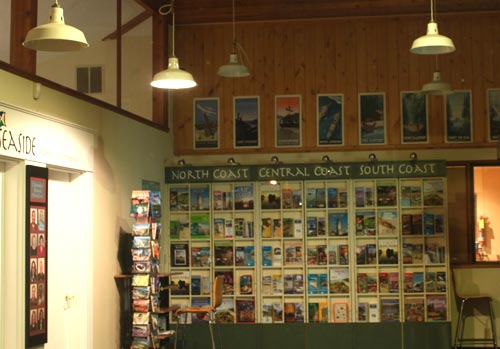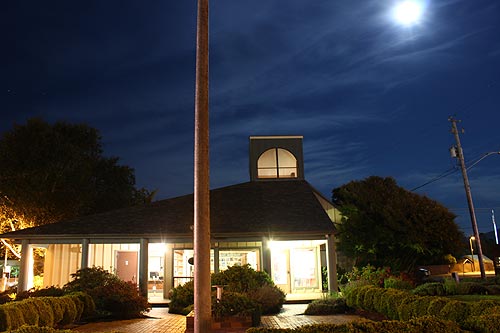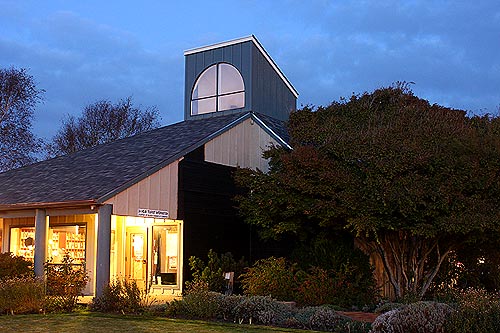 News from Seaside, Oregon Visitors Bureau and Chamber
Seaside Beach Discovery Days Again Brings Amazement to N. Oregon Coast
11 Jul 2018 at 10:36pm
(Seaside ... He said that when Oregon coast tides head far up the beach - as in winter - it tears sand away. But when only small waves happen, this allows sand levels to rise. The wave tank helps illu...
From the Visitors Bureau
29 Mar 2018 at 11:20am
The department I spend the bulk of my time in is the Seaside Visitors Bureau. This department is directly charged with advertising and marketing Seaside, Oregon and driving individual and group leisur...
Oregon coast tourism buoyed by international visitors
17 Jul 2012 at 11:54pm
And visitors from Spain, Germany, Italy, China, Korea and Japan will see it in their native tongue. It's all part of an effort to reach out to the increasing number of international travelers who are ...
Seaside hotels resist tsunami awareness initiative
19 Apr 2015 at 10:00pm
SEASIDE, Ore. - Some hotels on the Oregon coast are resisting a new tsunami awareness ... said Jon Rahl, director of tourism for the Seaside Visitors Bureau. Sand & Sea, which does use the new tool, s...
Seaside entices visitors with its century-old allure
18 Apr 2009 at 10:00am
SEASIDE ? It doesn?t take a lot of imagination, when I visit this resort town on the northwest Oregon Coast, for me to mentally transport ... A good place to start a visit is the Seaside Visitors Bure...
Seaside Visitors Bureau announces grant program
17 Mar 2016 at 7:14am
The Seaside Visitors Bureau is a department of the City of Seaside, responsible for visitor services, promotion and marketing of Seaside Oregon as a leisure travel destination. Operations are funded b...

Seaside Visitor Bureau and Seaside Chamber of Commerce . A central place to look up all the local information about this north Oregon coast hotspot while you're in town. The Seaside Visitors Bureau is lodged in the same building as the Seaside Chamber of Commerce. Visitor information is offered online, but during business hours the lobby offer brochures, guides and tons of printed material to help with your vacation plans. You can find literature and help with Seaside lodging and dining, restaurants in Seaside.
The Seaside Visitors Bureau is right on Highway 101, close to the start of the famed Broadway Avenue. A small garden out front adds to the color and welcoming warmth.
Restroom facilities are located next to the Seaside Visitors Bureau and the Seaside Chamber, allowing for less crowded conditions when the town gets to buzzing heavily. There's even a picnic table or two.
Link to Seaside Visitor Bureau Website. 7 North Roosevelt. Seaside, Oregon. Toll free: 888.306.2326 Phone: 503.738.3097.
Link to Seaside Chamber website. 7 N. Roosevelt (PO Box 7). Seaside, Oregon. 503 738 6391
For more travel and visitor information about Seaside before you head out, including much about attractions and beaches, see the Seaside, Oregon Virtual Tour, Map, and the Seaside, Oregon Coast Complete Guide: List of Every Beach Access.
Latest Visitor News, Updates from Seaside, Oregon
Razor Clamming N. Oregon Coast Closed Until Sept 30
Razor clamming will close on almost all Clatsop County beaches starting July 15. Seaside, Gearhart, Warrenton
Seaside Beach Discovery Days Again Brings Amazement to N. Oregon Coast
Interactive activities that lend a whole new layer to your coastal experience. Seaside events. Seaside Aquarium, science
N. Oregon Coast: Seaside Beach Wheelchairs, Drone Video Raises Money
Seaside now has beach wheelchairs and northern Tillamook County has more money for historical sites
Oregon Coast Fourth of July Fireworks Complete Guide, 2018
Lincoln City events, Astoria events, Seaside events, Newport events, Yachats events, Manzanita events, Rockaway Beach events
North Oregon Coast Events Feature Puffins, Historical Holiday
The first few days of July are packed with some interesting fun. Seaside events, Cannon Beach events
Oregon Coast Lodging Availability for Fourth of July
Some are still reporting availability at this time, although the margin is thin and they're going fast. Manzanita, Astoria, Seaside, Cannon Beach, Lincoln City, Depoe Bay, Newport, Yachats, Waldport, Pacific City, Oceanside, Rockaway Beach
How Unusual is that Dolphin Stranding on Oregon Coast?
A look back at the only other documentation in 2008. Science, Seaside Aquarium
Oregon Coast Rarity: Stranded Dolphin Only Seen Four Times in 23 Years
A northern right whale dolphin (Lissodelphis borealis) found on June 9. Science, Seaside Aquarium
Seaside's 'Sailors Grave' an Intricate N. Oregon Coast Mystery
Seaside's equivalent of a tomb of the unknown soldier, but in this case it's men who sailed the sea. History
Painted Rocks Movement on Oregon Coast: Big Rock Garden of Seaside
The trend or movement has led to something big in Seaside
N. Oregon Coast Town Undergoes Some Tourism Changes
Seaside Convention center gets a makeover, a new tourism director
Trippy Tidbits of N. Oregon Coast History You Didn't Know
Seaside has been a tourist hotspot since the 1880s
Seaside Riots of '62 and '99: Crazed Oregon Coast History, Video
The Great Riot of '62 and the Spring Break Riot of '99 were anomalous. Cannon Beach, Astoria
Big Hotel Makeovers as Oregon Coast Lodging Company Expands, Makes Waves
It's beginning to change things in other areas as it has expanded its operations to the central coast. Seaside, Depoe Bay, Lincoln City, travel
What is Beneath N. Oregon Coast's Seaside? Trippy Geologic Answer
The answer is a little mind-boggling, especially when compared to other beaches. Science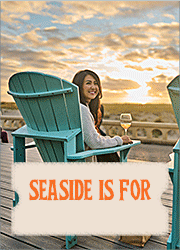 More Seaside, Oregon Visitor Information at the Seaside, Oregon Virtual Tour, Map