Photos of Seaside, Oregon Visitor Bureau and Seaside Chamber of Commerce - N. Oregon Coast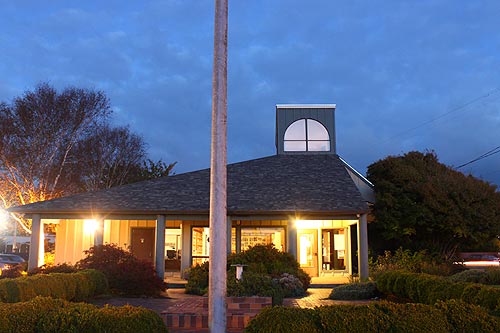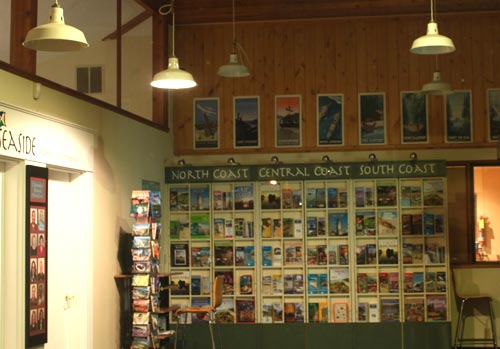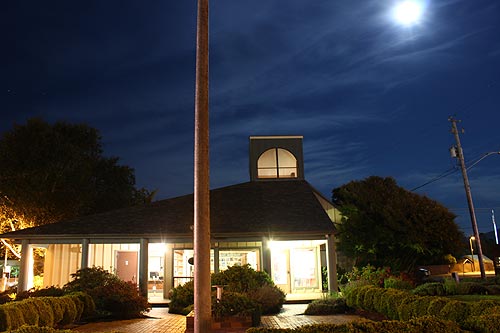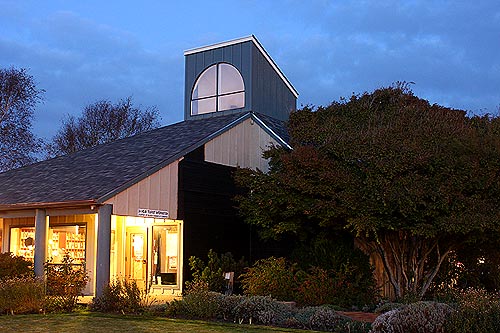 News from Seaside, Oregon Visitors Bureau and Chamber
Emergency responders make a difference in Seaside
13 Apr 2017 at 5:04am
Two years ago, with very little snow falling in the Oregon mountains, visitors flocked to the ... With the kickoff of the spring-break season, the Seaside Visitors Bureau launched a couple of brand new ad campaigns over the past month.
Hotels Near Seaside Visitors Bureau in Seaside, Oregon
12 Dec 2014 at 8:00am
When you imagine your future vacation, you perhaps think you'll be strolling through downtown, taking note of the monuments or the lovely scenery all around you. However, there's one attraction you're especially prepared for: Seaside Visitors Bureau.
Most News Is Good News For Seaside Convention Center And Visitors Bureau
23 Apr 2013 at 2:36pm
Despite that problem, however, Seaside experienced a record year in lodging tax revenue, said Jon Rahl, director of the Seaside Visitors Bureau. The tax has been ... A television and radio campaign, called ?Oregon?s North Coast,? is set to unveil ...
N. Oregon Coast in August: Seaside, Cannon Beach
21 Jul 2013 at 9:28pm
108 N. Hemlock St. Cannon Beach, Oregon. 503-436-1242. www.coastertheatre.com. August 3. Seaside First Saturday Art Walk. Maps for the walk are available at participating businesses, the Seaside Chamber and Seaside Visitors Bureau. 5-7 p.m. Seaside ...
Seaside Visitors Bureau
16 Apr 2017 at 1:05pm
Seaside is Oregon?s first seashore resort and remains a popular year-round vacation and weekend destination only 90 minutes from Portland. Visitors delight with dozens of specialty shops, art galleries and antique stores. Our 1.5-mile long ocean front ...
Seaside, Cannon Beach are yin, yang of north Oregon coast; sends tips for wha...
8 Apr 2014 at 5:45pm
Seaside and Cannon Beach are the twins separated by birth of the northern Oregon coast. One grew up to be a glamor ... My mother didn't raise no dummy! Seaside Visitor Bureau, seasideor.com. Cannon Beach Chamber of Commerce, cannonbeach.org.

Seaside Visitor Bureau and Seaside Chamber of Commerce . A central place to look up all the local information about this north Oregon coast hotspot while you're in town. The Seaside Visitors Bureau is lodged in the same building as the Seaside Chamber of Commerce. Visitor information is offered online, but during business hours the lobby offers brochures, guides and tons of printed material to help with your vacation plans. You can find literature and help with Seaside lodging and dining, restaurants in Seaside.
The Seaside Visitors Bureau is right on Highway 101, close to the start of the famed Broadway Avenue. A small garden out front adds to the color and welcoming warmth.
Restroom facilities are located next to the Seaside Visitors Bureau and the Seaside Chamber, allowing for less crowded conditions when the town gets to buzzing heavily. There's even a picnic table or two.
Link to Seaside Visitor Bureau Website. 7 North Roosevelt. Seaside, Oregon. Toll free: 888.306.2326 Phone: 503.738.3097.
Link to Seaside Chamber website. 7 N. Roosevelt (PO Box 7). Seaside, Oregon. 503 738 6391
For more travel and visitor information about Seaside before you head out, including much about attractions and beaches, see the Seaside, Oregon Virtual Tour, Map, and the Seaside, Oregon Coast Complete Guide: List of Every Beach Access.
Latest Visitor News, Updates from Seaside, Oregon
The Giant Misconception About Oregon Coast Sea Foam: Actually Awesome
One puzzling reaction is that many think sea foam is bad, but it's a very good thing. Science, Hatfield, Seaside Aquarium, kids, travel tips
History, Music and N. Oregon Coast Culture Subjects of Intriguing Events
A famed guitarist and the north Oregon coast's past as a rock 'n' roll destination. Cannon Beach events, Seaside events
A Proliferation of Spectacularly Puzzling Stuff Washing up on Oregon Coast
A lot of stuff keeps happening on these beaches that used to be rare, but it suddenly isn't these days. Science, Seaside Aquarium
N. Oregon Coast History with a 10K Run and a Hollywood Twist
A special 10k run this weekend and a talk on movies filmed here. Seaside events
Ghosts on the Coast? Seaside, Oregon's Paranormal Fest March 31
Curiosity seekers and wannabe Ghostbusters are encouraged to manifest in Seaside. Cannon Beach events
Oregon Coast Spring Break Highlights: Many Levels of Fun
Bundles of beautiful beaches and places filled with aspects not always in plain sight. Astoria, Seaside, Cannon Beach, travel, kids, Manzanita, Rockaway Beach, Garibaldi, Oceanside, Pacific City, Lincoln City, Depoe Bay, Newport, Yachats
Smelly 'Globster' of a Dead Whale Will Be Left to Oregon Coast Wildlife
A 36-foot sperm whale in a particularly nasty state of decay has hit one north Oregon coast beach this week. Science, Seaside Aquarium
N. Oregon Coast Cash Mob and History Event
Two unique events are coming up on the north Oregon coast in the latter half of February. Seaside events, Manzanita events
February Highlights of Oregon Coast: More Than Just Romantic Events
Seaside events, Cannon Beach events, Manzanita events, Tillamook events, Pacific City events, Lincoln City events, Newport events, Yachats events
String of Stunning Animal Sightings, Salp Finds on Oregon Coast
A new kind of salp has been spotted, an old face has returned and sea lions are amazing everyone. Science, Seaside Aquarium
Top Oregon Coast News of 2016: Mysterious Finds, Vandalism, Storms
Cannon Beach, Seaside, science, Oceanside, Newport, Rockaway Beach, Pacific City, Newport, Depoe Bay, Garibaldi, Yachats, Waldport
Oregon Coast History Museums: A Free Day, Lewis 'n Clark Event
Lewis and Clark come to life again on N. Oregon coast at end of December; new holiday tradition begins on central Oregon coast. Seaside events, Newport events
N. Oregon Coast Baby Whale Moves in Mysterious Ways - Vanishing Then Reappears
A deceased gray whale calf came ashore Tuesday at Gearhart. Science, Seaside Aquarium
Rare, Bizarre Glowing Creatures Strand on Oregon Coast Beaches
It's called a pyrosome, and the ones found here are less than a foot; actually massive colonies of cloned creatures. Seaside Aquarium, science
Experts Warn: Do Not Pick Up Stranded Turtles on Oregon Coast
Like baby seals or seals that are molting, sea turtles are also to be left alone. Seaside Aquarium, science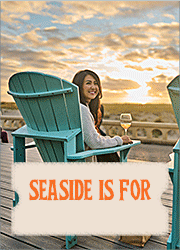 More Seaside, Oregon Visitor Information at the Seaside, Oregon Virtual Tour, Map