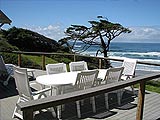 Cannon Beach Vacation Rentals. 60 vacation homes to choose from, all in Cannon Beach or Arch Cape. There are massive, grandiose homes with historic character; brand new, smaller cozy cottages, and even condos near the beach. All oceanfront or very close. Sleep as many as 12. Highlights include garden areas, clawfoot tub, hot tubs, oceanfront townhouse, gas log fireplace, lawns, a deck, multiple bedrooms, a solarium with an intense beach view and maybe even an electric organ. Some homes are in a condo complex w/ swimming pool. Some pet friendly. 164 Sunset. Cannon Beach (near Seaside,Oregon). 503-436-0940. 866-436-0940. www.visitcb.com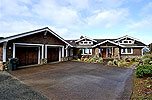 Beachcomber Vacation Homes, Cannon Beach. Numerous vacation rentals in the Cannon Beach area, including Falcon Cove and Arch Cape. All homes have full kitchens, most with wi-fi, TV's, washer/dryer, and some are oceanfront and/or pet friendly. Depending on the home, you may find barbecue, claw foot tub, a ship's ladder, views of the estuary at Cannon Beach, granite counters, vaulted ceilings, skylights, and even a solarium. Some homes sleep as many as eight. 115 Sunset Blvd. Cannon Beach (6 miles from Seaside,, Oregon). 855-219-4758. 503-436-4500. Website.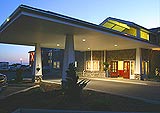 Tolovana Inn. Spacious oceanfront and ocean view suites, complete w/ full kitchen, cozy fireplace, private balcony, cable television, DVD players and complimentary wireless connectivity. Saltwater indoor pool uses a Saline System rather than a chlorination process. You'll want to try our fitness center, relax in the Jacuzzi spa and saunas or truly pamper yourself with Tolovana Inn's on-site masseuse. Tolovana Inn offers pet-friendly units and is a member of the "Green" Hotel Association. 800-333-8890. 3400 S. Hemlock Street Cannon Beach, Oregon. www.TolovanaInn.com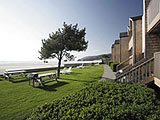 Schooner's Cove Inn. Walk out your door and onto the beach. All oceanfront rooms and suites w/ remodeled kitchens and bathrooms. Your own deck, plus beachfront lawn w/ picnic tables and barbecues. Oceanfront spa on premises. Rooms have gas fireplaces, free wi-fi, DVD players with DVD rentals, HBO, in-room gourmet coffee, laundry facilities for guests. Handicapped access, and AAA diamond rating. Some w/ separate bedrooms, living area and hide-a-beds. 188 North Larch Street. Cannon Beach - just miles from Seaside, Oregon. (800) 843-0128. www.schoonerscove.com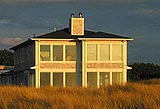 Beach Break Vacation Rentals, LLC. Extremely varied styles: Large homes to small, romantic cottages; oceanfront townhomes to unique charmers. Find them in Manzanita, along Nehalem River, Falcon Cove, Neahkahnie Mountain, Rockaway Beach, down to Cape Meares. Plenty are ocean view, but also numerous mountain views available. May find large decks, indoor or outdoor hot tubs, Jacuzzis, barbecues, crab cookers, fire pit or home w/ boat moorage or a sauna. Office in Nehalem, on 101. 503-368-3865. 877-655-0623. 30-min drive from Seaside. www.beach-break.com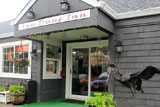 San Dune Inn, Manzanita. Just blocks from the beach, this cuddly little pet- and family friendly charmer boasts a host of complimentary fun stuff like beach games, beach chairs and bikes for carousing around town on, among other things. There are also free movies. Immaculate rooms - sense of fun and quirkiness as well. Small pet fee. Each room immaculate. Large collection of VHS movies. www.sandune-inn-manzanita.com. 428 Dorcas Lane, Manzanita.(30 mins from Seaside, Oregon). 503-368-5163. READ FULL STORY HERE

Tradewinds Motel, Rockaway Beach. Expansive ocean views, close proximity to golfing, fishing tours and quick access to seven miles of pristine beaches. For families, couples or large groups. Some rooms are pet friendly. All rooms are immaculate and have TV's, VCR's and in-room phones with data ports. Oceanfronts all have queen bed, a double hide-a-bed, kitchen, cozy firelog fireplace and a private deck. Some oceanfront units come w/out kitchens. Both sleep up to four people. Lavish rooms, yet some still perfect for those on a budget. Has an elaborate oceanfront Jacuzzi suite that has two bedrooms. For bigger accommodations for family reunions or large gatherings such as weddings, some rooms can connect to create two-room and three-room suites. 523 N. Pacific St., Rockaway Beach. (503) 355-2112 - 1-800-824-0938. www.tradewinds-motel.com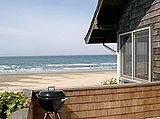 Manzanita Rental Company. More than 70 homes on the beachfront of Manzanita, near the golf course, or on Neahkahnie. Large, modern homes or classic beach cottages w/ character may have hardwood floors, light knotty wood walls, open beam ceilings, skylights or lots of windows. Some pet friendly with a fee. Full kitchens and other features. Pay for six nights, get the seventh night free. 686 Manzanita Ave. Manzanita - 30 mins from Seaside, Oregon. 800-579-9801. 503-368-6797. www.manzanitarentals.com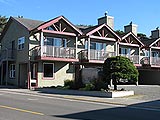 Ocean Inn. Ten beautifully appointed units against the beach. Spacious rooms with high ceilings, mix of wood and brick. Four apartments are one-bedroom, full kitchen units. Four have full kitchens, ocean views. Two units are suites: one w/ ocean view, one handicap equipped. Some pet friendly. Each unit TV/VCR, microwave, futon couches. Other amenities may include oceanside decks, wood stoves, Jacuzzi baths, dishwasher and a garage or carport. 32 Laneda Ave. Manzanita (30 mins from Seaside, Oregon). 503-368-7701. 866-368-7701. www.oceaninnatmanzanita.com.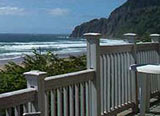 Sunset Vacation Rentals. About 70 homes to choose from in north Oregon coast hotspots like Manzanita, Neah-Kah-Nie, Rockaway Beach, Nedonna Beach and the secretive Falcon Cove. These beauties sleep anywhere from two to 20 and many are pet friendly. Cozy bungalows to large homes with vaulted ceilings – beach funk to cutting edge. Huge array of amenities, such as vintage appliances, woodstove, DSL, wraparound deck, fireplace, soaker tub or wet bar and more – depending on home. 186 Laneda Ave., Manzanita (30 mins from Seaside, Oregon) 503-368-7969. 800-883-7784. www.ssvr.com.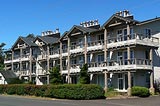 The Wayside Inn. Close to downtown and ocean view. At the south end of Cannon Beach, in the Tolovana area. Rooms and suites, gas fireplaces, small kitchens (many with ovens), flat screen TVs, complimentary Wi-fi, and decks. Heated indoor pool, or soak in the spa. The inn has many pet friendly rooms, and each dog receives a special dog basket to use during their stay. All rooms non-smoking. 3339 S. Hemlock Street, Cannon Beach (10 mins from Seaside, Oregon) 888-659-6397. www.thewayside-inn.com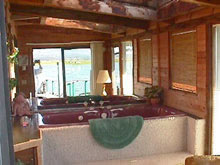 Wheeler on the Bay Lodge and Marina. Front door access to kayaking, fishing on your own private dock. Each unit uniquely decorated. Affordable family-oriented rooms to luxurious, cozy rooms for romantic getaways. All come with fireplace, microwave, fridge, TV with DVD player, free movie rentals and coffee maker (coffee, tea, hot chocolate, apple cider). Some suites w/ hot tub spas, with in-room massages available. Highway 101, 580 Marine, Wheeler, Oregon. 503-368-5858. 800-469-3204. www.beachconnection.net/news/wheeler_onbay_lodge.php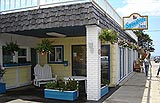 Spindrift Inn, Manzanita. Only one block from 6 mile Manzanita Beach, Spindrift Inn retains the quaint charm of yesteryear, with modern conveniences. Smoke-free with some pet friendly rooms and kitchenettes. Each room is individually decorated and includes; Serta pillow-top queen mattresses, adorable quilted comforters, microwave, mini-fridge, coffee maker., LCD TV & DVD player. Hi-speed wireless & lots of movies. Cozy atmosphere and private hidden garden. Family owned since 1946. 114 Laneda Avenue, Manzanita, Oregon. Toll-free (877) 368-1001, www.spindrift-inn.com.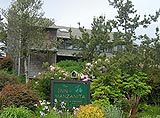 The Inn at Manzanita
.
Lush grounds and gardens, and just 150 feet from beach. Unique themed rooms w/ breakfast tables, wet-bars (w/ fridge), and some partial ocean views. Romantic getaway: champagne, huge soaker tub, private fireplace. All rooms include: two-person jetted spa, terry robes, coffee, tea and hot chocolate; cable TV, DVD player, VCR, CD player, hair dryer. Some have kitchens, living room areas, some child friendly. Penthouse w/ outdoor dog kennel. 67 Laneda Avenue. Manzanita, Oregon. 503-368-6754 http://innatmanzanita.com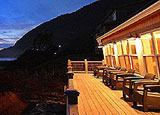 The Houses on Manzanita Beach. Unique vacation homes on the beach, all oceanfront, ocean view. Some pet friendly; great for large groups. Each w/ modern kitchens, internet, TV, phone, a gas grill, fireplace, decks, washer, dryer and dishwasher. You may find: grassy yard for kids, ping pong table, a pool table, wood burning fireplace, private sliding door from bedroom to deck, European fixtures, radiant floor heating, covered parking, dining area for 20. Manzanita, Oregon. (503) 354-4287. Website here.