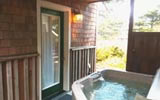 Sapphire Sands Vacation Rental, Florence
Regularly features extremely low rates). Hot tub, free secure wi-fi and a boutique feel, holds no more than two. There is still an opening for the Eclipse 2017. Just north of Florence (A 40-minute drive from Newport, Oregon). 650-575-9151. Website.

PCPosters.com -
Mugs, apparel, t-shirts, posters and more from Pacific City and the Oregon coast. Bring the beaches home with you. Awesome gifts, souvenirs.