Photos of Hatfield Marine Science Center - Central Oregon Coast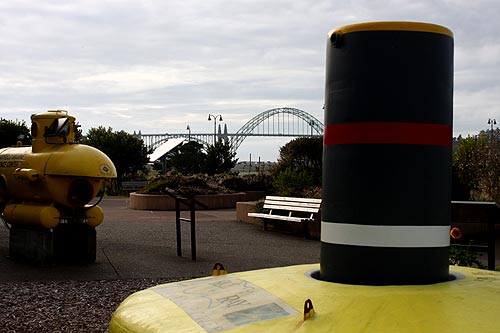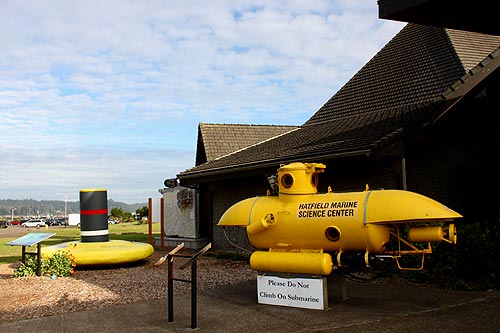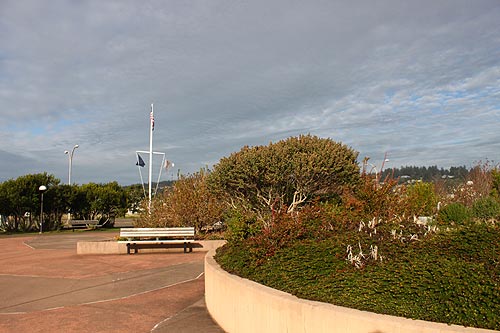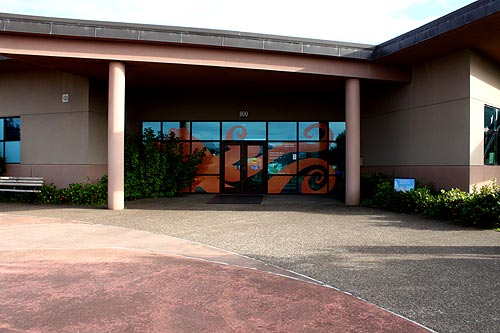 Hatfield Marine Science Center Web Cam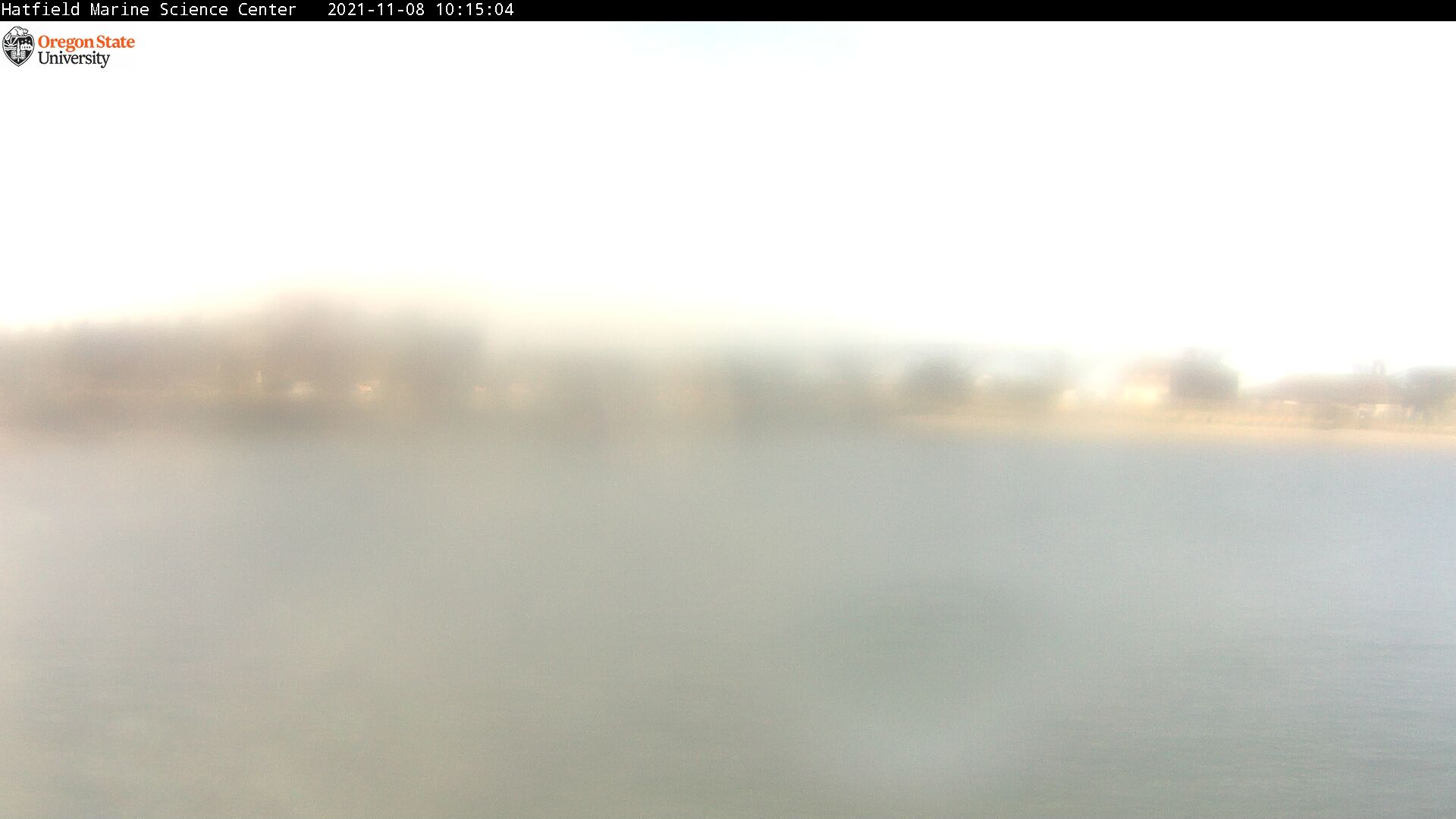 Latest Visitor News, Updates and Article Archives from Newport's Hatfield Marine Science Center
A Very Alien Oregon Coast Resident: the Basket Star
One stunning creature lurking off the waters of the Oregon coast you'll never see: the Basket star. Science. Seaside Aquarium, Hatfield Marine Science Center
New Octopus and Science/Beer Events on Central Oregon Coast
Two big science events are coming in association with Newport's Hatfield Marine Science Center - one that includes beer. Newport events
Oregon Coast Scientists Worry About Some Gray Whale Populations
They say one segment of the gray whale population in the Pacific Ocean is not doing well. Hatfield Marine Science Center
Startling Stuff from Deep Sea at Live Oregon Coast Event
December 12, the Hatfield in Newport will host a realtime Skype session with the researchers of the R/V Falkor. Newport events
Why This N. Oregon Coast Spot Has So Many Sand Dollars, Brown Waves, Clams
One chunk of the north Oregon coast is known for three very unique situations. Science, Hatfield, Seaside Aquarium
Scientists Study Why Some Whales Don't Leave Oregon Coast
There are some 200 so-called resident whales who linger here, out of the 20,000 in migration. Hatfield Marine Science Center, Depoe Bay
Oregon Coast's Hatfield Celebrates 50 Years of Cutting Edge Research, Cool Oc...
Hatfield Marine Science Center is the real powerhouse of oceanic research and landmark discoveries for the region. Newport events
Oregon Coast's Hatfield Marine Science Center to Expand
The new building will conduct research on marine-related issues, from rising sea levels and ocean acidification to sustainable fisheries and economic stability
Recent Global Climate Discoveries Made by Oregon Coast Scientists
Oregon-based scientists with connections to the Hatfield Marine Science Center recently published research revealing more about the global climate
Seismic 'Time Bombs' Around Earth Predicted by Oregon Coast Scientist
A geologist from the Oregon coast has made some landmark discoveries and predictions about earthquakes around the world. Hatfield
New Undersea Volcano Eruptions Possible Off Oregon Coast
Scientists picked up a swarm of quakes where thousands of tiny events shook the Axial Seamount. Hatfield Marine Science Center
Oregon Coast Scientists Join with Russians in Whale Migration Discovery
The study, which included members of the Hatfield Marine Science Center in Newport, has raised questions about the North Pacific Gray whale's status as an endangered species
Tsunami Boat Has Oregon Coast Officials on Lookout for Invasive Algae
Two kinds of algae, or kelp, were discovered aboard that craft, and both were dropping spores. Hatfield Marine Science Center
Oregon Coast's Hatfield Science Center Turns 50, Celebrates in April
Hatfield Marine Science Center in Newport puts its many layers of research on full display on April 11 w/ Marine Science Day; 50th anniversary of the facility. Newport events

.Hatfield Marine Science Center is at 2030 SE Marine Science Drive. (541) 867-0226. http://hmsc.oregonstate.edu/
See More Hatfield Visitor Center Events
See the live Octo Cam - a live octopus at the Hatfield.
News from Hatfield Marine Science Center
Central Oregon Coast Fossil Fest a (Wooly) Mammoth Good Time
7 Feb 2016 at 7:46pm
It's the 15th Annual Fossil Fest at the Hatfield Marine Science Center in Newport on Saturday, February 13, providing a full day of fossil fun from 10 a.m to 4 p.m. This event features information ...
OSU helps create superfood
2 Feb 2016 at 1:19am
Scientists and food innovators in Oregon have brought to market the nation's first commercially available product using dulse ? a nutrient-rich sea vegetable grown at the Oregon State University Ha...
OUTDOORS CALENDAR
1 Feb 2016 at 11:06am
Wetland scientist Laura Brophy will talk about the effects of sea level rise on our estuaries when the MidCoast Watersheds Council and the OSU Hatfield Marine Science Center team up for a ?Science ...
Science fair draws crowd
27 Jan 2016 at 2:18am
where 150 student displays ? representing the work of more than 800 students in kindergarten through fifth grade ? filled the visitor center and staff lounge Hatfield Marine Science Center in South...
Why aren't the endangered western gray whales recovering from over hunting?
26 Jan 2016 at 10:38pm
?The Sakhalin Shelf could be the richest gray whale feeding area in the world,? said John Chapman, a co-author who works at Oregon State University?s Hatfield Marine Science Center in Newport, Oreg...
Science, Beer and a New Octopus on Central Oregon Coast
26 Jan 2016 at 8:54am
(Newport, Oregon) ? Two big science events are coming in association with Newport's Hatfield Marine Science Center ? one that includes beer. Meanwhile, the Hatfield is welcoming a new octopus. (Pho...
A new paradigm for renewable energy
16 Jan 2016 at 8:00am
a researcher at the Hatfield Marine Science Center at Oregon State University. The amount of energy produced by onshore wind turbines and solar power varies with the weather and time of day, so the...

More Newport, Oregon Visitor Information at the Newport, Oregon Virtual Tour, Map