Photos of Hatfield Marine Science Center - Central Oregon Coast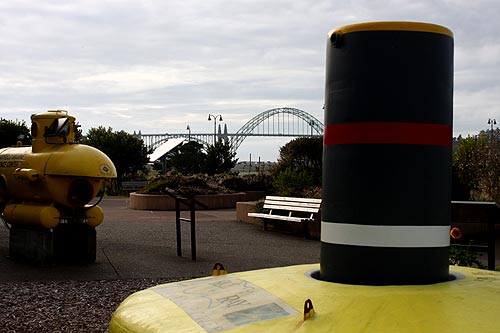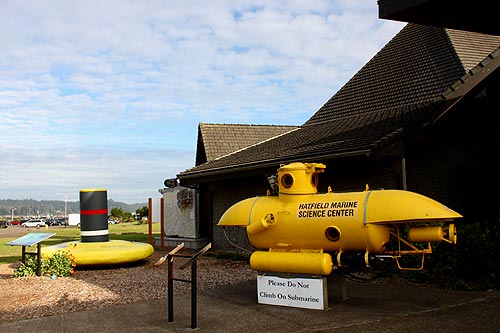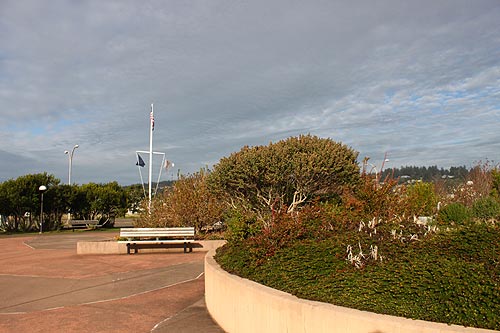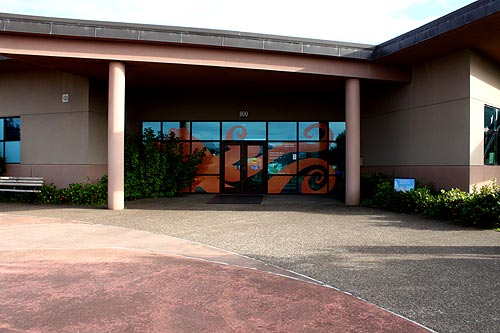 Hatfield Marine Science Center Web Cam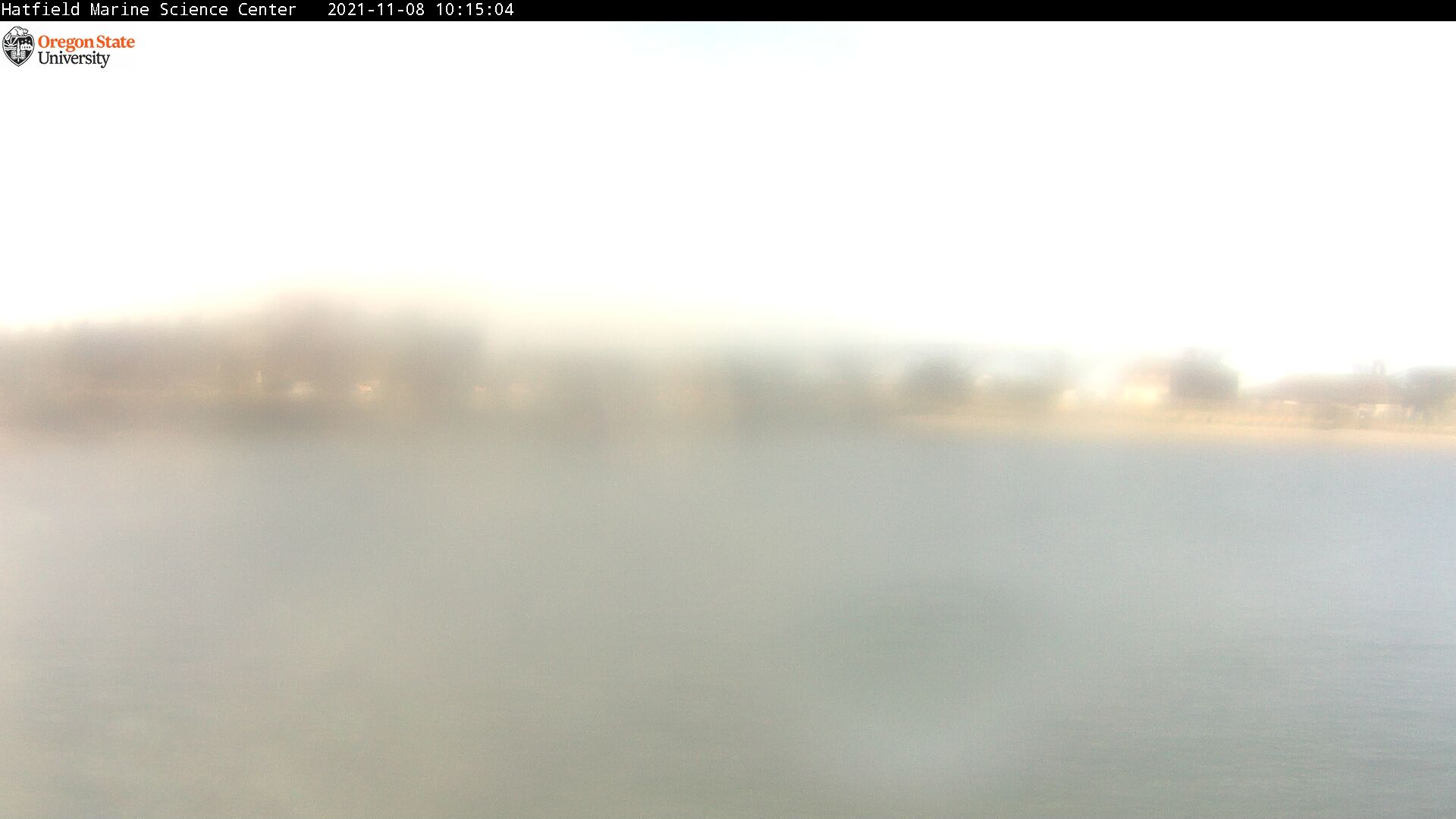 Latest Visitor News, Updates and Article Archives from Newport's Hatfield Marine Science Center
Oregon Coast Event Examines Debris Boats and Their Invasive Species
On Tuesday, May 17, Hatfield researcher John Chapman gives a talk with background information on this phenomenon. Florence events
International Migratory Bird Day Celebrated on Central Oregon Coast
On Saturday, May 14, much of one central Oregon coast town will be reveling in the celebrations of International Migratory Bird Day. Newport events. Hatfield Marine Science Center
Marine Science Day This Weekend at Central Oregon Coast's Hatfield
Hatfield Marine Science Center opens its doors to a behind-the-scenes look at its inner workings this Saturday, April 9. Newport events
Central Oregon Coast Fossil Fest a (Wooly) Mammoth Good Time
It's the 15th Annual Fossil Fest at the Hatfield Marine Science Center in Newport on Saturday, February 13
A Very Alien Oregon Coast Resident: the Basket Star
One stunning creature lurking off the waters of the Oregon coast you'll never see: the Basket star. Science. Seaside Aquarium, Hatfield Marine Science Center
New Octopus and Science/Beer Events on Central Oregon Coast
Two big science events are coming in association with Newport's Hatfield Marine Science Center - one that includes beer. Newport events
Oregon Coast Scientists Worry About Some Gray Whale Populations
They say one segment of the gray whale population in the Pacific Ocean is not doing well. Hatfield Marine Science Center
Startling Stuff from Deep Sea at Live Oregon Coast Event
December 12, the Hatfield in Newport will host a realtime Skype session with the researchers of the R/V Falkor. Newport events
Why This N. Oregon Coast Spot Has So Many Sand Dollars, Brown Waves, Clams
One chunk of the north Oregon coast is known for three very unique situations. Science, Hatfield, Seaside Aquarium
Scientists Study Why Some Whales Don't Leave Oregon Coast
There are some 200 so-called resident whales who linger here, out of the 20,000 in migration. Hatfield Marine Science Center, Depoe Bay
Oregon Coast's Hatfield Celebrates 50 Years of Cutting Edge Research, Cool Oc...
Hatfield Marine Science Center is the real powerhouse of oceanic research and landmark discoveries for the region. Newport events
Oregon Coast's Hatfield Marine Science Center to Expand
The new building will conduct research on marine-related issues, from rising sea levels and ocean acidification to sustainable fisheries and economic stability
Recent Global Climate Discoveries Made by Oregon Coast Scientists
Oregon-based scientists with connections to the Hatfield Marine Science Center recently published research revealing more about the global climate
Seismic 'Time Bombs' Around Earth Predicted by Oregon Coast Scientist
A geologist from the Oregon coast has made some landmark discoveries and predictions about earthquakes around the world. Hatfield

.Hatfield Marine Science Center is at 2030 SE Marine Science Drive. (541) 867-0226. http://hmsc.oregonstate.edu/
See More Hatfield Visitor Center Events
See the live Octo Cam - a live octopus at the Hatfield.
News from Hatfield Marine Science Center
Longtime Austin College professor /NCAA faculty rep dies suddenly
26 Sep 2016 at 8:12am
In recent years, he has spent his summers conducting research at Oregon State University?s Hatfield Marine Science Center. His research interests dealt with characterization of parasitic infections...
Scientists discover seaweed that tastes like bacon
25 Sep 2016 at 6:22pm
Researchers from the Hatfield Marine Science Center claim they?ve come up with the next superfood?a new type of seaweed that tastes exactly like bacon and could rival kale in terms of health benefi...
Tsunami Preparedness get together at Hatfield Marine Science Center ? Newport
23 Sep 2016 at 11:54am
Are you prepared for a major earthquake and tsunami? Get Earthquake savvy with Pat Corcoran, OSU Extension agent specializing in coastal hazards. Pat will address what citizens need to know to be e...
Oregon State's newest marine center necessary in the tsunami zone (Opinion)
22 Sep 2016 at 10:56am
I was assigned to work at OSU's Hatfield Marine Science Center in Newport in 1975. As a marine biologist, working so close to the Pacific Ocean was a dream. Plate tectonics was a new concept then, ...
Hatfield Marine Science Center to host ocean research film fest
14 Sep 2016 at 3:10am
NEWPORT, Ore. ? A mini-film festival outlining some of the latest in coastal research and marine initiatives will be held on Thursday, Sept. 22, at Oregon State University?s Hatfield Marine Science...
Regional Accelerator and Innovation Network to hire candidate to work with en...
13 Sep 2016 at 5:46pm
Works with RAIN?s economic development partners on the coast, including Florence, the Economic Development Alliance of Lincoln County, Fertilab, Small Business Development Centers, Hatfield Marine ...
Writing?Is ?procrastination? really a sin?
12 Sep 2016 at 6:31pm
I consulted the Google oracle to see what its great wisdom revealed and found this research report by Bryan Black, an assistant professor of forestry at Oregon State University, who works out of OS...

More Newport, Oregon Visitor Information at the Newport, Oregon Virtual Tour, Map