Photos of Hatfield Marine Science Center - Central Oregon Coast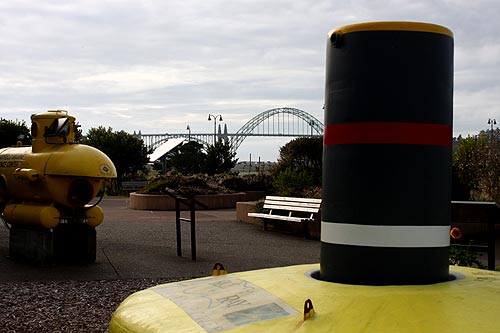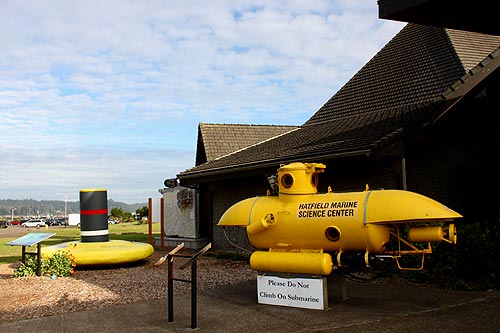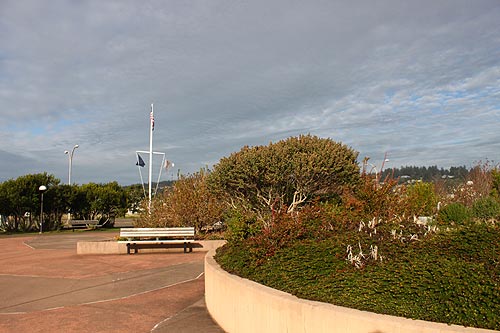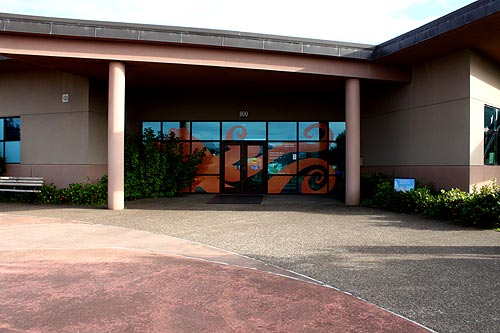 Hatfield Marine Science Center Web Cam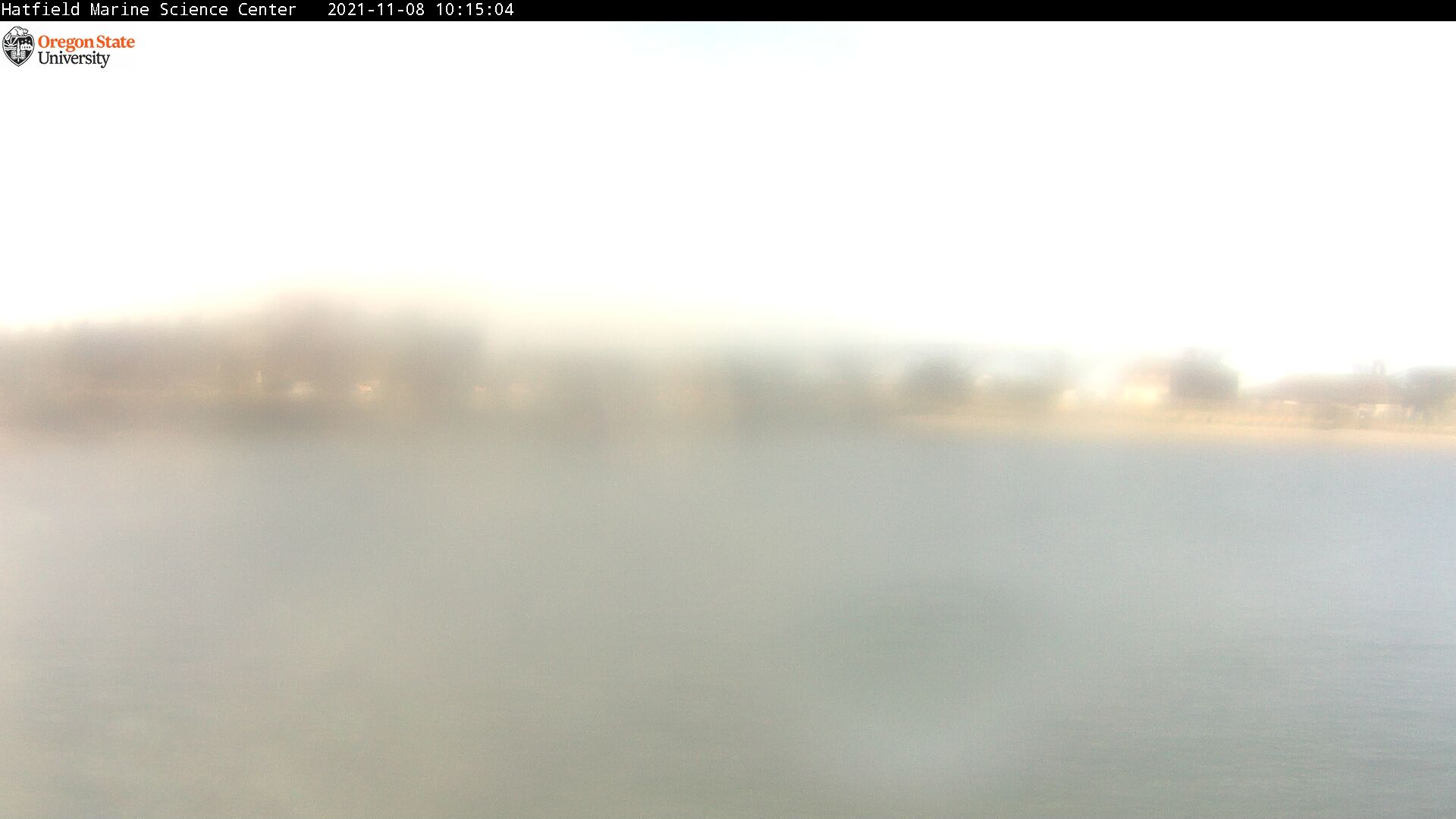 Latest Visitor News, Updates and Article Archives from Newport's Hatfield Marine Science Center
Events Dig Deeper Into Oregon Coast Science, History - Plus a Tour
How to survive extreme cold, what happens lots when of anchovies hit the beaches and a behind-the-scenes tour of the Hatfield Marine Science Center. Newport events, Astoria events, Manzanita events
Oregon Coast Scientists: Sharks May Be Killing Endangered Sea Lions
A new study out of Newport's Hatfield finds that one species of shark may gobbling up and endangered species of sea lion
Central Oregon Coast Camps Drop Some Serious Science
Hatfield Marine Science Center in Newport is offering up a host of science summer camps for kids and adults in July, guaranteed to tickle the intellect
Oregon Coast Scientists Use DNA to Look Into Whale Decimation
Researchers from the Hatfield Marine Science Center in Newport used DNA from the bones of whales that once littered South Georgia Island
Oregon Scientists Use Krypton to Study Antarctic Ice, Clues in Ice Age Questions
Researchers have made a discovery that uses radiometric krypton to successfully date ice from the Antarctic which will then allow more insight into the various ice ages of the Earth. Hatfield
Central Oregon Coast Talk Begins Pleas for Help Monitoring Starfish Disease
April 8 the Hatfield in Newport will be hosting a presentation about the disease. Public asked for help now. Science
Central Oregon Coast Hosts Marine Science Day on April 12
Saturday, April 12 is the date for the annual OSU Hatfield Marine Science Center's Marine Science Day in Newport
N. Oregon Coast Presentation Features Underwater Volcanoes
Those wild, weird and wonderful undersea volcanoes will show up in Cannon Beach on Thursday, March 13 via a talk given by Dr. Bill Chadwick of the Hatfield. Cannon Beach events
New Way of Counting Whales from Space May Help Oregon Coast Scientists
The group works out of Cambridge, England and Antarctica, using a method that involved various aspects of satellites orbiting the Earth. Hatfield, Newport
Oregon Coast Scientists Find Link Between Magnetic Field and Fish
Groups of scientists connected with OSU in Corvallis, the Hatfield and parts of the central Oregon coast released the findings
Central Oregon Coast Science Talk Looks at Ocean Acidification
The Hatfield Marine Science Center moves inland a tad this week with the Science on Tap series, a lecture by OSU's Dr. Annaliese Hettinger. Newport events, Yachats events
Hatfield Marine Science Center, Facts, News, Events, Web Cams and Article Arc...
About the Newport attraction: events, web cams, latest articles, news, schedules, Hatfield research, press releases
Central Oregon Coast Taken Over by Sharks Next Week
It's Shark Day at the Hatfield Marine Science Center in Newport on January 11. Newport events. Kids. Yachats events
Central Oregon Coast Study Could Impact Endangered Whale Status
Researchers out of the Hatfield Marine Science Center recently documented five very different populations of humpbacks. Newport, Lincoln City, Depoe Bay

.Hatfield Marine Science Center is at 2030 SE Marine Science Drive. (541) 867-0226. http://hmsc.oregonstate.edu/
See More Hatfield Visitor Center Events
Upcoming Events, Science Seminars at the Hatfield
See the live Octo Cam - a live octopus at the Hatfield.
News from Hatfield Marine Science Center
Runners, joggers, walkers gobble up Thanksgiving events
15 Nov 2014 at 3:57pm
west of the Hatfield Marine Science Center in South Beach just down the road from the Oregon Coast Aquarium. Registration is $25 for the 5K, 10K and 15K, $30 on-site the day of the event. The Kids ...
Citizen science on the coast
15 Nov 2014 at 4:00pm
at the Hatfield Marine Science Center (HMSC) on Nov. 8, where they featured a lineup of presenters and interactive activities for guests. For the complete article see the 11-14-2014 issue.
Oregon Coast OMSI Facility to Include Large Science Camp
14 Nov 2014 at 2:18am
NOAA and Oregon State University?s Hatfield Marine Science Center,? said Chris Hall, co-chair of the Coastal Discovery Campaign. OMSI has worked closely with Newport city leaders, Lincoln County of...
Events Dig Deeper Into Oregon Coast Science, History - Plus a Tour
5 Nov 2014 at 9:17pm
(Oregon Coast) ? How to survive extreme cold, what happens lots when of anchovies hit the beaches and a behind-the-scenes tour of the Hatfield Marine Science Center. There are three very interestin...
Newport sea lion entangled in plastic packing band
4 Nov 2014 at 8:00am
Jim Rice of the Hatfield Marine Science Center says although the wound is ugly and seems infected, the sea lion's overall body condition is good. Still, he notes people keep contacting him about cu...
Endangered Sea Lions and Sharks: Not a Good Mix
3 Nov 2014 at 12:25am
So, how do endangered species get protection when their predators are natural? The decade-long study was conducted by Newport?s Hatfield Marine Science Center and Oregon State University. As part o...
Hatfield Marine Science Center
29 Oct 2014 at 10:00am
Interactive and interpretive exhibits at Oregon State University appeal to the kid in everyone. More than just showcasing sea life, the center contains exhibits and holds classes that teach the imp...

More Newport, Oregon Visitor Information at the Newport, Oregon Virtual Tour, Map