Photos of Hatfield Marine Science Center - Central Oregon Coast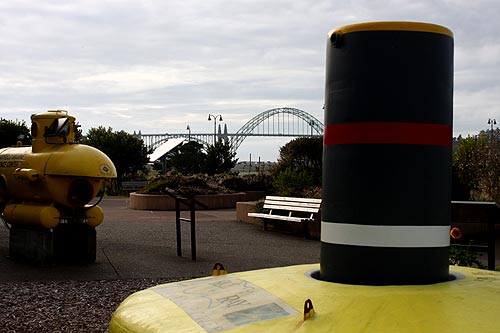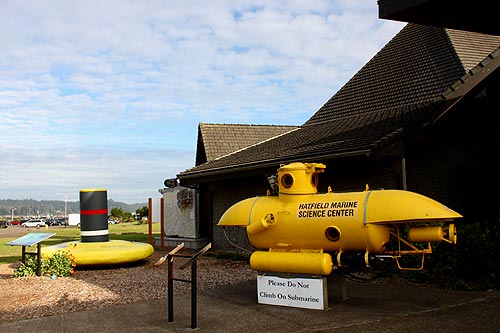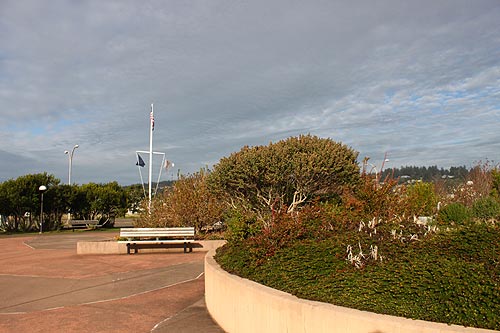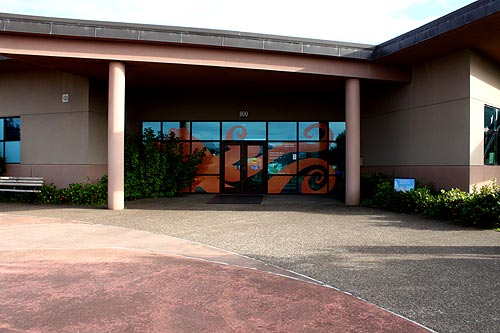 Hatfield Marine Science Center Web Cam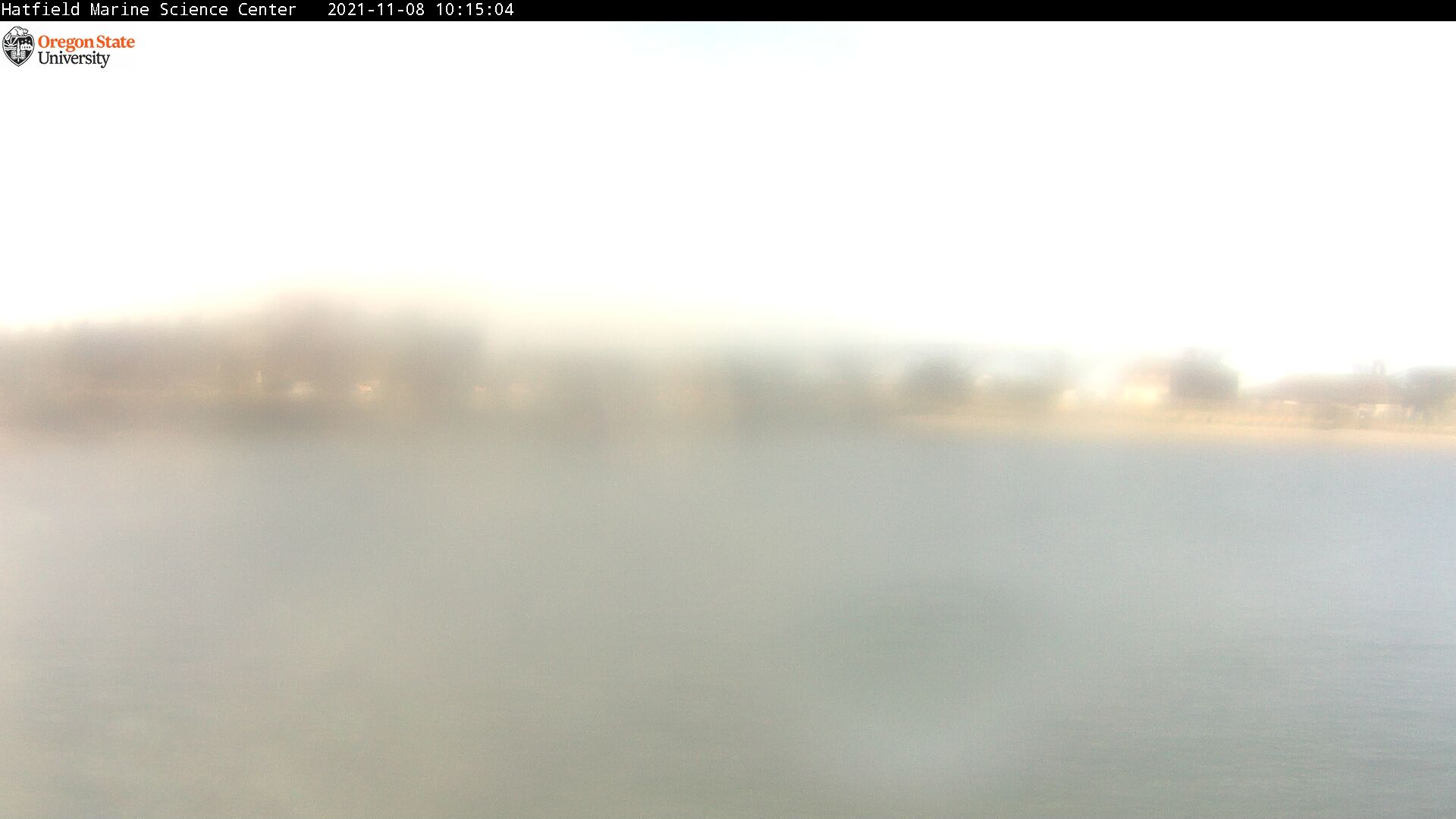 Latest Visitor News, Updates and Article Archives from Newport's Hatfield Marine Science Center
Oregon Coast Event Examines Debris Boats and Their Invasive Species
On Tuesday, May 17, Hatfield researcher John Chapman gives a talk with background information on this phenomenon. Florence events
International Migratory Bird Day Celebrated on Central Oregon Coast
On Saturday, May 14, much of one central Oregon coast town will be reveling in the celebrations of International Migratory Bird Day. Newport events. Hatfield Marine Science Center
Marine Science Day This Weekend at Central Oregon Coast's Hatfield
Hatfield Marine Science Center opens its doors to a behind-the-scenes look at its inner workings this Saturday, April 9. Newport events
Central Oregon Coast Fossil Fest a (Wooly) Mammoth Good Time
It's the 15th Annual Fossil Fest at the Hatfield Marine Science Center in Newport on Saturday, February 13
A Very Alien Oregon Coast Resident: the Basket Star
One stunning creature lurking off the waters of the Oregon coast you'll never see: the Basket star. Science. Seaside Aquarium, Hatfield Marine Science Center
New Octopus and Science/Beer Events on Central Oregon Coast
Two big science events are coming in association with Newport's Hatfield Marine Science Center - one that includes beer. Newport events
Oregon Coast Scientists Worry About Some Gray Whale Populations
They say one segment of the gray whale population in the Pacific Ocean is not doing well. Hatfield Marine Science Center
Startling Stuff from Deep Sea at Live Oregon Coast Event
December 12, the Hatfield in Newport will host a realtime Skype session with the researchers of the R/V Falkor. Newport events
Why This N. Oregon Coast Spot Has So Many Sand Dollars, Brown Waves, Clams
One chunk of the north Oregon coast is known for three very unique situations. Science, Hatfield, Seaside Aquarium
Scientists Study Why Some Whales Don't Leave Oregon Coast
There are some 200 so-called resident whales who linger here, out of the 20,000 in migration. Hatfield Marine Science Center, Depoe Bay
Oregon Coast's Hatfield Celebrates 50 Years of Cutting Edge Research, Cool Oc...
Hatfield Marine Science Center is the real powerhouse of oceanic research and landmark discoveries for the region. Newport events
Oregon Coast's Hatfield Marine Science Center to Expand
The new building will conduct research on marine-related issues, from rising sea levels and ocean acidification to sustainable fisheries and economic stability
Recent Global Climate Discoveries Made by Oregon Coast Scientists
Oregon-based scientists with connections to the Hatfield Marine Science Center recently published research revealing more about the global climate
Seismic 'Time Bombs' Around Earth Predicted by Oregon Coast Scientist
A geologist from the Oregon coast has made some landmark discoveries and predictions about earthquakes around the world. Hatfield

.Hatfield Marine Science Center is at 2030 SE Marine Science Drive. (541) 867-0226. http://hmsc.oregonstate.edu/
See More Hatfield Visitor Center Events
See the live Octo Cam - a live octopus at the Hatfield.
News from Hatfield Marine Science Center
Effects of changing ocean conditions on salmon
24 May 2016 at 3:07pm
It will be held in the public meeting room at Central Lincoln PUD, 2129 N Coast Highway, Newport. Peterson is an oceanographer and senior scientist with NOAA?s Northwest Fisheries Science Center, b...
Oregon Coast Summer Science Workshop in July; Science Diversity Seminar Soon
22 May 2016 at 12:24am
One, at the Hatfield Marine Science Center in Newport looks at a need for a more diverse workforce in the fields of science. Another is the big summer science workshop that covers a wide range of b...
Away with the Scotch Broom?
16 May 2016 at 6:00pm
Essentially Grano works closely with Highland teachers, and the Hatfield Marine Science Center, which is operating the STEM-Hub. He's assisted in coordinating efforts between the district and other...
Talk on tsunami debris and invasive species planned
14 May 2016 at 1:43am
On Tuesday, May 17, Hatfield Marine Science Center researcher John Chapman will provide background information on this phenomenon, explaining what has been learned regarding the tsunami debris that...
'Eve' and descendants shape global sperm whale population structure
3 May 2016 at 6:56am
"One concern is that this very strong local fidelity may slow expansion of the species following whaling," said Baker, a professor of fisheries and wildlife who works at OSU's Hatfield Marine Scien...
WSU research reaches to marine science center display
13 Apr 2016 at 4:10am
NEWPORT, Ore. ? Tropical yellow tang, among the most popular aquarium fish, on display in the visitor center of the Hatfield Marine Science Center are part of a research project about aquarium fish...
MARINE SCIENCE DAY: Hatfield opens to public
7 Apr 2016 at 5:38pm
NEWPORT, Ore. ? Oregon State University?s Hatfield Marine Science Center will open its doors to the public on Saturday, April 9, for its annual Marine Science Day, when visitors will have an opport...

More Newport, Oregon Visitor Information at the Newport, Oregon Virtual Tour, Map