Photos of Hatfield Marine Science Center - Central Oregon Coast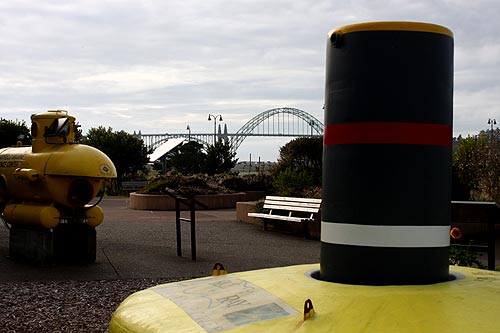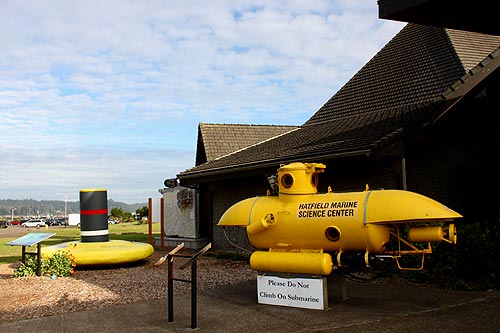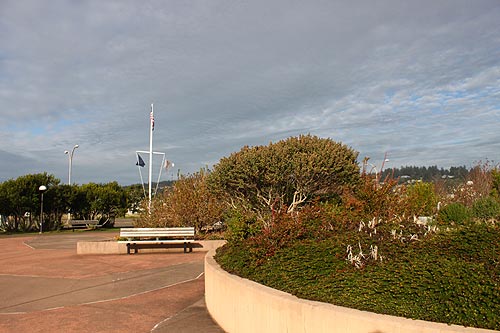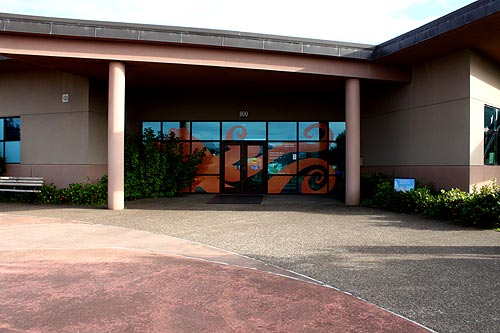 Hatfield Marine Science Center Web Cam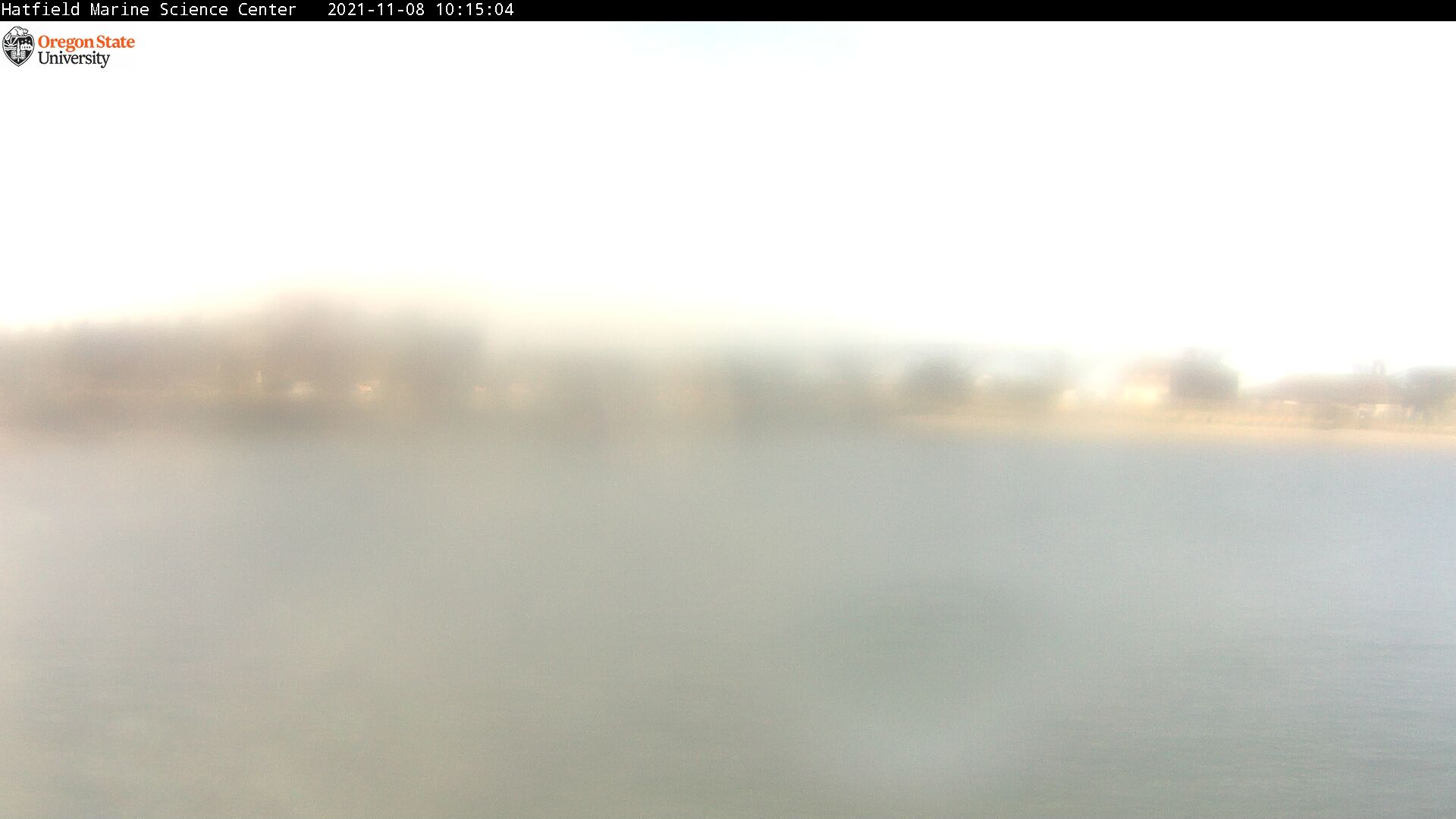 Latest Visitor News, Updates and Article Archives from Newport's Hatfield Marine Science Center
Oregon Coast Scientist Uses New Tech - and Poop - to Study Whales
A variety of cutting-edge machines are used by Newport's Hatfield
Oregon Coast Event Examines Debris Boats and Their Invasive Species
On Tuesday, May 17, Hatfield researcher John Chapman gives a talk with background information on this phenomenon. Florence events
International Migratory Bird Day Celebrated on Central Oregon Coast
On Saturday, May 14, much of one central Oregon coast town will be reveling in the celebrations of International Migratory Bird Day. Newport events. Hatfield Marine Science Center
Marine Science Day This Weekend at Central Oregon Coast's Hatfield
Hatfield Marine Science Center opens its doors to a behind-the-scenes look at its inner workings this Saturday, April 9. Newport events
Central Oregon Coast Fossil Fest a (Wooly) Mammoth Good Time
It's the 15th Annual Fossil Fest at the Hatfield Marine Science Center in Newport on Saturday, February 13
A Very Alien Oregon Coast Resident: the Basket Star
One stunning creature lurking off the waters of the Oregon coast you'll never see: the Basket star. Science. Seaside Aquarium, Hatfield Marine Science Center
New Octopus and Science/Beer Events on Central Oregon Coast
Two big science events are coming in association with Newport's Hatfield Marine Science Center - one that includes beer. Newport events
Oregon Coast Scientists Worry About Some Gray Whale Populations
They say one segment of the gray whale population in the Pacific Ocean is not doing well. Hatfield Marine Science Center
Startling Stuff from Deep Sea at Live Oregon Coast Event
December 12, the Hatfield in Newport will host a realtime Skype session with the researchers of the R/V Falkor. Newport events
Why This N. Oregon Coast Spot Has So Many Sand Dollars, Brown Waves, Clams
One chunk of the north Oregon coast is known for three very unique situations. Science, Hatfield, Seaside Aquarium
Scientists Study Why Some Whales Don't Leave Oregon Coast
There are some 200 so-called resident whales who linger here, out of the 20,000 in migration. Hatfield Marine Science Center, Depoe Bay
Oregon Coast's Hatfield Celebrates 50 Years of Cutting Edge Research, Cool Oc...
Hatfield Marine Science Center is the real powerhouse of oceanic research and landmark discoveries for the region. Newport events
Oregon Coast's Hatfield Marine Science Center to Expand
The new building will conduct research on marine-related issues, from rising sea levels and ocean acidification to sustainable fisheries and economic stability
Recent Global Climate Discoveries Made by Oregon Coast Scientists
Oregon-based scientists with connections to the Hatfield Marine Science Center recently published research revealing more about the global climate

.Hatfield Marine Science Center is at 2030 SE Marine Science Drive. (541) 867-0226. http://hmsc.oregonstate.edu/
See More Hatfield Visitor Center Events
See the live Octo Cam - a live octopus at the Hatfield.
News from Hatfield Marine Science Center
Kaufman, Dunlap and Smith for Toledo City Council
26 Oct 2016 at 6:41am
He has worked in small business finance and retail management and operations, and is currently the manager of the gift and book shop at the Hatfield Marine Science Center. Josh understands how the ...
Marine studies project to have oversight panel
25 Oct 2016 at 9:33am
OSU plans to construct a $50 million marine studies building at its Hatfield Marine Science Center, located just above sea level in Newport?s Yaquina Bay. Critics of the project have argued the loc...
Tsunami-safety panel to oversee construction of Marine Studies building
24 Oct 2016 at 11:09am
The committee?s charge is available online. The $50 million center for global marine studies research and education will be built at OSU?s Hatfield Marine Science Center in Newport. The 100,000-squ...
OSU Marine Ecologists Get Scoop to the Future
19 Oct 2016 at 2:01pm
Scientists from OSU?s Hatfield Marine Science Center are conducting a pilot project to investigate how gray whales respond to noise on the high seas, both from humans and the environment. Fecal sam...
Offspring from fat fish on deep reefs help keep shallower populations afloat
19 Oct 2016 at 6:00pm
Primary funding for the research came from the National Oceanic and Atmospheric Administration Center for Sponsored Coastal Ocean Research. Su Sponaugle, a professor of integrative biology at Orego...
Study finds local fidelity key to ocean-wide recovery of humpback whales
17 Oct 2016 at 2:52am
reducing the risk of entanglement with fishing gear, and maintaining stranding networks that have the capacity to quickly disentangle whales." OSU's Marine Mammal Institute is based at the universi...
Newport (Oregon)
15 Oct 2016 at 4:17pm
See: Added listing for Hatfield Marine Science Visitor's Center Older revision Revision as of 05:28, 16 October 2016 Line 51: Line 51: | hours= | price= | hours= | price= | content=Located on Newpo...

More Newport, Oregon Visitor Information at the Newport, Oregon Virtual Tour, Map