Photos of Hatfield Marine Science Center - Central Oregon Coast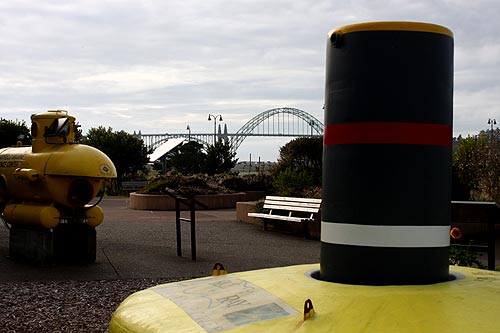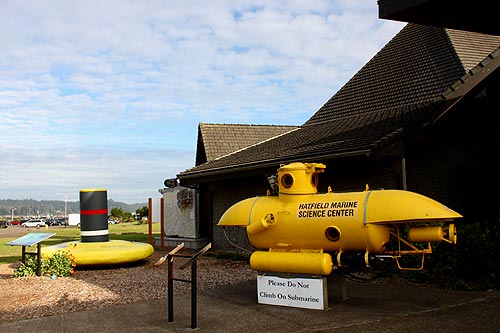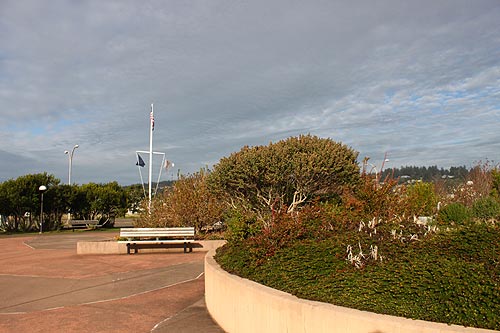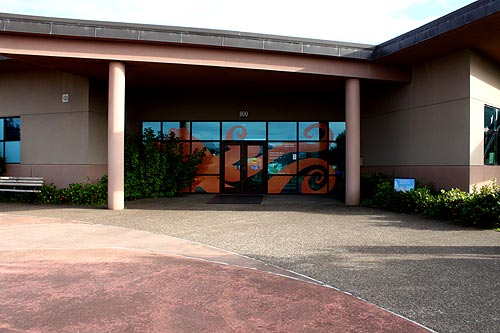 Hatfield Marine Science Center Web Cam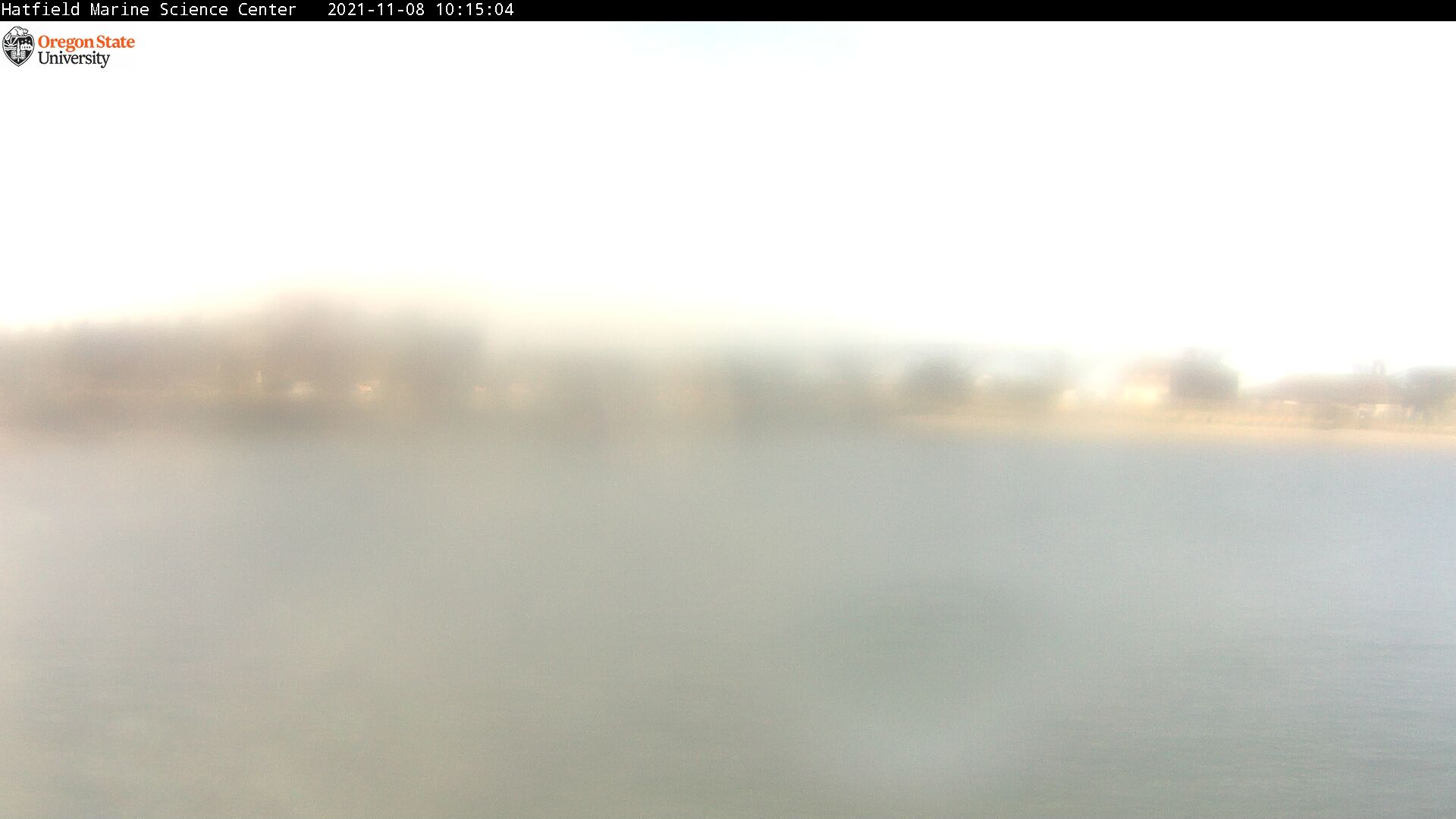 Latest Visitor News, Updates and Article Archives from Newport's Hatfield Marine Science Center
Central Oregon Coast Camps Drop Some Serious Science
Hatfield Marine Science Center in Newport is offering up a host of science summer camps for kids and adults in July, guaranteed to tickle the intellect
Oregon Coast Scientists Use DNA to Look Into Whale Decimation
Researchers from the Hatfield Marine Science Center in Newport used DNA from the bones of whales that once littered South Georgia Island
Oregon Scientists Use Krypton to Study Antarctic Ice, Clues in Ice Age Questions
Researchers have made a discovery that uses radiometric krypton to successfully date ice from the Antarctic which will then allow more insight into the various ice ages of the Earth. Hatfield
Central Oregon Coast Talk Begins Pleas for Help Monitoring Starfish Disease
April 8 the Hatfield in Newport will be hosting a presentation about the disease. Public asked for help now. Science
Central Oregon Coast Hosts Marine Science Day on April 12
Saturday, April 12 is the date for the annual OSU Hatfield Marine Science Center's Marine Science Day in Newport
N. Oregon Coast Presentation Features Underwater Volcanoes
Those wild, weird and wonderful undersea volcanoes will show up in Cannon Beach on Thursday, March 13 via a talk given by Dr. Bill Chadwick of the Hatfield. Cannon Beach events
New Way of Counting Whales from Space May Help Oregon Coast Scientists
The group works out of Cambridge, England and Antarctica, using a method that involved various aspects of satellites orbiting the Earth. Hatfield, Newport
Oregon Coast Scientists Find Link Between Magnetic Field and Fish
Groups of scientists connected with OSU in Corvallis, the Hatfield and parts of the central Oregon coast released the findings
Central Oregon Coast Science Talk Looks at Ocean Acidification
The Hatfield Marine Science Center moves inland a tad this week with the Science on Tap series, a lecture by OSU's Dr. Annaliese Hettinger. Newport events, Yachats events
Hatfield Marine Science Center, Facts, News, Events, Web Cams and Article Arc...
About the Newport attraction: events, web cams, latest articles, news, schedules, Hatfield research, press releases
Central Oregon Coast Taken Over by Sharks Next Week
It's Shark Day at the Hatfield Marine Science Center in Newport on January 11. Newport events. Kids. Yachats events
Central Oregon Coast Study Could Impact Endangered Whale Status
Researchers out of the Hatfield Marine Science Center recently documented five very different populations of humpbacks. Newport, Lincoln City, Depoe Bay
New Oregon Study Warns of Oceans' Dark Future
A new study contributed to by Oregon State University and the Hatfield Marine Science Center on the central Oregon coast says climate change will gravely impact most of the Earth's oceans.
Oregon Coast Scientists Warn of Oceans' Future, Economic Impacts
A new study contributed to by OSU and the Hatfield says climate change will gravely impact most of the Earth's oceans by the year 2100, creating a domino effect of biological and economic hardship. Science

.Hatfield Marine Science Center is at 2030 SE Marine Science Drive. (541) 867-0226. http://hmsc.oregonstate.edu/
See More Hatfield Visitor Center Events
Upcoming Events, Science Seminars at the Hatfield
See the live Octo Cam - a live octopus at the Hatfield.
News from Hatfield Marine Science Center
Hatfield releases octopus, seeks replacement
22 Aug 2014 at 3:21am
NEWPORT ? The release of Hatfield Marine Science Center?s resident octopus Wednesday morning was fairly uneventful. Yet it was still notably different from others. There is no octopus waiting to ta...
The meaning of two catbirds
26 Jul 2014 at 12:19am
A GRAY CATBIRD was found on 18 June at the west end of the Hatfield Marine Science Center Nature Trail by Chuck Philo. Gray Catbirds breed in the Northeast corner of Oregon and are regular vagrants...
Wave Energy Engineering for Middle Schools
5 Jul 2014 at 10:00am
That?s why I?m excited about the Wave Energy Engineering project created by Oregon State University. Bill Hanshumaker, Chief Scientist at OSU?s Hatfield Marine Science Center Visitor Center, and Al...
Central Oregon Coast Camps Drop Some Serious Science
24 Jun 2014 at 10:12pm
(Newport, Oregon) ? The Hatfield Marine Science Center in Newport is offering up a host of science summer camps for kids and adults in July, guaranteed to tickle the intellect in a fun and hands-on...
Hatfield Marine Science Center exploring expansion
22 Jun 2014 at 6:50pm
NEWPORT ? With students from nearly every Oregon State University college involved in some type of marine work, and enrollment expected to increase, Hatfield Marine Science Center is looking to exp...
Wild coho may seek genetic diversity in mate choice
28 May 2014 at 3:00am
director of the Cooperative Institute for Marine Resource Studies at OSU's Hatfield Marine Science Center, and co-author on the study. In other words, hatchery-raised fish didn't appear to select m...
Former director of Hatfield Marine Center died Monday
7 May 2014 at 11:47pm
Lavern Weber, who was the director of Oregon State University?s Hatfield Marine Science Center for a quarter-century, died Monday. He was 80. Weber was a leader in the development of Newport as a m...

More Newport, Oregon Visitor Information at the Newport, Oregon Virtual Tour, Map