Photos of Hatfield Marine Science Center - Central Oregon Coast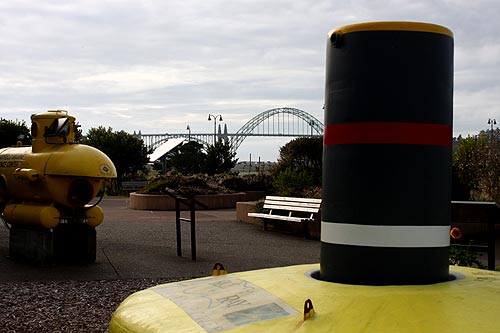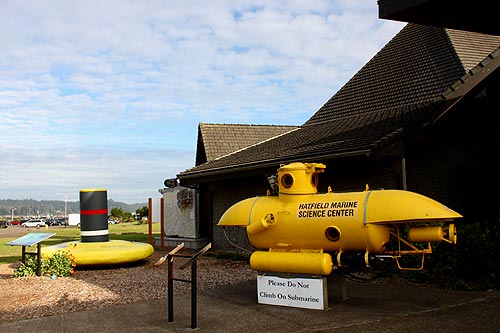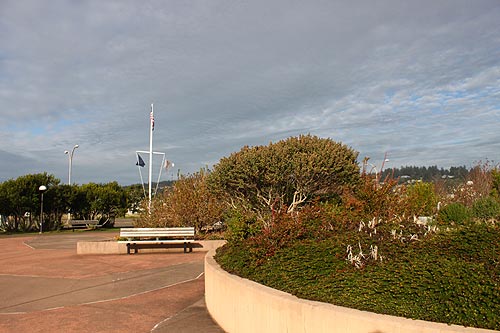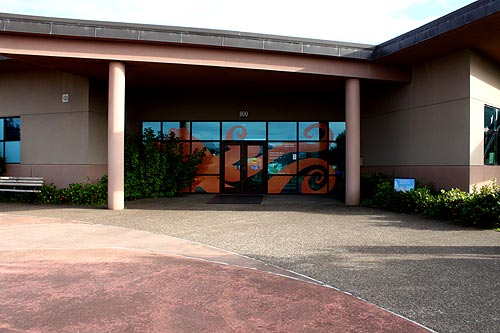 Hatfield Marine Science Center Web Cam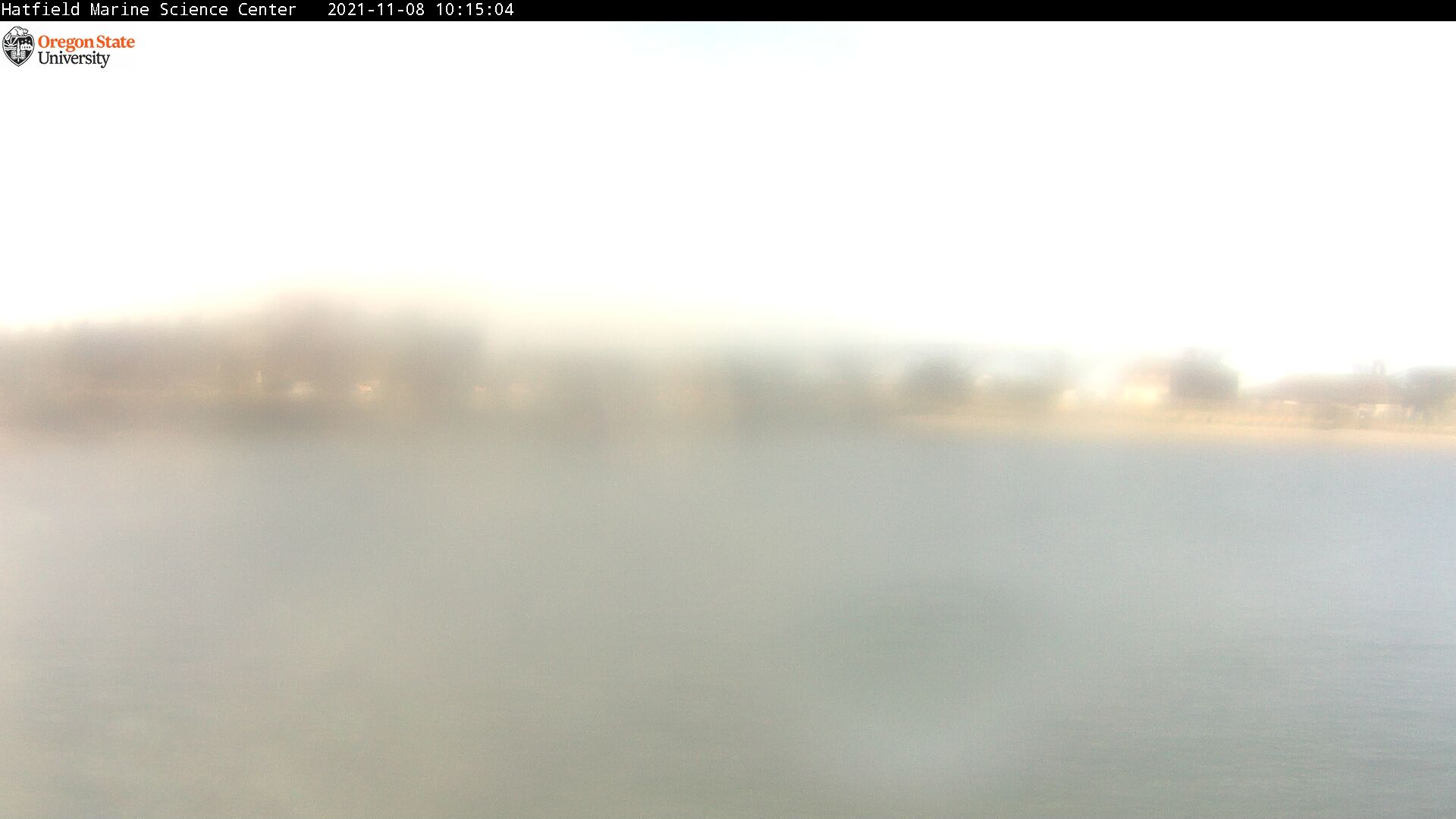 Latest Visitor News, Updates and Article Archives from Newport's Hatfield Marine Science Center
Oregon Coast Scientists Discover New Whale Sound in Faraway Mariana Trench
Researchers from the Hatfield Marine Science Center out of Newport and Oregon State University in Corvallis came across a complex sound
Oregon Coast Scientist Uses New Tech - and Poop - to Study Whales
A variety of cutting-edge machines are used by Newport's Hatfield
Oregon Coast Event Examines Debris Boats and Their Invasive Species
On Tuesday, May 17, Hatfield researcher John Chapman gives a talk with background information on this phenomenon. Florence events
International Migratory Bird Day Celebrated on Central Oregon Coast
On Saturday, May 14, much of one central Oregon coast town will be reveling in the celebrations of International Migratory Bird Day. Newport events. Hatfield Marine Science Center
Marine Science Day This Weekend at Central Oregon Coast's Hatfield
Hatfield Marine Science Center opens its doors to a behind-the-scenes look at its inner workings this Saturday, April 9. Newport events
Central Oregon Coast Fossil Fest a (Wooly) Mammoth Good Time
It's the 15th Annual Fossil Fest at the Hatfield Marine Science Center in Newport on Saturday, February 13
A Very Alien Oregon Coast Resident: the Basket Star
One stunning creature lurking off the waters of the Oregon coast you'll never see: the Basket star. Science. Seaside Aquarium, Hatfield Marine Science Center
New Octopus and Science/Beer Events on Central Oregon Coast
Two big science events are coming in association with Newport's Hatfield Marine Science Center - one that includes beer. Newport events
Oregon Coast Scientists Worry About Some Gray Whale Populations
They say one segment of the gray whale population in the Pacific Ocean is not doing well. Hatfield Marine Science Center
Startling Stuff from Deep Sea at Live Oregon Coast Event
December 12, the Hatfield in Newport will host a realtime Skype session with the researchers of the R/V Falkor. Newport events
Why This N. Oregon Coast Spot Has So Many Sand Dollars, Brown Waves, Clams
One chunk of the north Oregon coast is known for three very unique situations. Science, Hatfield, Seaside Aquarium
Scientists Study Why Some Whales Don't Leave Oregon Coast
There are some 200 so-called resident whales who linger here, out of the 20,000 in migration. Hatfield Marine Science Center, Depoe Bay
Oregon Coast's Hatfield Celebrates 50 Years of Cutting Edge Research, Cool Oc...
Hatfield Marine Science Center is the real powerhouse of oceanic research and landmark discoveries for the region. Newport events
Oregon Coast's Hatfield Marine Science Center to Expand
The new building will conduct research on marine-related issues, from rising sea levels and ocean acidification to sustainable fisheries and economic stability

.Hatfield Marine Science Center is at 2030 SE Marine Science Drive. (541) 867-0226. http://hmsc.oregonstate.edu/
See More Hatfield Visitor Center Events
See the live Octo Cam - a live octopus at the Hatfield.
News from Hatfield Marine Science Center
Longtime judge, Donald Kennedy, dies
17 Jan 2017 at 11:27am
After his retirement, Kennedy and his wife, Margaret divided their time between Redding and Newport, Oregon, where he was active with the Hatfield Marine Science Center. When Stephen Baker?s father...
UPIKE students attend inauguration academic seminar
16 Jan 2017 at 4:00pm
UPIKE students have participated in The Washington Center seminars ... in front of the Marine Corps War Memorial, front row, from left, Haley Damron of Pikeville; Stephenie Lance of Alma, Mich.; Mc...
?Eve? and descendants shape global sperm whale population structure
14 Jan 2017 at 7:50am
?One concern is that this very strong local fidelity may slow expansion of the species following whaling,? said Baker, a professor of fisheries and wildlife who works at OSU?s Hatfield Marine Scien...
New Oregon Coast Gray Whale License Plates Need Commitments
6 Jan 2017 at 8:13am
(Newport, Oregon) - The Marine Mammal Institute (MMI) at Oregon State University in Corvallis and at the Hatfield Marine Science Center in Newport are now working to get a new Oregon Gray Whale lic...
Next Generation Sequencing in Nonmodel Organisms: Has the Future Arrived?
31 Dec 2016 at 8:00am
From the Coastal Oregon Marine Experimental Station, Hatfield Marine Science Center, Oregon State University, 2030 SE Marine Science Drive, Newport, OR 97365 Address correspondence to Mattias L. Jo...
Checking in with The Kids Zone: Neighbors for Kids wraps up holiday season
28 Dec 2016 at 1:09am
The Guin Library at Hatfield Marine Science Center was a valuable resource for Driscoll in the preparation of the skeleton. Prior to its arrival at NFK, there was cleaning, removal of cartridge, de...
Inflation-predictable behavior and co-eruption deformation at Axial Seamount
15 Dec 2016 at 8:00am
1 University of North Carolina Wilmington, Wilmington, NC 28403, USA. 2 Oregon State University/Cooperative Institute for Marine Resources Studies, Hatfield Marine Science Center, Newport, OR 97365...

More Newport, Oregon Visitor Information at the Newport, Oregon Virtual Tour, Map